Pretty far it turns out. 
I got back into skateboarding 3 months ago, after a 14-year break. I'm 28 and I stopped skateboarding back when I was 14, I guess because I thought I should grow up. Also, I think it wasn't cool for me to be an older teen girl on a skateboard- thank you gender norms. As I got older, I still wanted to skate but I thought it was too late, especially if I wasn't any good. I was wrong.
Getting Back On a Board
A friend of mine had started skating because her boyfriend did and she'd got really into it. She asked if I wanted to go with her to Girls' Night at our local skatepark. I think I actually scoffed, like an out loud disbelieving laugh, when she asked. She responded, "why not?".  She was right, why the fuck not? There actually wasn't a reason not to. So, I dug out my old skateboard, dusty and untouched for almost a decade and a half, complete with wheelie-bin stickers of my high school nickname. Off I went.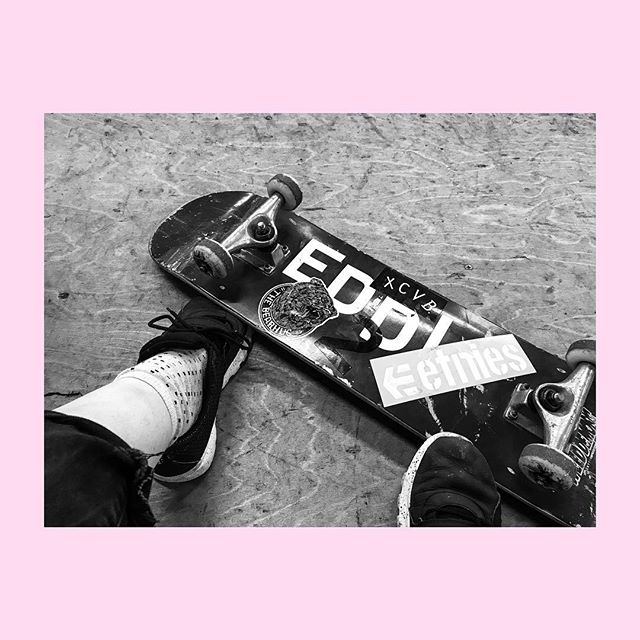 I had no idea if I'd remember much from skating as a kid. I remembered the feeling of walking into a skatepark and being terrified, that's for sure. It was different this time though. As a kid, I'd always been scared of the skatepark. Not because I might get hurt but for the possibility, I'd make a fool of myself in front of the older, cooler skater kids. This time around my priorities had changed. I didn't care if I looked stupid, but breaking my arm? That didn't mean time off school and a cast my friends could sign, it meant not being able to work, less income and having to dress cast-appropriate for the next few months. I'm not sure what that looks like, but I feel like it's not pretty.
I decided I'd just have a roll around and get used to being on a board for a while before I tried anything else. Oh my days, that feeling! It felt like being home. It felt like I was a kid again, skating down the hill to my house. Pushing off, following my friend's line around the park, the freedom of just speeding along. Immediately, I remembered why I'd fallen in love with skateboarding all those years ago.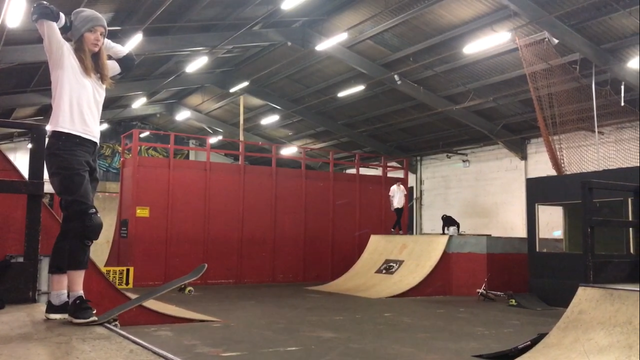 I started going to Girls' Night every week. I started going to the skatepark on other nights too. I learnt to drop-in, which I never had the guts to do as a kid. I began thinking about skating all the time. I'd walk along imagining ollieing over cracks in the pavement and up onto the curb. I'd sit at my desk looking out the window and praying it'd stay dry so I could skate after work. Then I found out about SkatePal.
SkatePal
SkatePal is a charity that builds skateparks and coaches skateboarding in Palestine. It's so important because 50% of Palestinians living in the occupied territories are under 21, yet opportunities, whether educational, sporting or otherwise, are near to non-existent. Skateboarding is one of the most inclusive sports in the world, it's truly global, spanning a multitude of cultures and religions. I think one of the things that makes skateboarding perfect for this situation is that it can be done at any age, with very little equipment, almost anywhere. There are no rules to learn. You can skate in a group or alone. You can be incredibly skilled or a total newbie and you can still gain such sheer joy from skating, even if all you do is ride around. Perhaps the thing that makes skateboarding so perfect for the young people living in the occupied territories, is the feeling of freedom that skating can give you. Each year, SkatePal ask for volunteers to go out and I just knew it was something I had to go for, so I applied. 
(

)
The Next Chapter
I found out just after Christmas that I'd been accepted. I'll be spending April and May out in Asira, Palestine. I've quit my job to go out there and volunteer with them (which is possibly scarier to me than just going out there), so who knows what I'll do afterwards. For now, though, I'm just so excited to get out there and start coaching. I've always been involved in voluntary work here in Manchester. I've done everything from running after-school clubs to soup kitchens. I always wanted to go and help somewhere that really needs support, in occupied territories for example, but I honestly thought I didn't have anything to offer. I didn't want to go selfishly, get in the way and be more of a hindrance than a help. Now I get to go to Palestine, be useful, work with young people and skateboard all day, every day for two months. I can't even believe it's an option, let alone that I got accepted and it's happening.
I know it'll have its hard times, I know that there's a gender divide over there which is going to be difficult for me to get used to. Add to that the fact that it's so hot and I am definitely super pale and very ginger. Whatever the challenges I face, I just can't wait for this next chapter of my life. So, where can a skateboard take you? All the way to Palestine.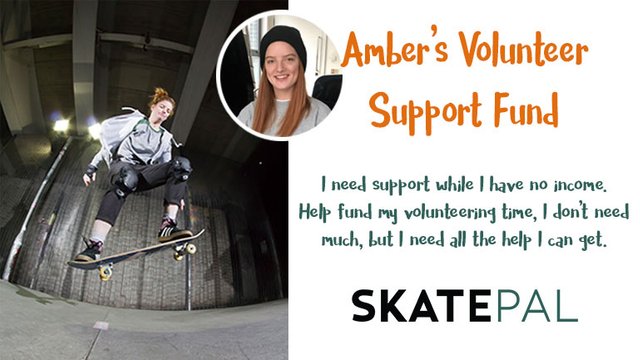 You can find out more about SkatePal here.
Donate to my volunteer support fund here.
You can also see what I'm up to on Instagram here.