Serpentine Spy sneaking around in the BATTLE Weekly Challenge!
Hello friends, after a long absence here I am again. But don't think I haven't been doing anything, I spent all this time improving my game at SteemMonster. And taking advantage of the opportunity provided by the weekly challenge, I must say that this is the time to return with a post.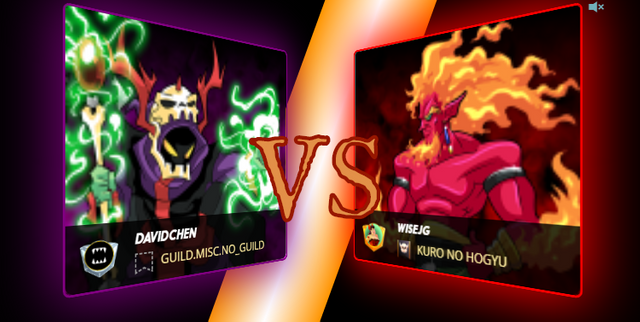 This week's challenge card is Serpentine Spy. I don't usually play the red team very often but when I use it I give a good battle. Let's go to what matters, let's talk about: Serpentine Spy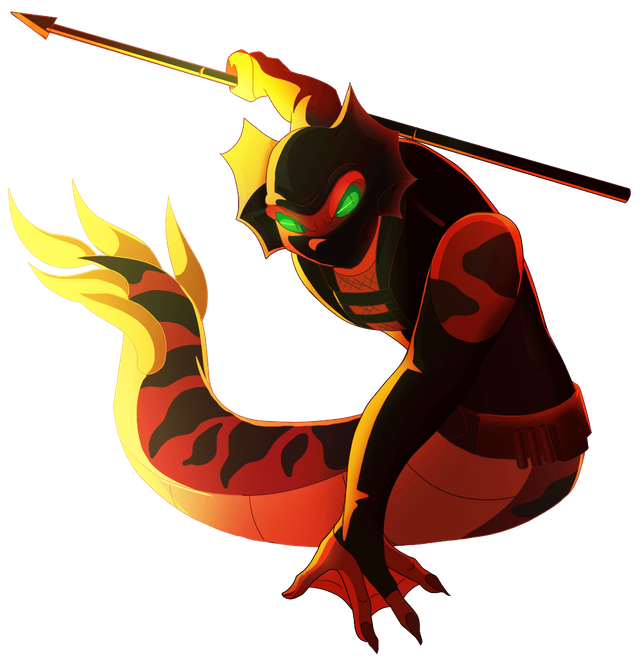 Serpentines are naturally sneaky, but their highly-trained spies can infiltrate even the most secure bases in the Splinterlands. They wear minimal armor, because they are never caught. Retractable miniature spears are the chosen weapon of the Serpentine Spies; they can be hidden easily and brandished quickly for many uses. Source: Official Lore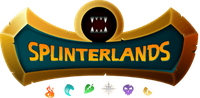 Destroy, destroy, destroy, that's the key to playing with the red deck. Deal large amounts of damage each turn. It sounds crazy, but the fighting spirit of the red splinter is huge. Each creature is important. you have to know which cards to use. I especially like to combine Red hero Marlic Inferno with Untamed cards. I feel this way, you can get the most out of its power.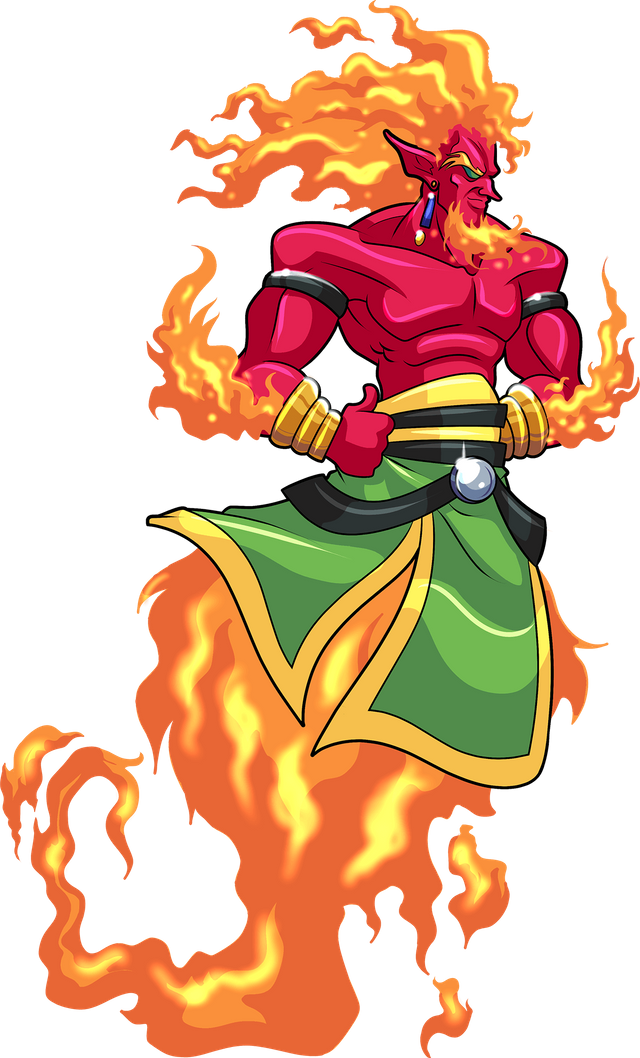 Malric is a unique curiosity in the already diverse Burning Lands. He is a spectre of fire with powerful attacks of his own, but he is also extraordinarily brilliant. Malric has graduated from every Ferexia school, including the prestigious Summun Infuria. He is especially skilled in boosting the attack power of his monsters. Source: Official Lore
---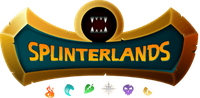 Equalizer + Close Range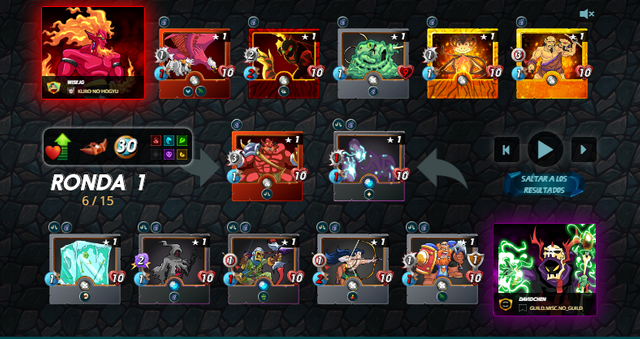 As I mentioned before, I don't usually play a lot of red. But when I do, I try to have the rules in my favor, this is because my hero Marlic is Level 1 (so sad) Then, the rules were in my favor, it was time to use all the power of the red team.
As we will talk about the Serpentine Spy I will omit the other cards I use. I will only mention those that have abilities that served to give me victory in this battle.
The first thing to consider when you are going to use any card is the amount of Mana granted for the battle. The second and no less important thing is to do a quick review of the cards that your opponent has used in his last fights. In my case the opponent came using the team of death. They might believe that using the red team against black is a bad decision, but with the right cards you can counter any staff that the enemy Hero will put on your cards.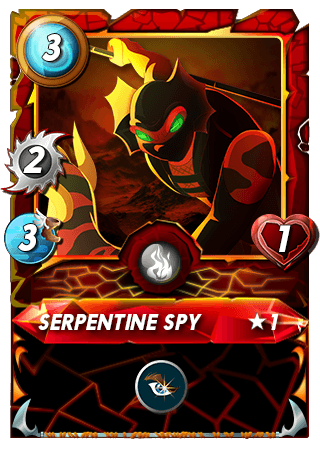 So, they gave me 30 mana and with one of my favorite Equalizer rules, you can play weak cards and give them enough life to last 1 vs 1 and they can even give you victory.
As you can see Serpentine is a card with good initial speed having 3 points, in addition to that it has 2 attack points a perfect combination for its native ability: Opportunity.
But not everything can be perfect, Serpentine Spy only has 1 Health point. That is why I only use it when Equalizer is one of the rules. In this way we will give him the right amount of health to make him a worthy rival.
Save the best for last. It only costs 3 Mana points to play it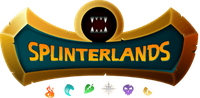 MOLTEN OGRE + CREEPING OOZE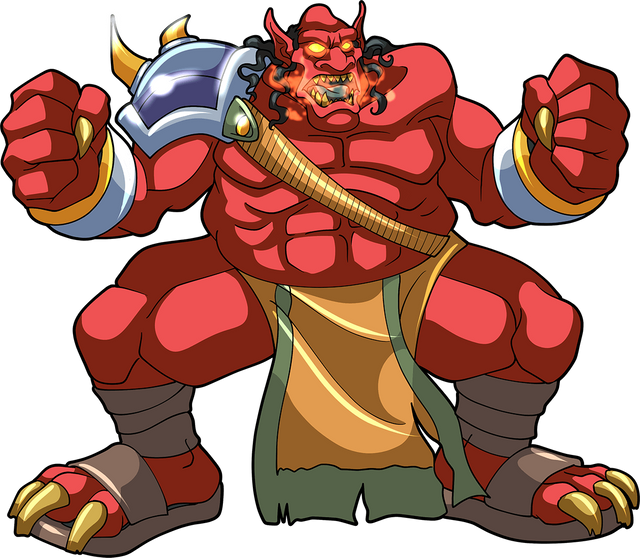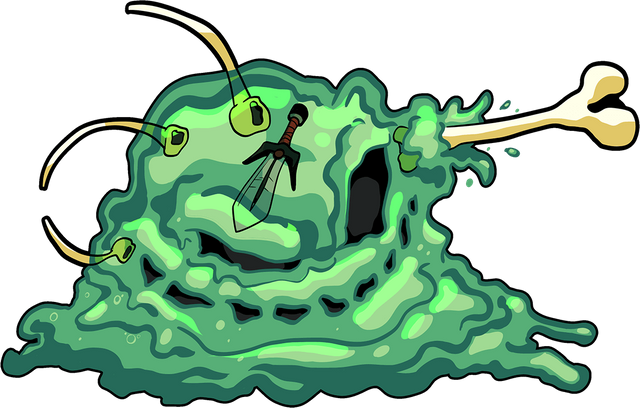 ---
I played in combination with these two cards.
MOLTEN OGRE: is the card with the most health points in the game and a native ability capable of reducing enemy attack points: Demoralize is its name.
CREEPING OOZE: It is one of the best cards, it has few health points, but Equalizer gives us an advantage again, so we have a creature capable of reducing the speed of all enemies and with enough life to face all attacks.
My final recommendation is to always use Serpentine Spy when Equalizer is one of the rules. Just think about the following: A level 1 card, with Speed ​​3, 2 attack points and the monster's health with more points. That is a powerful card ... Follow my advice and you will notice the majesty of the Serpentine Spy.
By the way, I won this game. If you want to see the battle just click on the following link Wisejg Victory
See you in the next challenge