MONSTER GIVEAWAY 3000 DEC+ 1 Boosterpack + 1 Orb + 1 Gold Foil Card + 5 Hive +5 Steem
I'm felling like a million and I hope you are too. We have reached the end of the month once again and you know what that means, Monster Giveaway time. I will be giving away the six prizes about to 6 different people, sorry no double winners as I want to spread the love. Below will be some simple instructions on how to win each prize. Yesterdays winner of 250 DEC was @handtalk5, congrats my friend. he is a true Steemmonster hustler and is very active in the buying and renting markets. Go give him a follow and some love.
PRIZE 1 - 3000 DEC
Simply up-vote this post.
PRIZE B - Booster Pack -
Simply re-blog this post.
Prize next - ORB
Simply follow https://hive.blog/@monster-burner (My new project still waiting for approval on steem).
Prize four - Gold Foil Card
Read the simple FAQ below the prizes.
Prize yin and yang - 5 Hive and 5 Steem (two winners)
Comment any question or concerns you have about the new project
Monster-burner Project
Our goal is to increase the value of your investment in Splinterlands' cards by decreasing the supply of certain cards.
Q.How does it work?
A.This will work much like the Steem burn post that was popular a few months ago. A post is created with Splinterlands general information and or the Monster-burner stats daily. All Hive/steem and HBD/SBD earned through these posts will be used to buy Splinterland cards from the community and burn them.
Q.Why burn the cards?
A.Decreasing the total supply of a card will bring up the value/price. If supply is decreased and demand stays constant the value of the card should increase. This is the reason burning cards is an option. This will also work as a balancing tool between supply and demand.
Q.What happens to the DEC from the cards you burn?
A.100% will be used for creating Splinterlands tournaments, create a guild for new players at no cost, project promotions, DEC giveaways, and special events. Running this project on the block chain allows everything to be viewed with 100% transparency.
Q. If I up-vote these burn posts do I receive curation rewards?
A. Yes of course
Q. How can I get more involved?
Good question, besides an up-vote once in a while here are a couple of ways you can go above and beyond. You could set our post to auto up-vote. Add us to a curation trail. Power delegation at some point will help. Re-blogs would be great. Explanation videos or posts of our project along with our tournament and event promotion.
Please reach out to me via discord (threejay) or join the Projects Discord for more information. This project has no affiliation with Splinterlands.
https://discord.gg/7RMnAM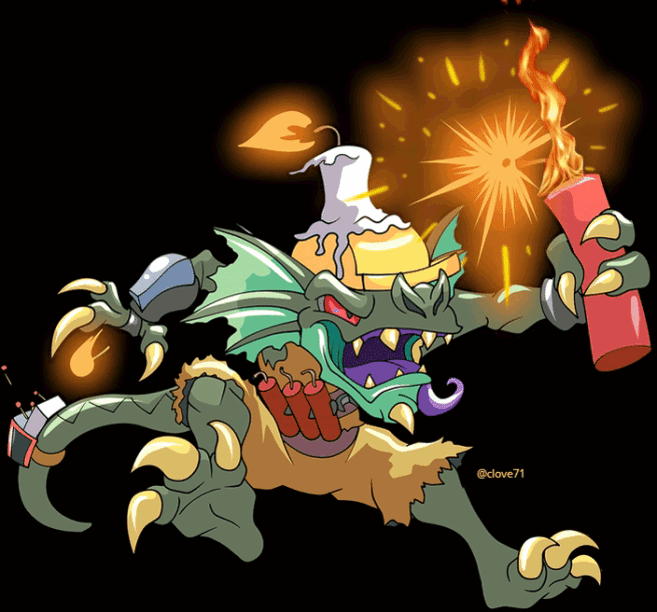 Reminders
Airdrop will be very soon so get your packs.
Halving event Will be officially announced on May 3 and happen on may 4th
Monster Give away winners will be announced on may 4th for all 6 Prizes
I love you all so be safe.
Quick Tip
The new halfing ability will be a beast and the only counter as of now is the cards with the cleanse ability. You might want to go get your hands on a couple before the price rises.
That is all for today, again winners will be announced and paid on the may 4th. Good luck and stay safe