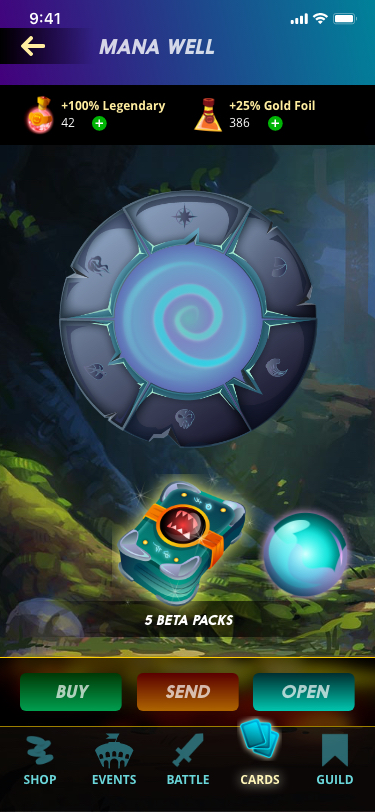 Big News!!!
We are extremely excited to report that we have begun working on the Splinterlands Mobile App and Mobile Website!
Our third party development company is currently hard at work implementing the awesome designs created by @nateaguila into a mobile app!
We expect the mobile app to be released by the end of the year, if not sooner, but with such a large project it's hard to give a more exact date at this point.
Splinterlands Creative Director, @nateaguila offered some nuggets of info as a preview to what he's been working on:
The app is being designed in portrait mode for the purpose of playing quick games with one hand if necessary.


We intend to remove as many blockchain pain points as possible. Onboarding new users should be similar to any other app game. Many players may be completely unaware that they're playing a blockchain game until they're ready to sell or trade cards.
A lot of effort is being put into providing the user with a mobile-friendly, streamlined experience. It will be a night-and-day difference compared to the current web option. All elements are being re-sized to optimize readability and functionality.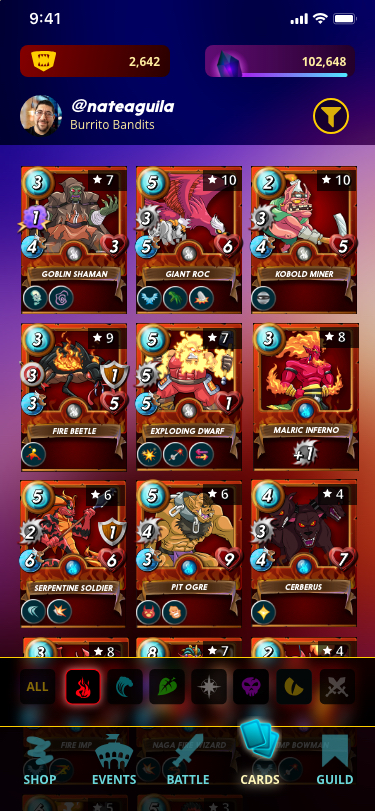 The focus (at least initially) will be on card management, shop purchases, and gameplay. Marketplace features will be limited to the website (until we can be sure that we can achieve compliance with app store policies).
We're re-imagining some of the design aspects of the game. What we do for mobile will eventually bleed into some of what we do for web. In fact, the normal web browser version of the game will benefit from the mobile app development in that it will become way more responsive.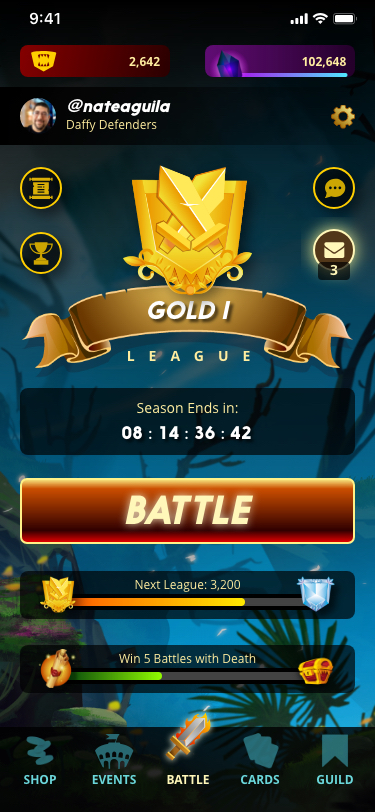 For those that want the most intuitive and seamless solution, the app should be available for both iOS and Android.
Currently, we are in the midst of UX/UI and Prototyping. At the same time, development for infrastructure, back end, and user management has begun. We expect progress to happen rapidly, however, we're also prepared for unexpected challenges. After all, we're at the forefront of something new and exciting. There's bound to be moments where we have to pause and think things through in order to find the best possible solution.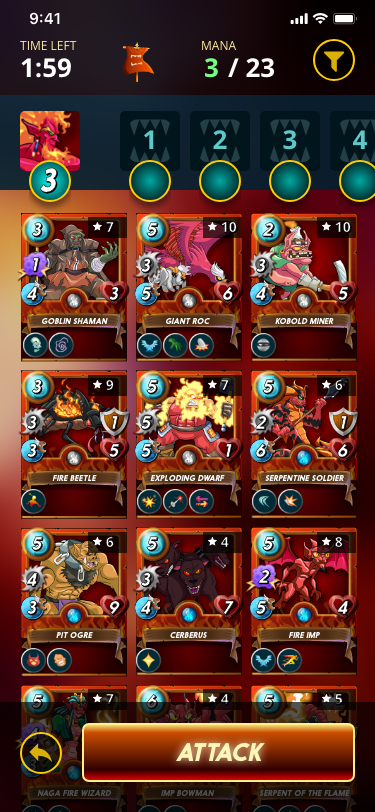 We're also working on Guilds and the upcoming expansion after Beta. There's a lot going on. However, the expectation is to have the mobile app ready this year!
We know that many of you have been eagerly awaiting our mobile app and we are excited to bring it to you as soon as possible!

Thank you for your continued support!
Splinterlands Contact Info:
Steem Monsters / Splinterlands Blog
Steem Monsters / Splinterlands Website
Steem Monsters / Splinterlands Discord
Steem Monsters / Splinterlands Telegram