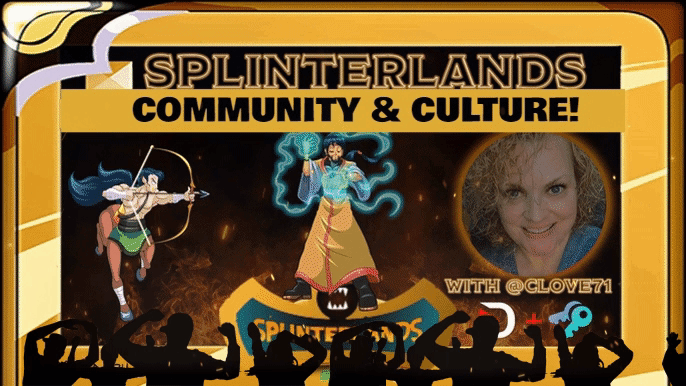 Hello fellow Monsters!
What a great week it has been in Splinterlands! With Guilds being released anytime now and the mobile app being worked on there is a lot of excitement going on! In the Discord community, @taintedblood received some awesome generosity from @tcpolymath as he delegated him a Ruler of the Sea! In other news @mattclarke sent @slider a card to help him out as well! The community is hard at work helping along newer players get ahead some. I myself do that occasionally and gave a few people this week some cards to level up their splinter to a level 2. This is a great tradition to help people out who are new to the game or could just use some help. Other Monsters who received booster packs from me were @samueldc @vinciotricolor @minimining @elpenyar and @pardinus They all participated on my 2 year Steem Aniversary post and won it! I thank each and every one of you who are here in the game playing! It would not be the same without you!
This week we have a guest writer @sinistry who is a great player and member of the community. You can follow him on STEEM for more great posts! Here he is with his take on starting out brand new in Splinterlands! Thanks for the article Sinistry! I will see you all in the battlefield, there are only a few days left in the season now! Let's Go!!!
Splinterlands for Beginners: Building an Army
I recently posted a guide for newcomers with the intention of glossing over as much info as I could pull together surrounding the lesser-known aspects of the game. Things I wish I had known about sooner, which would have likely made a difference in how I managed my deck and earnings. It turned out to be a pretty long post so it was recommended I break it down into more digestible pieces. In this installment, I'll start with the basics of how to acquire cards and begin building your army.
If you've already looked into it and decided to buy a starter deck or get a free promo code from @clove71 to start. Then you click on the "Get in the Game" button and choosing your payment method on the next page. You can enter a promo code there or you can make purchases with PayPal, or a variety of cryptocurrencies (Bitcoin, Litecoin, STEEM, etc.). Once you have a starter deck you can begin playing by clicking on the battle tab and choosing practice, ranked or challenge.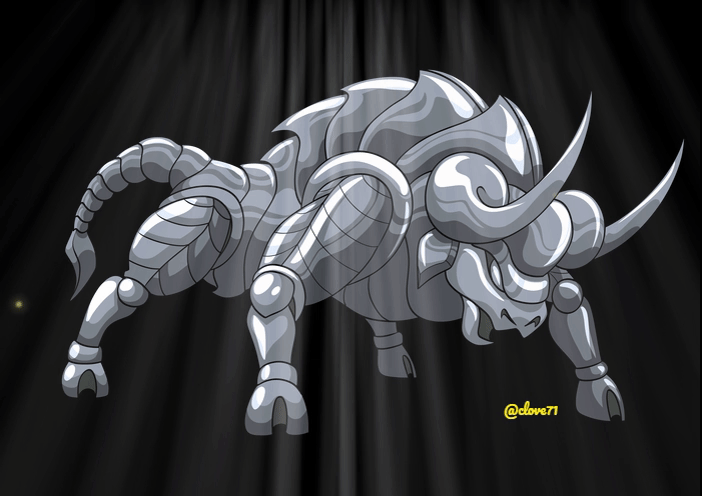 If you're interested in playing but aren't sure you want your own cards then @tcpolymath can connect you with a card owner who will delegate a deck for you to play for free. All earnings are liquidated and split between owner and player. That means you can earn without an initial investment, then, if you wish, use those earnings to buy a starter deck and begin your March to Glory!
Earn, you say? Yep. I sure did. When you play Spinterlands you earn DEC (Dark Energy Crystals) each time you win a battle. DEC can be exchanged for a wide array of other tokens on the STEEM blockchain via Steem Engine, as well as exchanged for STEEM, which can be converted to the currency of your choice via third party exchanges. But don't cash them out just yet! In the Splinterlands Dark Energy has many uses. You can use it to build your deck, upvote a post, or acquire more cards. It also has a value of its own which can be tracked at https://steem-engine.com/.
In addition to beta booster packs available on the Splinterlands site https://splinterlands.io (and Peak Monsters https://peakmonsters.com/), cards can be acquired by completing daily quests (currently winning 5 games with a particular splinter), earning season rewards for climbing the leaderboard (the higher you climb the more cards you get), purchasing promo orbs (with DEC), buying individual cards off the market/Peak Monsters, or rent or borrow from a friend. Sometimes there are also contests announced from third parties. Different cards are acquired in different ways.
In this installment, I won't get into the differences between the different editions. Instead, I'll only mention each type briefly. They are as follows:
Alpha: No longer available from the main site, but there are still some to be bought as of this writing.
Beta: These are the cards you get from purchasing booster packs from the main site.
Reward: These are what you earn from daily quests and season rewards.
Promo: These are acquired from orbs the main site. There are also other promo cards from past fundraisers or promotions that are no longer available on the site but can be obtained from third parties.
This concludes this installment. In future posts, I'll go into more detail of the different editions of cards and why each is unique in its own way, as well as delve into why it's worth considering collecting all of them. Teaser: Some cards earn more DEC when played than others such as gold foil, alpha and promo cards! Until next time, happy gaming!
Sinistry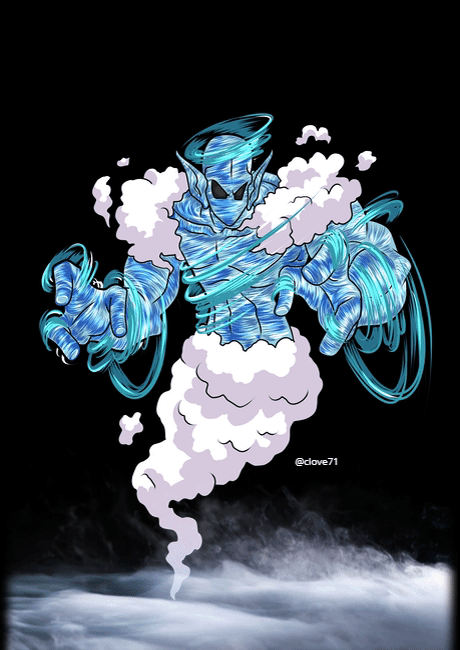 Official Splinterlands Telegram HERE
Splinterlands Discord Group HERE
Splinterlands Official Facebook Group HERE
Splinterlands Facebook Page HERE
Splinterlands Forum HERE
My IG - Splinterlandsgirl HERE
My YouTube Channel HERE
My Twitter HERE


May the Monsters be with you.
Chris Love @clove71
Splinterlands Rep.