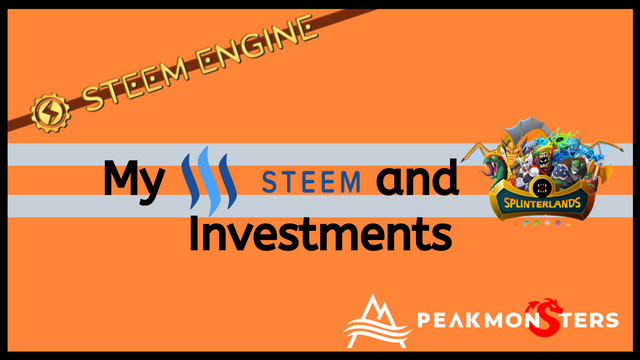 Heya! Welcome back, three days ago I was talking about my daily steem routine. Now I want to showcase how my investment looks at this point in time. :)
While I call this my steem and #splinterlands investments, its really just SM for the most part. My cards are on two different accounts, on @shyaren and @taichou. Im gonna show screenshots of their peakmomsters collections and steem-engine wallets. But you can just stalk me yourself if you want!

~~~ Lets start with peakmonsters ~~~

So lets start with my main account, the total value here is 456$, most of them is from reward cards that I either bought on cheap prices, or via bids! I decided to invest into them now, becouse many of them will run out in the next few weeks.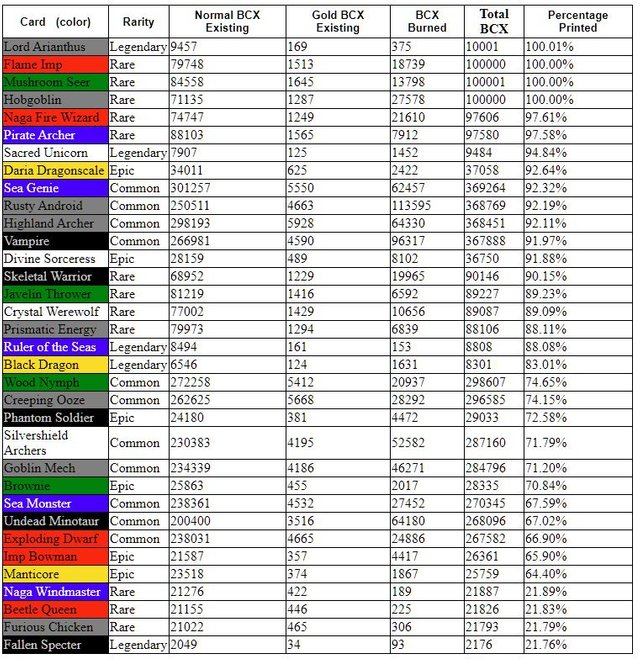 I keep all of my BETA-edition cards on my @taichou account.


Thats the total value of that account.



Heres just the beta cards.



And just the reward cards.

Eight days ago I made a post talking about my time opening beta packs, you can look at it here.
There are some cards I just bought, I got two selenia skies, becouse of the recent accouncement to have dragon splinter daily quests. In the same announcement they say that you will be able to buy potions for USD in the future and more importantly UNTAMED packs for a fixed price of 2000 DEC.
To clarify, it is possible to already buy packs for DEC, but the price adjust with the current DEC value on steem-engine. With the new change they keep DEC more of less chained to 1000 DEC / 1 USD.
If DEC falls below that price, its possible to buy packs with a discount by doing usd->steem->dec->packs.
That means the DEC price should rise again since people buy it.
The reverse is true aswell, if DEC ever goes above that price, then people with just buy packs and potions via USD now, hence the DEC price will fall. This will keep the DEC price pretty close to 1000 DEC / 1 USD once the change happens.

Around an hour after the announcement the DEC price spiked to 94cents per 1000 DEC! People just went to buy it all off the market before the seller could even react.
At one point there was nearly no more DEC to buy!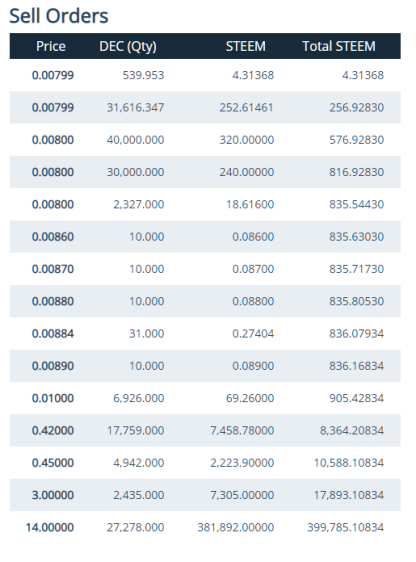 It has since bounced back to 77cents per 1000 DEC, but I belive that it will increase once again, when the change happens and you can actualy buy packs for 2000 DEC.

Becouse of the above mentioned change, some cards could be bought now, to get cheaper DEC. I bought two epic GF reward cards that each award 15K DEC, for around 12$ each, and a few common GF cards.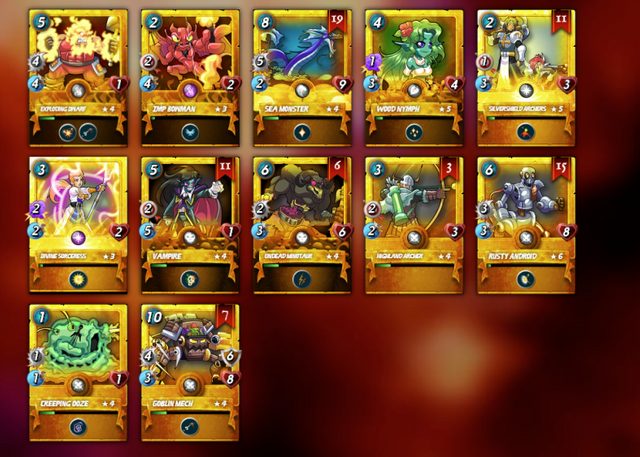 Next up were looking at my steem-engine wallets! Most of it will be DEC tho.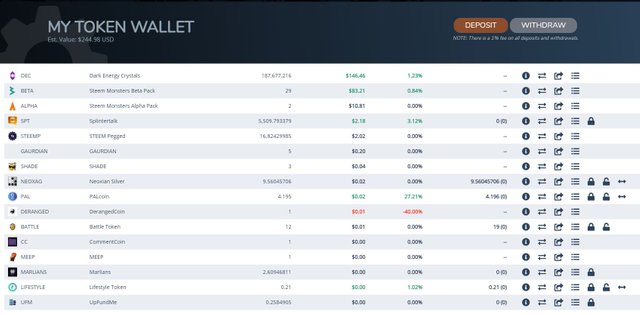 So I calculated a while ago that I would need around 207k DEC to buy enough potions to open all my untamed packs with double potions. Im at 187k now, and get around 2k dec per day by playing.
Lucky for me I decided to put around 560 steem into 29 beta and 2 alpha packs just before the steem dropped from 13.8cents to 11cents.
I also bought 5 GAURDIAN tokens, just for fun, I paid like 1 steem for it, so its not really an investment haha. All the other tokens are from doing posts here on steem.

And here is @taichou's wallet. There isnt that much haha, I only use that account to grind gold 3 dailies now.

Lastly there is the kickstarter to talk about, thats where most of my investment went. I pledged 1215$ for digital tiers.
I went with:
1x 1005$ digital
1x 205$ digital
1x 5$ starter code
From that I will get
3x starter codes
1414 charges of both potions
685 untamed packs
50 essence orbs
2x max lvl chain golem
1x max gold foil chain golem
1x "the Untamed" transferable title

And just before we go, this isnt really an investment, well, maybe a time investment. I made it to 71 Steem Power from my posts now. So thanks guys!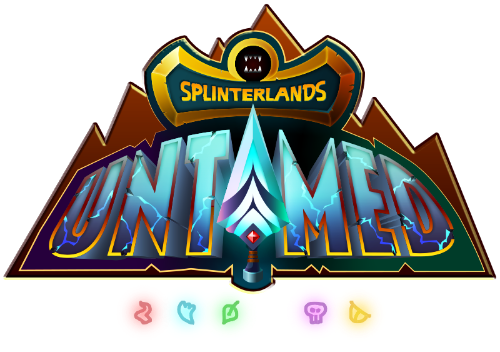 Haven't joined #splinterlands yet? Click me to go to the website!

Want to join their official discord-server? Then right this way please.