WATER SPLINTER - Luck is by my side - SHARE YOUR BATTLE Weekly Challenge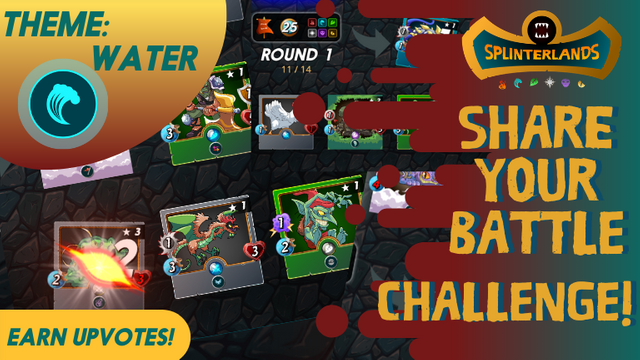 SHARE YOUR BATTLE Weekly Challenge! And here I am once again to share one of my battles in this great initiative of the splinterlands team, Last weeks share your battle contest showcased The Life Splinter. You can see my post by clicking here The earthquake was my ally and the theme for this weekly challenge is Water. #splinterlands
Post translated with google translator

WATER SPLINTER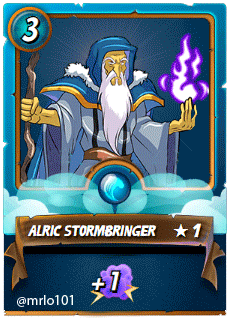 *ALRIC STORMBRINGER* was chosen he's my Albus Dumbledore on splinterlands and to help him in this battle FROZEN SOLDIER, SABRE SHARK, WATER ELEMENTAL, MEDUSA, CREEPING OOZE, ENCHANTED PIXIE, this was my team and Luck is by my side

Luck is by my side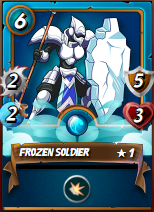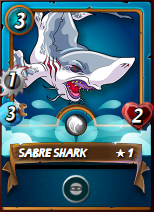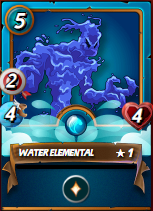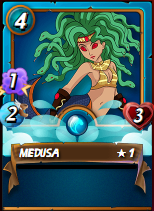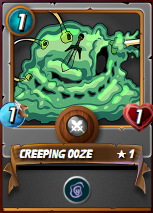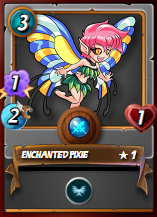 My line up, FROZEN SOLDIER's ability Reduced damage from Melee and Ranged attacks it's very useful your chance of staying alive for longer is higher than others so it goes ahead, SABRE SHARK Targets the last Monster on the enemy Team instead of the first Monster your ability is good to removing debuff monsters that are usually among the last,WATER ELEMENTAL it's a ranged that can heal by round, MEDUSA and ENCHANTED PIXIE to enjoy the buff MAGIC ATTACK +1 given by Dumbledore ops I mean ALRIC STORMBRINGER, and to Reduces the Speed of all enemy Monsters I use CREEPING OOZE.

Did my strategy work? It's a good question I won because it worked or because luck was on my side? or luck came by strategy, reply this post and tell me.
https://steemmonsters.com?p=battle&id=aa0f406ba8348490ab8f593f31140f14ffbebb02&ref=abdias101
.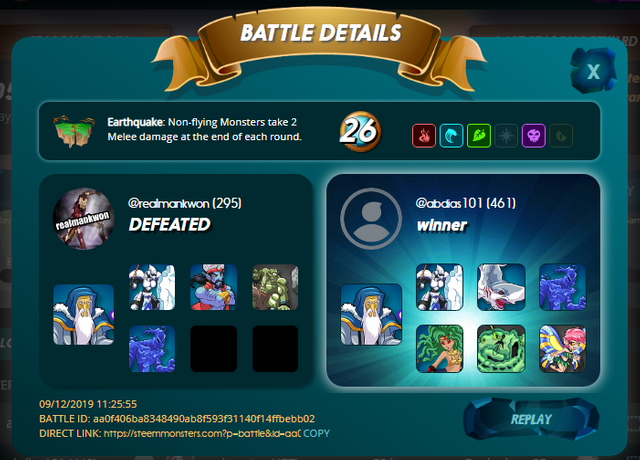 I hope you all enjoyed the post and sorry I'm not a native English speaker so you will surely see errors, If you liked the post, video, gif or my writing or did not like anything, I hope to receive your Upvote or Resteem, Knowing your opinion is important to me so reply what you think of the post.