You are viewing a single comment's thread from:
RE: Splinterlands Suggestion to Boost Market Volume, Liquidity and Utility for DECs
Let's use an example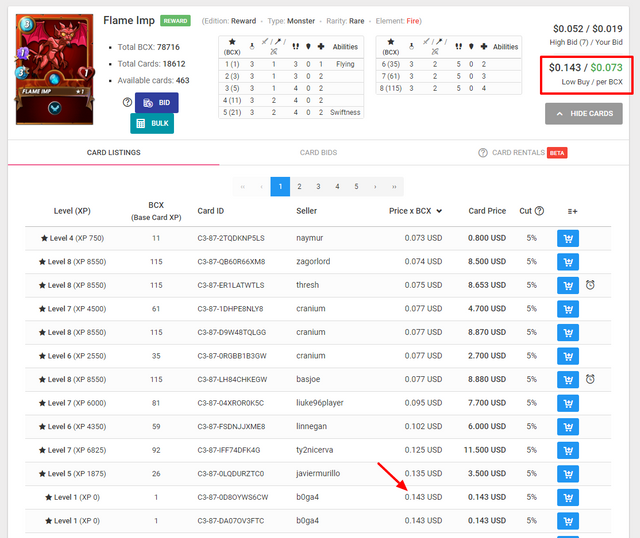 ---
I can burn a 61bcx card for 3660dec
That's 60DEC per card for this rare
With the price of DEC at $.00062 ... that's 3.72 cents per card.
At DEC at full cost of .001 it would be 6 cents per card to burn
So does it cost 25% or maybe 50% to do the uncombine action?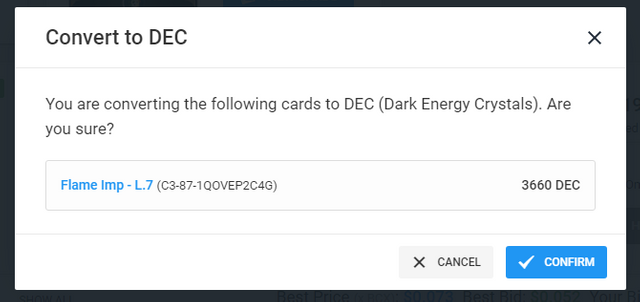 I mean even if you said 50% dec for uncombine that would be 3 cent difference even if DEC was full cost. Seems like it'd be worth it in a few cases and would help arbitrage the single card cost closer to the actual "low bcx" which is the number we use in the actual market valuation stuff.
Given the current system i'd probably uncombine take the 1.85cent per card aka pay 1830 dec and list them as 1bcx cards for like 10-12 cents in this example.
Also this makes it nice for the BID MARKET so people can get the cards they're hoping for to get exactly to the point they want. And it helps with the bulk calculator option which users can use to specify exactly the card they want and there's a lot more 1bcx cards in the market to get them that number. There have been many times when I just needed a couple more alpha cards to level up but there were essentially no more 1bcx cards in the market. The price can be as drastic as $4/$1