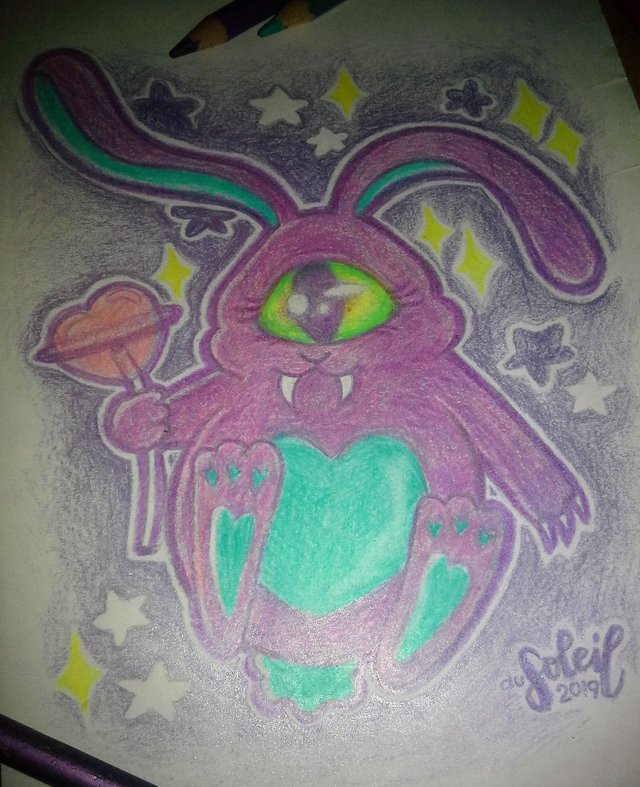 Cute, sweet and... lethal? 🐰💖 Because you can't be prettier and more dangerous. Among his many skills, predominate:
Super ultra-toxic sweetness ❗ (if you look at it for too long... you don't want to know what can happen).
Hugs so strong, they break bones. ❌
Venomous bite (don't steal his lollipop, you will surely die).💊
Lindo, cariñosito y... ¿letal? Porque no se puede ser mas lindo y peligroso. Entre sus muchas habilidades, predominan:

Ternura super ultra tóxica (si lo miras por mucho... no querrás saber lo que puede pasar).
Abrazos tan fuertes, que rompen huesos.
Mordida venenosa (no robes su chupeta, pues de seguro morirás).

Process: