Splinterlands | Serpent Of Eld Challenge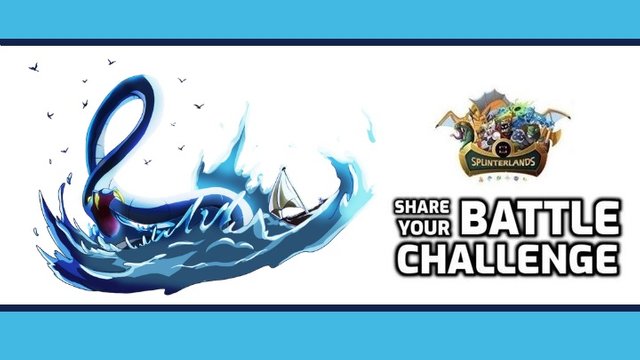 This weeks Share Your Battle Challenge involves the Untamed Water Splinter card Serpent of Eld which I didn't have in my collections so I bought one on the market to try it out.
---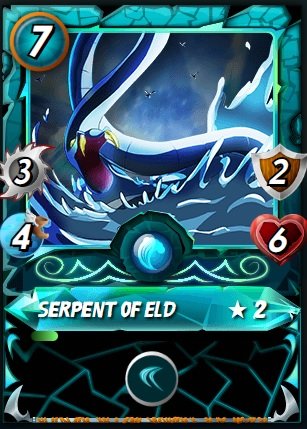 When the Untamed cars set came out, I had a look at all of them and didn't spot all that many cards that were much more powerful compared to the beta set. I only went to buy the Albatros (Golden Level 6) to give my water summoner a double/triple heal, The Serpentine Spy which had the new Opportunity ability which matched well with the Fire +1 Melee summoner. and the failed Summoner for my 2nd account. All these cards are low mana cost but the game changed toward having a lot more mana to spend on average each game making them less overpowered than I anticipated. I guess the selling point for older players that already have a collection to get untamed cards was to have way more high mana cards while increasing the average mana for each fight making them more useful. I guess it's a fair deal and good for new players who are getting into the game.
---
I am still rather unfamiliar with most Untames Summoners & Cards because most players at Diamond Level are mostly using Beta Cards. This weekly challenge is a good way however to get to know some of the cards much better and learn about the game. The main feature of the Serpent of Eld is the Dodge ability which increases the chance of evading melee or ranged attacks. I don't know what the exact numbers are (If someone knows please let me know in the comments) but combined with the Pirate Ability from the Spirit Miler hand the Armor / Heal ability it should be quite hard to kill.

I only managed to get a Level 2 Serpent of Eld card on the market so I expected it to be a struggle frocing this card upon the rules. I did get quite lucky to be matched against a lower ranked opponent which gave me the win within 5 games. Battle Video Link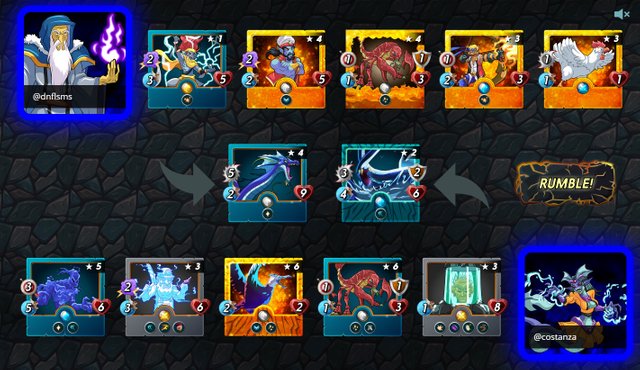 The Deck I used was focussed on heal and dodging attacks using double heal with the Crustacean King & Albatros and the Double Dodge including the Spirit Miner which Boosted the Serpent Of Eld & the Water Elemental and also boosted my the speed of all cards which came in very handy to get a needed heal. I also included the Lord Arianthus to counter Magic Attacks.
Overall it was an easy win and I certainly will be looking more at the evade Ability and how make some combinations to maximize those.
---

---
I'm already looking forward to the card that will be featured in the weekly Battle Challenge. This post will also be shared on my Publish0x blog to hopefully get some more new players to join in.
---
Previous Weekly Challenges
Splinterlands | Gelatinous Cube Challenge
---