English
Yesterday there was no tournament because the minimum number of players was not given. Too bad. Hopefully for next week.
Deutsch
Gestern gab es kein Tunier weil die Mindestanzahl an Spielern nicht gegeben war. Schade. Hoffentlich dafür nächste Woche.

You want to join but do not know how?
Sign up at Lucksacks.com to play!
To become a part of the @spl community, make sure you sign up with Lucksacks and join the chat on Discord. There are plenty of daily freerolls and weekly tournaments with pots ranging from 0.10 to 100 Steem Dollars. You can create or join a poker team for a chance to win more individual and team points!
Players at all levels are welcome and there is no entry fee for freerolls (hence the name). You'll need to have a secure account and a reputation for at least 35, plus a verified introduction to receive payouts from Lucksacks.
Come join the growing community and interact with a fun group of people both on and off the tables! Make sure you're following @tuck-fheman to stay up-to-date with all SPL-related games and information.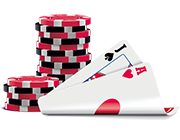 Du willst mitmachen, weißt aber nicht wie?
Melde dich bei Lucksacks.com an, um zu spielen!
Um Teil der @spl Community zu werden, musst du dich mit Lucksacks anmelden und dem Chat bei Discord beitreten. Es gibt viele tägliche Freerolls und wöchentliche Turniere mit Töpfen im Bereich von 0,10 bis 100 Steem Dollars. Ihr könnt auch ein Poker-Team gründen oder einem Poker-Team beitreten, um mehr Einzel-und Team-Punkte zu gewinnen!
Spieler aller Stufen sind willkommen und es gibt keine Eintrittsgebühr für Freerolls (daher der Name). Ihr müsst lediglich ein sicheres Konto und eine Reputation für mindestens 35 haben, plus eine verifizierte Einführung, um Auszahlungen von Lucksacks zu erhalten.
Hier möchte ich auch @mairosoft danken! Er hat dazu eine super verständliche Anleitung geschrieben, über die man sich sehr easy registrieren kann! Einfach hier drauf klicken!
Sollten dennoch Probleme bei der Registrierung entstehen, so könnt ihr mich gerne über Discord anschreiben.
Tretet ruhig der wachsenden Community bei und interagiert mit einer lustigen Gruppe von Menschen am und ausserhalb den Tischen! Stelle auch sicher, dass du @tuck-fheman folgst, um mit allen SPL-bezogenen Spielen und Informationen auf dem neuesten Stand zu bleiben.

If you are interested and do not know what the Steem Poker League is, then the following will help you:
Steem Poker League Founder & Owner @tuck-fheman
Steem Poker League SPL Steem Account & Lucksacks.com Steem Account
Steem Poker League Website