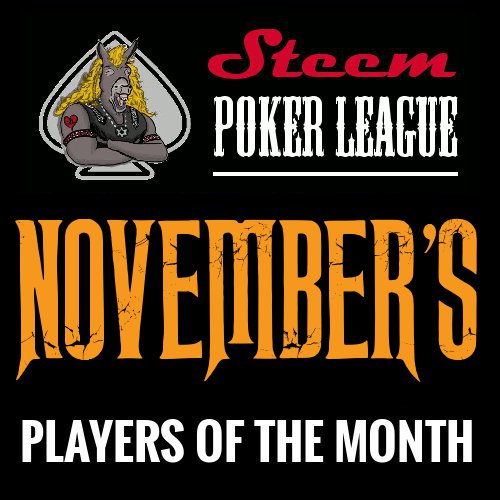 Matej1 (@truegreatwork) beats @internetguy for November's Player Of The Month. This win is the closest victory on record with matej1 winning by just one tenth of a point, 10.4 vs 10.3!
Blacky (@blackvapor) took down the bronze with his third place finish.
You can see November's Top Ten below.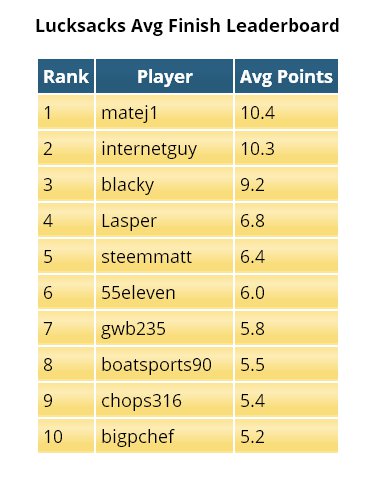 In other leaderboards, @fatkat won the most SBD in November (over 100 SBD) and blabla (@godfish) was the most consistent.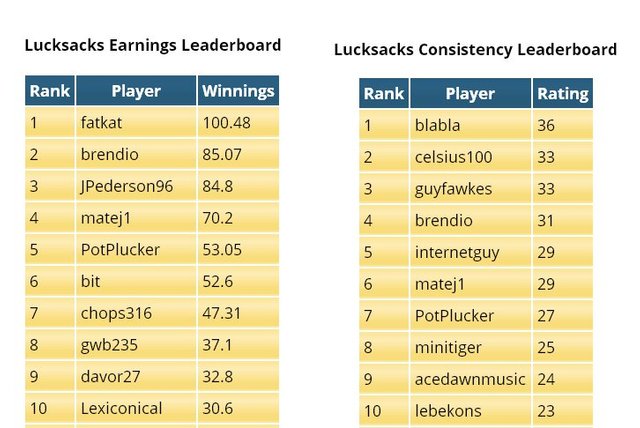 Congrats To All Of November's Top Players!

Lucksacks.com Now Offers Leaderboards And Stats
Now you can get Leaderboard and stats that are updated daily at the same place where you play. Because of this, the Leaderboards and Badges will no longer be posted at PokerTool.com. It was a pleasure helping @spl and the Lucksacks community with these until they could be brought online at Lucksacks.com.