Is van life for you ? Meet Jay Woods who lives full time from his truck in Glastonbury, Uk. You can find Joe on steemit @happysmileyman.
"One of the main pros of living from a van is the amazing views that money can't buy and you can change them anytime you like."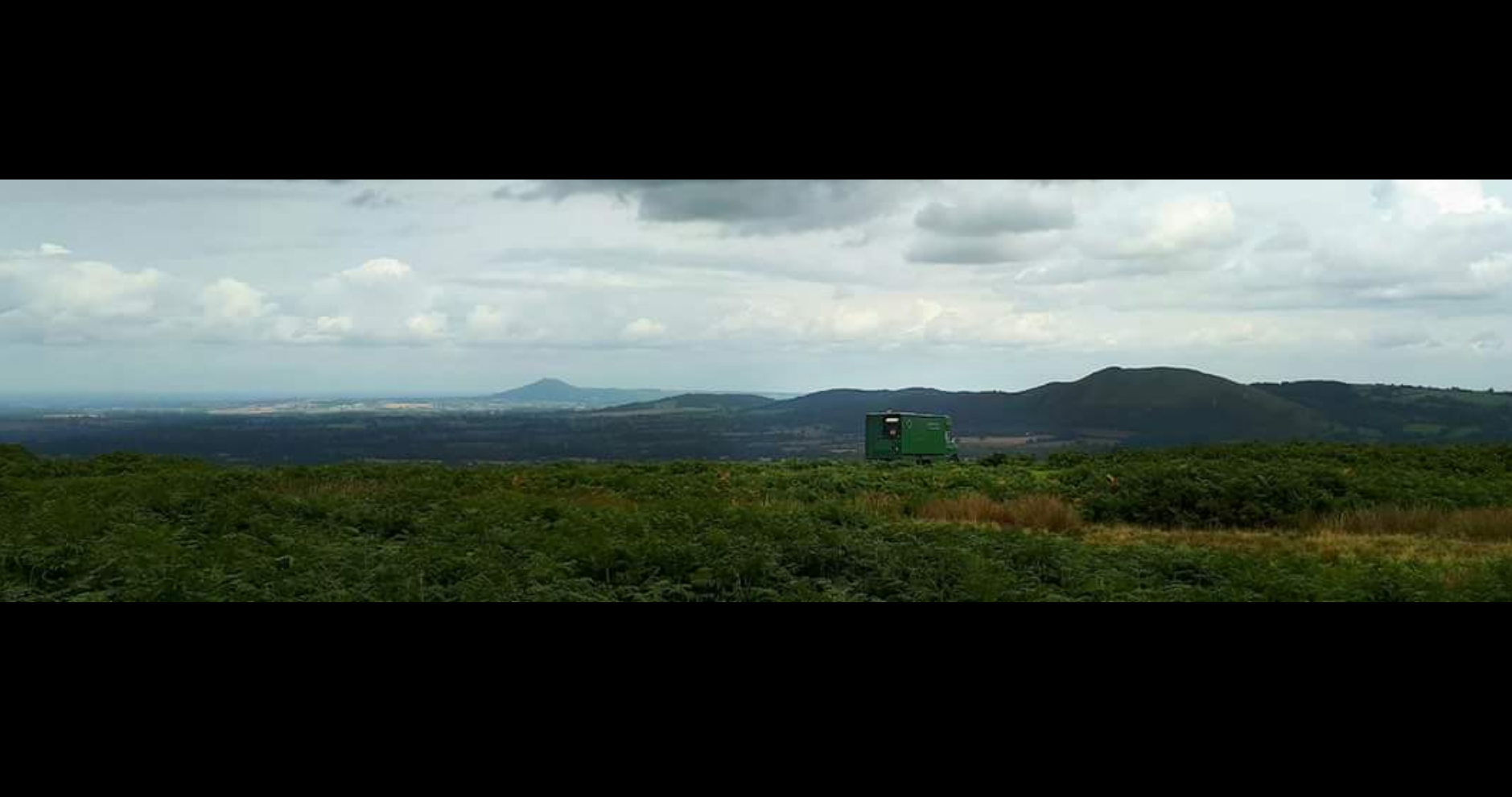 Have you ever considered packing up your traditional life and exchanging it for life in a camper van? meet Jay Woods who is one of a growing number of people in the Uk who has decided to live full time in his truck. Due to increasingly high rents in cities and a desire for people to live without the constraints of modern day society and a constant flow of direct debits, more and more people have taken the leap or considered it than ever before.
I tracked down Jay in his home town of Glastonbury to ask him some questions about how he finds truck life. In today's day and age we get so overwhelmed with direct debits, mortgages and the accumulation of monthly pay-outs, I can understand the desire to just say I'm going to be free of all this and live from my truck but is it as easy as it might initially sound? I asked Jay some questions about his experience.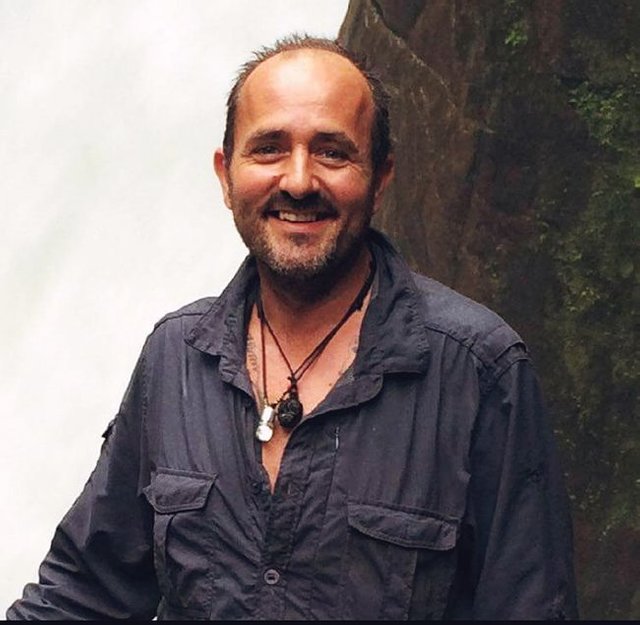 WHAT WAS THE MAIN REASON FOR YOUR DECISION TO LIVE IN A VEHICLE AND LEAVE BEHIND MORE TRADITIONAL WAYS OF LIVING?
I've always loved adventure and movement. I had been living my life travelling as much as I could, so I had been spending one year in the uk then six months in India and then repeating this with different places, so I could see as much of the world as possible. I was offered a really cool old eastern electricity truck and I had the cash at the time so I just decided to go for it. I happily had this vehicle for seven years and I travelled all over the british isles in it. This cemented my love for van life and I have been hooked ever since!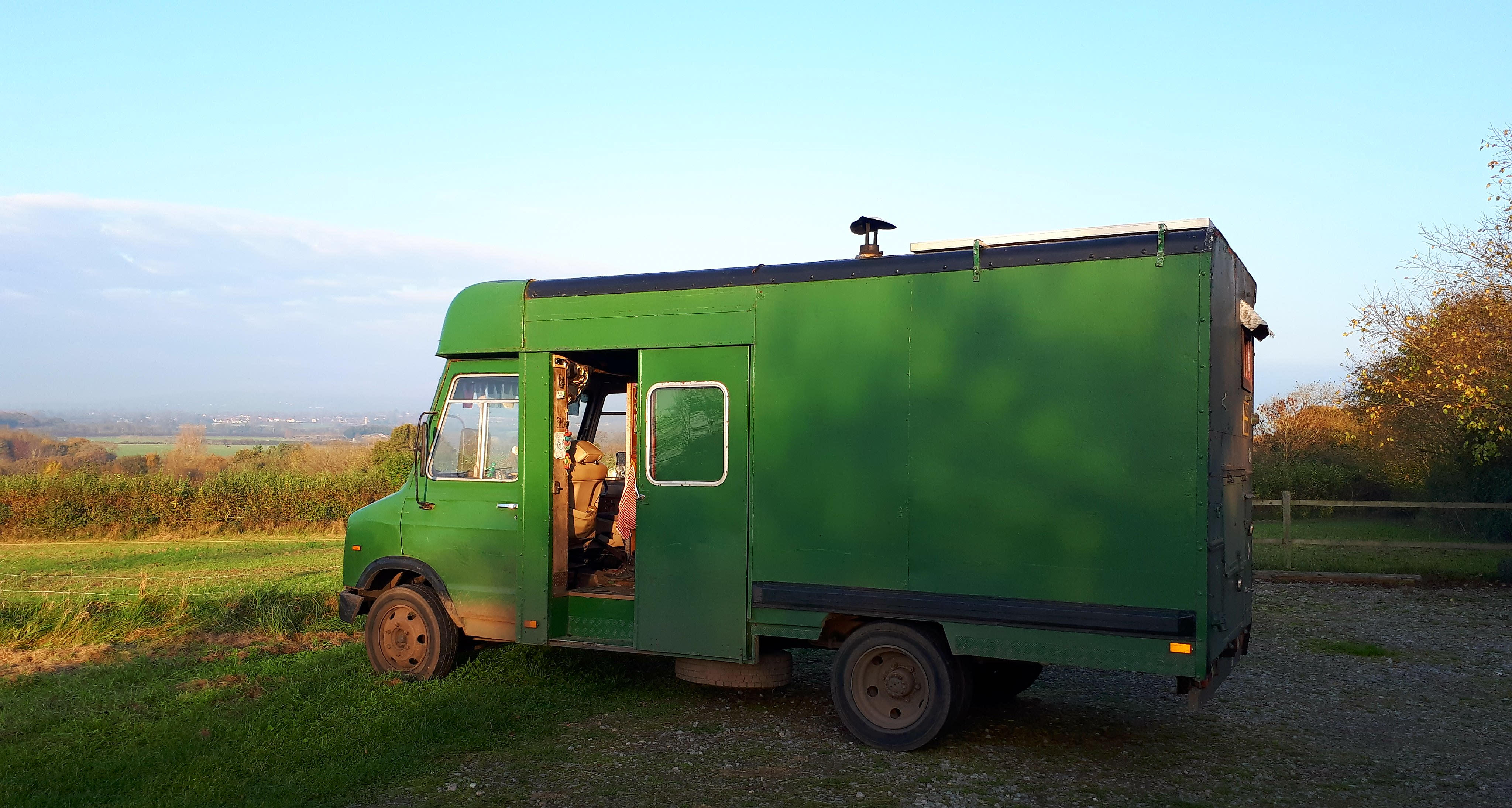 WHAT ARE THE PROS AND CONS OF NOT OWNING A HOUSE AND LIVING FROM YOUR VEHICLE?
One of the main pros of living from a van is the amazing views that money can't buy and you can change them anytime you like. A house with the kind of views I get to wake up to every morning would be unaffordable to the majority of people and not only do I get this every morning but I get to change it daily. I also love the proximity to nature, I only have to wake up and step out of my van to be fully immersed in nature. I have no neighbours, complete peace and solitude every day with only the sound of the birds.
One of the main advantages of this lifestyle though, is the financial freedom. I don't have electric bills, water bills, a mortgage or any of these constant debits leaving my account. I get to pay for exactly what I use on a day to day basis and am not hooked into the day to day grind of working to live.
Of course there are some cons of living from a van. It is difficult to build roots, familiarity and stability. The British winter can also be very hard as it gets so cold, it can be difficult to keep warm enough in the van when it's at it's coldest.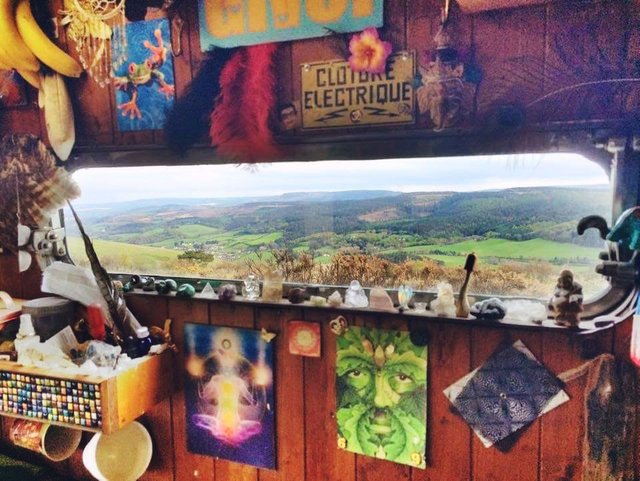 WHAT IS YOUR MOST EMBARRASSING/WORST STORY FROM YOUR LIFESTYLE?
I won't go into embarrassing stories but a memorable moment was having a blowout on the M4 many years ago near Newbury just after buying the electricity truck only to find the spare was flat I had no wheel brace or Jack onboard! it was just before rush hour I called the police in the little box I was broken down next too and they arranged a commercial tyre fitter to come and put a new one on for me, I was lucky as I had just about the £130 cash I needed to pay them.
Much to say I got off the motorway as soon as I could!
WOULD YOU RECOMMEND THIS LIFESTYLE TO OTHERS AND WHAT SHOULD THEY TAKE INTO CONSIDERATION BEFORE TAKING THE LEAP?
Ive watched the growing trend of vanlife living with the youngsters possibly to do with the ridiculous current rental costs in cities, this way of life isn't for everyone, people should think long and hard before deciding if it's something they would be able to cope with. If they feel they might then they should try it, life is short if you feel inspired I would say go for it, you might like it. For people considering making the transition to living in a van they should consider joining the local gym in order to be able to take showers. I would say they also need to look at their life and what they are attached to. You will have to let a lot of material comforts and material items go to downsize so you have to be ready to live minimally and simply. Not everyone is ready for this.
HOW DO YOU GET YOUR POST/MAIL AND APPLY FOR JOBS WITHOUT A FIXED ADDRESS?
In most cities their are mail collection points for the homeless or you could use a friend or family member for licence documents. It works especially well for those who are self employed, personally I have people come to me for healing wherever I'm living.
DO YOU MISS ANYTHING ABOUT NOT LIVING IN A HOUSE?
I know it sounds crazy but the one thing I miss is a hot bath, I have a dream of having a bath in one of my vehicle conversions one day.
WHAT DO YOU DO ABOUT PARKING?
The wonderful thing about this lifestyle is you can park wherever you like as long as your not causing an obstruction or breaking any laws and personally I have only ever had respect from others as I always have respect for them.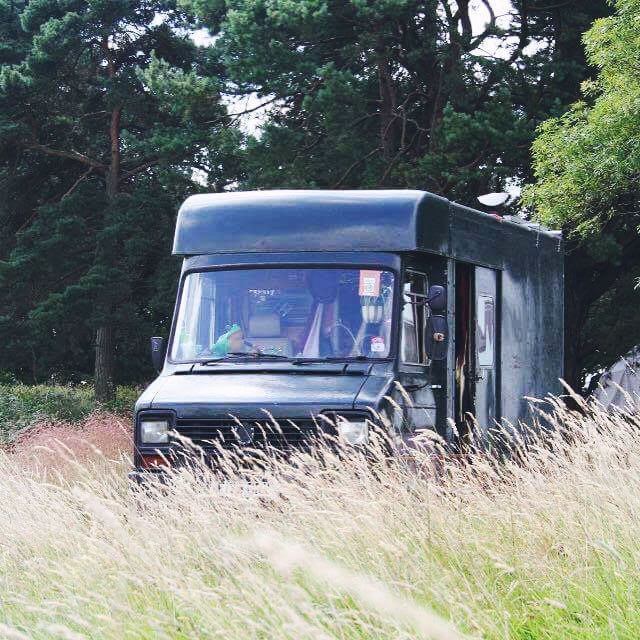 DO YOU THINK THIS LIFESTYLE IS FOR EVERYONE?
One has to be adaptable and not attached to material things to fully apreciate the huge abundance of nature and freedom from living the van life. There are sacrifices to be made for this lifestyle, so you have to appreciate the pros to the extent you can live with the cons.
On a personal level freedom drives me not money or home comforts so it is a sacrifice I can happily make, to live each day completely free of what society expects of me. I can live my life and travel without having to turn up to work to pay for a house I barely see.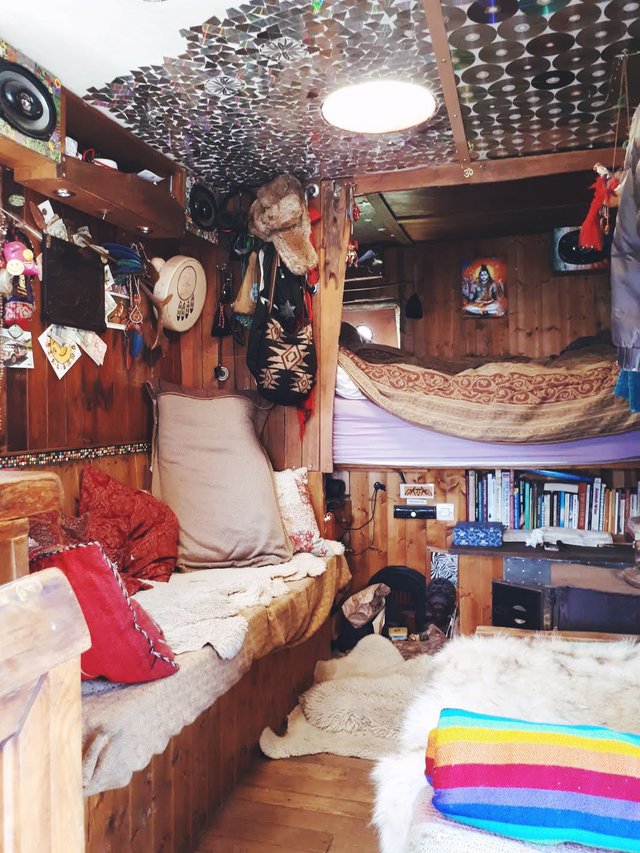 DO YOU EVER SEE YOURSELF WANTING TO GIVE UP THE LIFESTYLE AND MOVE INTO A HOUSE?
The only thing that slightly concerns me about this lifestyle is the practicalities. I've always suffered with my back and the damp/ cold dosent help much now I am 47, In the future I would love to live on a beautiful piece of land with a connection to a house or community.
WHAT DO YOUR FRIENDS AND FAMILY SAY ABOUT YOUR LIFESTYLE?
My friends and family respect my way of life especially when they visit me. They love together to experience an alternative way of living for a short time.