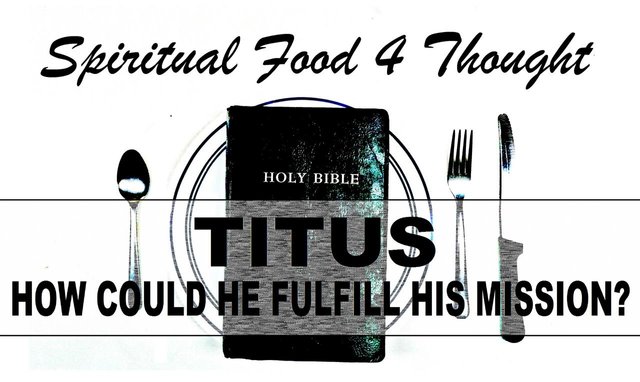 If we consider this for a moment...
---
Titus was given an interesting task by Paul, and he was left on the island of Crete to fulfill a specific task. Interestingly enough, if we actually consider the fact that he was able to accomplish this mission, the "churches" that he visited must have functioned in a much different way than is common these days.
Have we strayed from the biblical way of meeting? Are we following tradition rather than what God intended? Personally, I think so.

"TITUS - HOW COULD HE FULFILL HIS MISSION?" VIDEO
---
Also, if any of you enjoy these videos, please feel free to subscribe to my new channel Spiritual Food 4 Thought and share these videos wherever you think people may either enjoy them or need them. Thanks everyone!

Until next time…

GIF provided by @anzirpasai
---
Bitcoin (BTC) - 35jP794XJ1yHUaoxuQUXwGPyCuy6zyiQA5