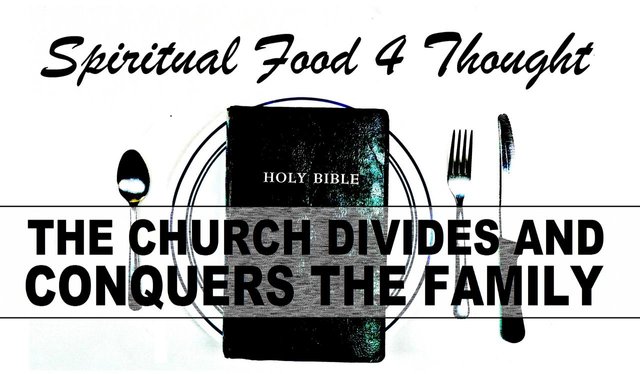 It's sad but true.
---
Much like the way that society splits up the family, the church does likewise. In many church meetings, families are not even allowed to remain together. Sure, the adults can be in the "big meeting," but the children are far too often split up just like they are in the government schools.
It is my believe that this practice is not only far from being biblical, I think it is also detrimental. Young boys and girls need to learn how to become godly men and women, and one of the best ways for them to do that is to be around them.

"THE CHURCH DIVIDES AND CONQUERS THE FAMILY" VIDEO
---
Also, if any of you enjoy these videos, please feel free to subscribe to my new channel Spiritual Food 4 Thought and share these videos wherever you think people may either enjoy them or need them. Thanks everyone!

Until next time…

GIF provided by @anzirpasai
---
Bitcoin (BTC) - 35jP794XJ1yHUaoxuQUXwGPyCuy6zyiQA5