What Day Is The First Day?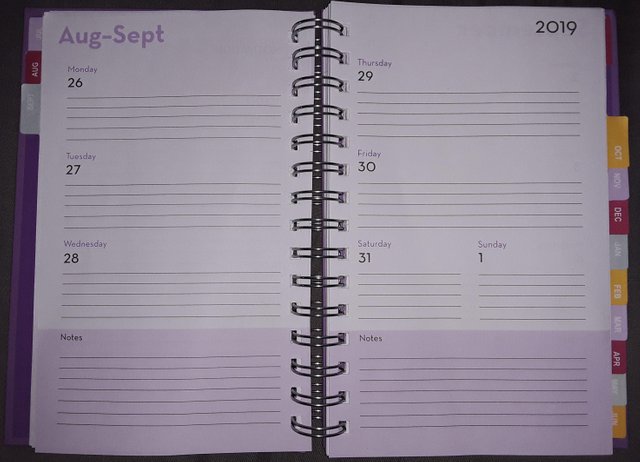 I was writing my to-do's in my daily planner last night. I write in the daily sections in the weekly pages. I flipped the page to look over the last week of August. Wait, there is one full week of August left. Why I am seeing the month calendar for September? I flipped some more to find the last week of Auguest in the first week of September.
Why?
Because they have their weeks start on Monday and end on Sunday. That Sunday is Sept. 1st, so they included that week under the month of September.
Sigh.. What is with calendars starting their weeks on Mondays? It's confusing! Yea, yea, yea. The first business day starts on Monday. So? Ask anyone the first day of the week and they will tell you it's Sunday. Or I hope they tell you it's Sunday, because it is.
I can't help wonder if these confusing calendars are part of a spiritual agenda. An agenda to validate those who observe the first day of rest vs. those that observe a 7th day of rest.
Is it a stretch? Maybe. But the enemy is always at work. And he is sneaky.