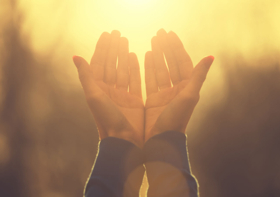 Last week's card was Rose Quartz and it was all about falling in love with your life and valuing life itself. I got so inspired by this card that I created my very first contest here on steemit. One way I know how to get reconneted to the value my life is by stopping during my busy day and taking time out to enjoy nature. This week was also extremely tough for me and I will share about that in an upcoming post. But through it all, I kept reconnecting with gratitude and humbleness that it could have gone worse and it didn't. I also feel deeper in love with you Steemfam! I have received overwhelming feedback, financial support, thoughtful comments, and many helpful suggestions! I felt your love and for this, I am deeply grateful! Thank-you for giving back more than I could ever give you. I am inspired​ to be even more bold, more open, and give even more of myself here with you!
This Weeks Card Pull For You Is Dolomite: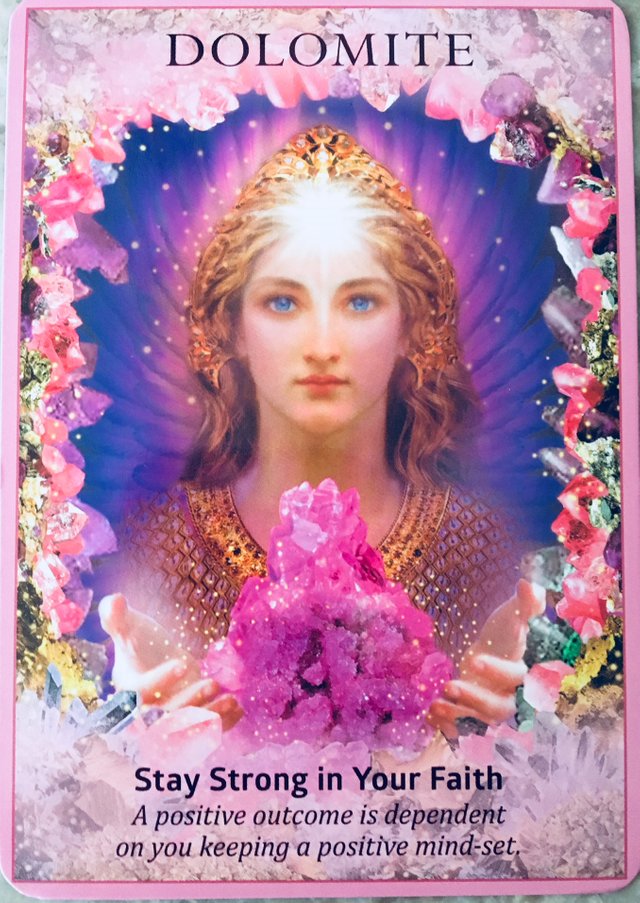 DOLOMITE
Stay Strong in Your Faith
This card symbolizes a different kind of strength, built on the foundation of trusting your inner guidance. Not aggressive toward yourself or anyone else, it recognizes the need to honor everyone's feelings and rights.
The message here is to stay internally focused upon your guidance. Keep your mind and heart filled with faith, even if your path seems illogical and you feel anxious or afraid. immerse yourself in positive activities, such as reading uplifting material, listening to gentle music, and attending spiritual or religious gatherings that boost your faith.
This card means that your outcome is dependent on keeping a positive mindset, which you do have control over. By choosing to pray for help, and making the choice to keep your surrounding as positive as possible, you embody Divine feminine strength (which is needed, even if you're a mail). This is also a sign to stay strong with respect to your personal beliefs and faith.
About Dolomite: This beautiful cloud-like pearlescent stone is made of calcite and magnesium. It appears in white and gray colors, as well as the pink shown in the Angel's hand on this card. Pink dolomite has a soft and calming vibration, which is particularly supportive for feminine energy and health, including menstrual cycles.
Card Pulled from Crystal ANGELS oracle cards by Doreen Virtue
As always don't be shy and let me know what you think and what these cards are providing for you! Be good to yourself​ this week and take some time out for some self-care! Remember to honor yourself especially your feelings. Have an fan-freeking-tastic week and thank you for making this platform so much darn fun to post on! Leaving you with blessings and LOVE Steemfam!