This Week's Gift for You Steemfam!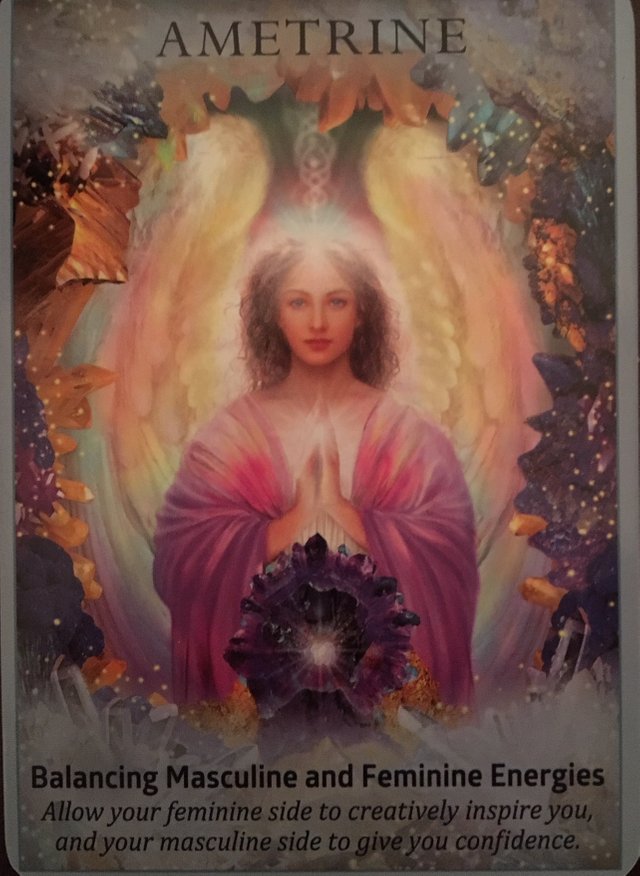 Thank-you gang I got a got some great feedback and had some nice interactions with some of you from last weeks pull. So I'm going to keep this going for as long as you want it! I invite any of you to feel free to set the intention for next weeks pull just leave it in the comments. This week my daughter Mia pulled for us and we got a great one! So without further ado here we go.
This weeks card pulled for you is: Ametrine
Balancing Masculine and Feminine Energies
This card comes up whenever you find yourself "Stuck" in your masculine energy because of a competitive or stressful work or family situation. Perhaps you feel like you've had to do battle, or be extra vigilant. Yet, there is a time to balance that masculine energy with nurturing gentleness of your feminine energy.
Every person has both masculine and feminine energy within, and balancing them is essential for health and effectiveness in life. The feminine energy receives divinely inspired ideas and creative insights, and the masculine energy puts these ideas into motion. Both are equally important, as they are 50-50 partners. Too much feminine energy can lead passivity, where dreams aren't acted upon, and too much masculine energy can result in uninspired or aggressive action. Prayers can help you find your balance. Once you do, you'll discover that your stress level will reduce, and you'll be better able to relax when you get home from work.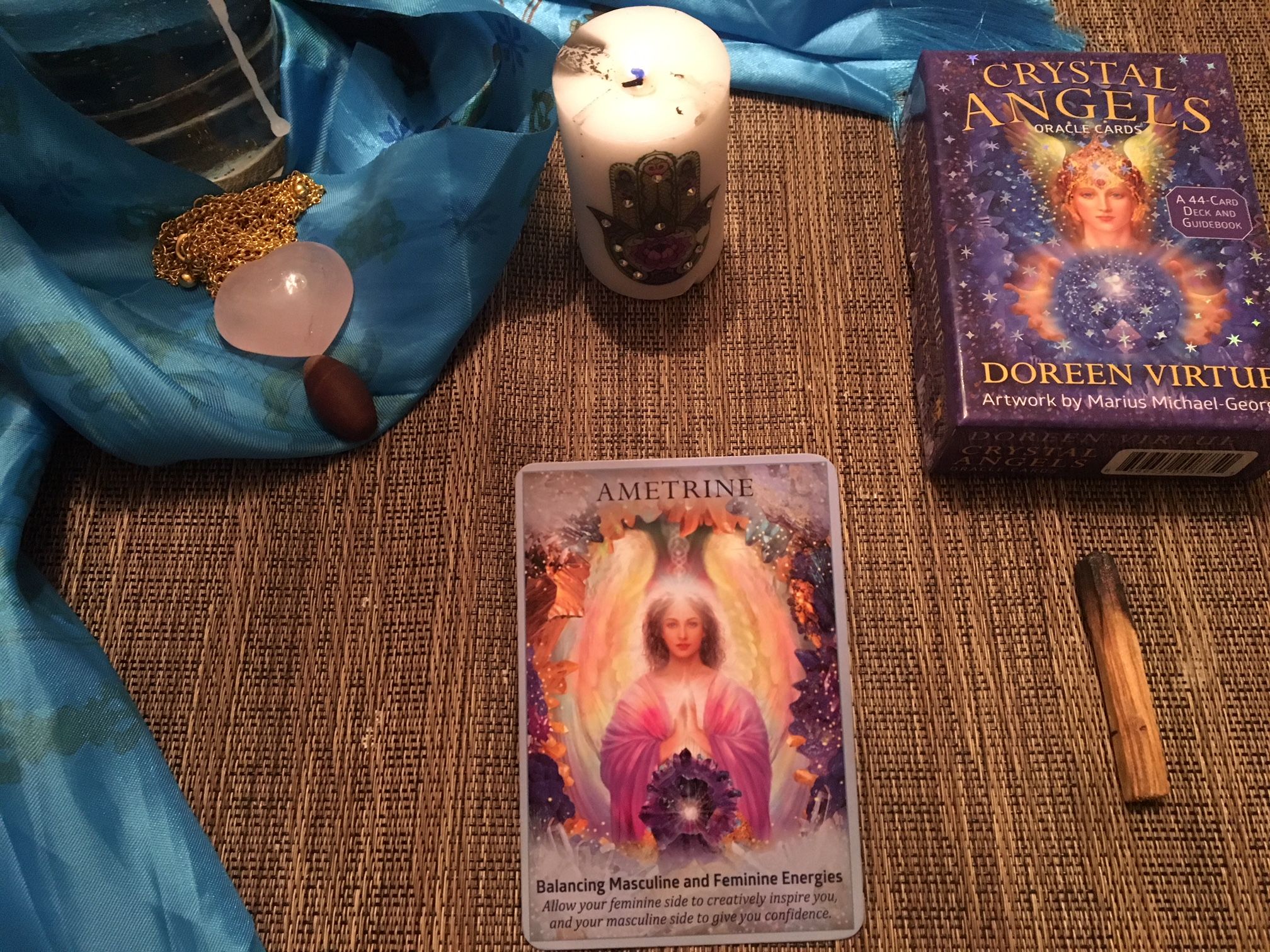 About AMETRINE this beautiful purplish stone has the sunset colors of gold peeking out from it, as it is a mixture of violet amethyst and yellow citrine. It's because of this dual nature that ametrine is considered such a wonderful stone for balancing your masculine and feminine​ sides.
Card Pulled from Crystal ANGELS oracle cards by Doreen Virtue
This one really resonated with me as spring is coming. I am getting ready to start my urban farm plot and I have been in the feminine​ all winter dreaming about what I'm going to grow and where I'm going to place everything. So the call for action and the masculine​ side is coming up for me. I feel the pull to spring​ clean, declutter, and start​ waking up from the dreamy phase of winter!
I welcome and rather enjoy your feedback. So don't be shy! Tell me what you think and what comes up for you with this card! Leaving you with blessing Steemfam!