The film distributors have confirmed today that the two screenings of the movie: PGS-Inutition Is Your Personal Guidance System not the Sunshine Coast. They screen on Tuesday 12 and Wednesday 13 June. Not only that, the other screening that I am not hosting but am helping promote is also confirmed. This screening is on Monday 11 June. The director and the producer are both attending all three screenings. What a fantastic week of having 300 people seeing this brilliant movie on intuition.
Intuition is an inner voice inside everyone of us. It guides us and the only thing we need to do is listen, trust and follow our intuition. If you do not listen you miss out and be warned that it can be at your peril! The one thing we humans need to do is to let go of fear and control to hear our intuition and to then follow it. It is definitely not easy; it takes practice and and perseverance. It is an important system inside us and it is in our interest and well being to use it. As Bill Bennett says:
Intuition is a functioning system designed to help protect us and guide us through life.
Leading experts in Spirituality and Religion differ with how they explain the source of intuition. It varies from our Higher Self, our Soul and our Angels. The one common factor is that it is inside us. Amazing isn't it that we have such a resource inside us. It is exhilarating to say the least! To me it is!
Caroline Myss is in PGS movie presents as a very straightforward kind of thinker and speaker. She is a medical intuitive, a spiritualist and a mysticist. Caroline is also an author with 5 New York Times best sellers. One notable one is called The Anatomy of the Spirit It is book worth reading. Caroline believes what I do - knowledge is power.
This is a quote from Caroline in PGS THE MOVIE.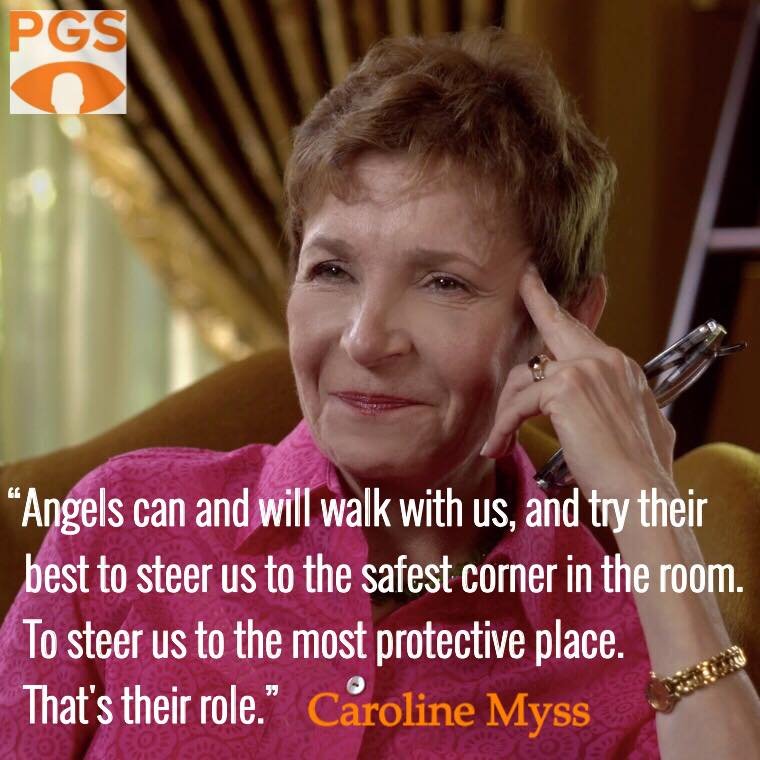 I am reading The Anatomy of the Spirit and love it.
---
Cheers
Angie
Enjoy reading my post. Feel free to upvote and resteem
---