Off traveling the world, or just extremely last? Either way, I'm back...I guess lol
---
Random Thoughts Coming In Hot!
I honestly didn't think it's been three weeks since my last post, but here we are. To be honest, I've been experiencing a real disconnect from this community for a while because I realized everything wasn't what it seemed. Of course I'll always have the friendships I've developed over the last year, but everything else just seems so fake.
It seems like less of a community and more like a game where everyone see's who can finesse the system the most. I can't say that I 100% believe in the long term viability of Steemit because we seem to have delved to deep in the abyss of delegations and vote bots.
I am not by know means innocent and have taken advantage of what voting bots have to offer because it's a good alternative for obtaining the full value of our earned Steem and SBD. Games are meant to be played, but I can't justify spending so much of my precious time and energy chasing empty goals like becoming a dolphin anymore.
I love the thought of chasing financial freedom and will continue to walk that path, but I found that the best way to live my life is through balance and discipline. In two months I will begin my journey to becoming the bad ass dentist I've always dreamt of becoming and look forward to documenting my journey, but I won't be doing it to chase becoming rich. I honestly just want to share my story and hopefully inspire others to follow their dreams!
I've definitely been all over the place with this post, but it's my first one in a while, so give me some leeway. The more I type to more I remember how fun it was to blog on Steemit, which is making me think that this place isn't that bad after all. Maybe it was something deeper that made me fall off, rather than some underlying flaw of the platform. Eh, that's a question for next month I suppose lol.
Until next time, this has been a message from your friendly neighborhood #spiderblogger!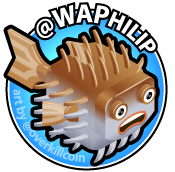 ---