Saludos queridos Steemians, después de 3 meses me reporto nuevamente por acá. Me siento tentada a hacer nuevamente un #Introduceyourself para así desempolvar mi blog y quitar la telaraña de las mentes que meses atrás me acompañaron y a quienes yo acompañe en sus blogs publicación tras publicación.
A ustedes nuevamente me presento, por aquí Zuni Solorzano de nuevo.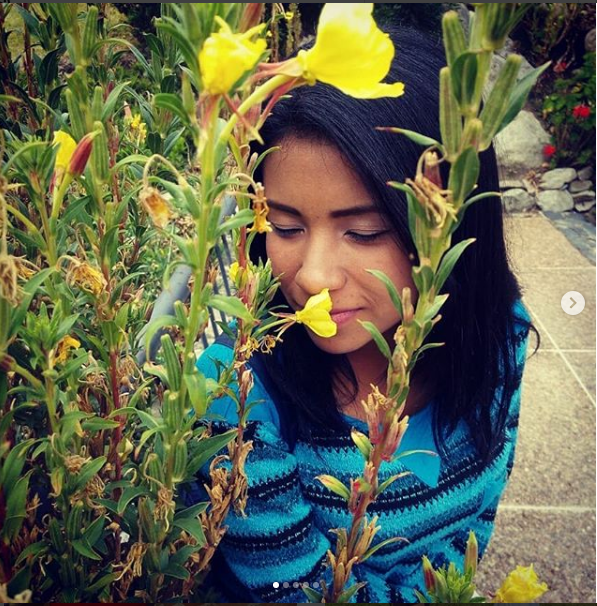 24 año de edad
Casada
Aún sin hijos

Bioanalista de profesión, por elección y porque de algo tengo que vivir 😆
Cristiana y fiel creyente. Veo la gracia de Dios en todo.

Escritora Amateur (muy amateur) escribo para desahogarme, lo hago porque me siento mejor expresándome a través de un teclado o plasmando mis sentimientos, opiniones o reflexiones en un papel. Tal vez de mi boca no siempre salgan las palabras mas indicadas para expresarme pero cuando se escribe siempre existe la oportunidad de elegir minuciosamente las palabras.

Basado en el punto anterior pueden concluir que soy muy mala en la oratoria, la menos indicada para hablar en publico, en ocasiones me asustaba abrir el micro en los podcast de mosqueteros.
Lectora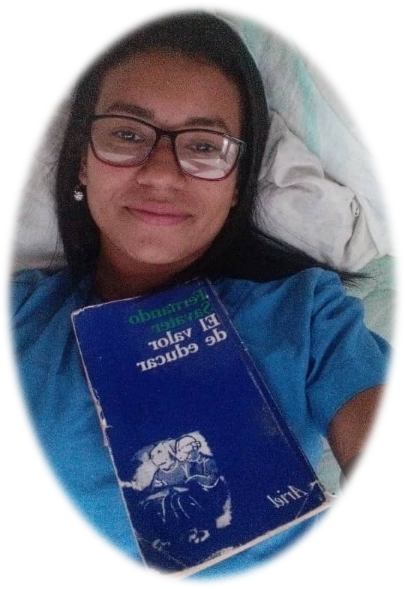 Básicamente de todo lo que me inquiete. La Biblia, mi manual de vida; reflexiono y tomo decisiones a través de ella, sencillamente estaría perdida sin tan excepcional libro.

En cuanto a la lectura de un genero definido, no tengo. Soy un poco polifacética en ello...
Entre las novelas románticas (Aff de mis favoritas) me he leído unas dos de Marc Levy, Una trilogía de Sara Lark de allí salté al extremo de la fantasía con la saga completa de Harry Potter y a las sagas le añadí las Crónicas de Narnia. Me he paseado por las lineas de Gabriel García Marquez en 100 años de Soledad, he estado al punto de la desperación con los thriller de Robin Cook y he quedado con la piel erizada leyendo los cuentos de Horacio Quiroga (tan inusual ese Uruguayo).
Pero en definitiva mi favorito siempre será el Principito de Antoine de Saint Exupery 😍 amo ese libro con locura desde que tenía 8 años Aquí pueden ver un post que preparé acerca de ese libro y con el cual gané un concurso de nuestra amiga @blablajam hace varios meses atrás.
¿Y que hago cuando no estoy trabajando?
Dormir, porque mi trabajo me hace desvelarme demasiado 😴
Comer, porque soy una chica pobre que come como chica gorda.
Ver series. Me tienen atrapada Stranger Things (no puedo esperar por la tercera temporada y How to get away with murder (esta quinta temporada esta buenísima ¿Quién será Gabriel Maddox?)
Estudiar teología online en el instituto bíblico Hagios. El hecho de como decidí emprender esta carrera es toda una historia, la atesoro como uno de los mayores capítulos de fe en mi vida, me siento inmensamente feliz de ser un teólogo en formación.
Pensar como hacer que funcione una pequeña organización que manejo junto a mi esposo llamada "Ministerio Fung - Formando una nueva generación"
De Fung les hablaré más adelante pero por ahora les adelanto que es una iniciativa cristiana dedicada a la enseñanza de valores, enfocada en la niñez y adolescencia en nuestra Venezuela. Comenzamos trabajando en un pequeño núcleo en Valencia hace dos años y hoy podemos decir que la iniciativa se ha extendido a Puerto Ordaz, definitivamente Dios ha sido bueno.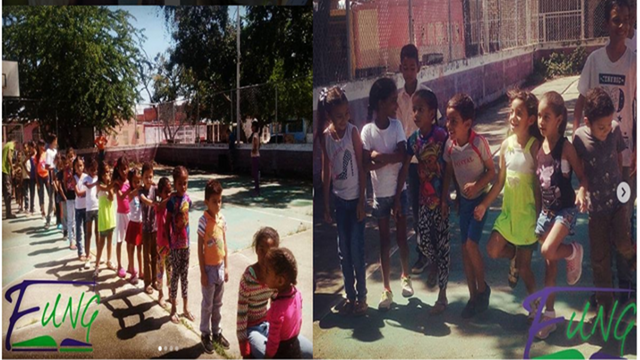 ¿Qué encuentran en mi blog?

Tal y como lo dice mi banner soy una mezcla entre reflexiones bíblicas, poesías y relatos. Todo depende de mi estado de animo, de mi grado de melancolía y de las cosas que me estén sucediendo. Mi inspiración al escribir son mis vivencias, mi día a día. En cada reto de fe que enfrento hay una historia que merece ser compartida y como todo escritor por muy amateur que sea, deseo que cada una de esas vivencias que comparto sean leídas.
Le escribo al amor, a mi esposo, a nuestra relación. Como le escribí una vez...
Eres el numen, de mis creaciones
De mis pasiones e ilusiones...
Post que pueden leer para conocerme mejor...

1. De vuelta al ruedo. Por varios meses viví basicamente de forma freelance a través de steemit (sí señores, hubo una epoca dorada en la cual eso se podía hacer) en este post cuento mi experiencia al retomar mi carrera, soy yo "De vuelta al ruedo".
2. ...NO me voy de Venezuela. Lo curioso es que meses antes de este post había publicado uno donde decía que me iba 😂 tremenda paradoja, pero lo importante es que No me fui y que a pesar de todo estoy sumamente feliz en el lugar donde me encuentro en este momento. Agradecida con Dios y con la vida por todo lo que me ha dado aún en medio de los tiempos más difíciles de nuestra nación.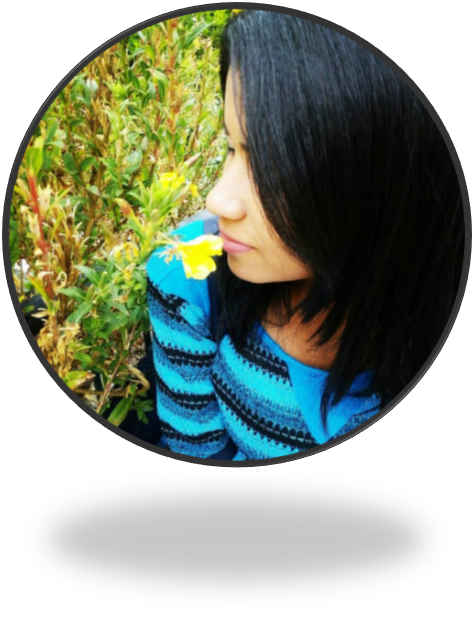 🌷
🌷
🌷
🌷

Y con esta fotito oliendo otra florecita me despido (en realidad no olía a nada pero yo quería sentirme diva 😂) Espero no se hayan aburrido leyendo mi post y lograr ponerme al día leyendo sus publicaciones. Siéntanse en la libertad de dejarme los links de sus publicaciones en la caja de comentarios.

Mi Instragram
Mi Facebook
Siganme en Fung