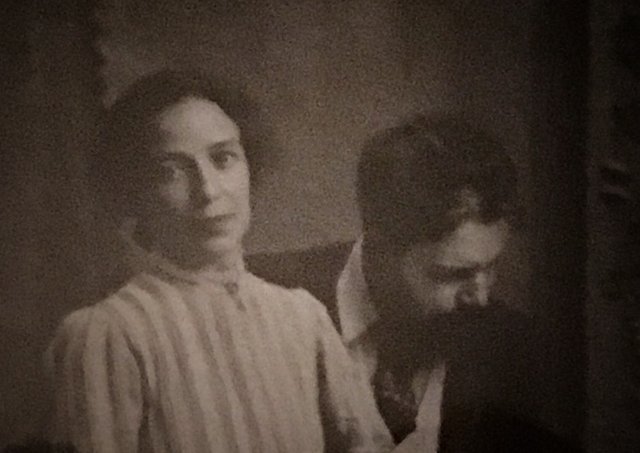 He visto muchas veces a esta mujer en los cuadros de Joaquín Sorolla. Unas veces de blanco paseando con su pamela junto al mar y otras posando para su marido.
Clotilde fue la esposa de Sorolla, del genial pintor valenciano. Sin duda, gran parte de su éxito se debió a ella. Pero fue tan discreta, vivió tan en segundo plano que se convirtió en invisible. Clotilde fue la clásica mujer que el inmenso resplandor de su marido hizo de ella una sombra.
Hace poco, he tenido ocasión de disfrutar en Madrid de dos exposiciones sobre Sorolla y en los cuadros vi a Clotilde. Por eso, aprovechando las fotos que hice, quiero destinar esta publicación a darle luz a esta mujer heroica. He investigado sobre ella y aquí os lo cuento:
Se llamaba Clotilde García Castillo. Fue hija de un afamado fotógrafo de la época: Antonio García un retratista muy reconocido. Joaquín, siendo muy joven y estudiante de Bellas Artes, trabajó en el estudio de su futuro suegro dando color a las fotografías y así se conocieron.
Se casaron cuando Clotilde contaba con 23 años y tuvieron tres hijos.
Clotilde García fue absolutamente todo para Joaquín Sorolla.
Dicen que "detrás de cada hombre importante hay una mujer inteligente". Clotilde fue dotada de una gran sabiduría, sin duda. A parte de ser muy lista y maternal tuvo que ser culta.
También, a pesar de madre, nunca perdió su papel de musa. En estos cuadros, me llama poderosamente la atención su figura, su estrechísima cintura de avispa.
Hay cuadros que a mi me impactaron especialmente y uno de ellos es el cuadro donde aparece Clotilde en la cama, tapada hasta el cuello, junto a su hija menor recién nacida. El cuadro no puede ser mas tierno... refleja el carácter familiar de Joaquin Sorolla el cual careció del cariño de sus padres, al quedar huérfano de niño.
Sorolla también pinta a Clotilde en la playa, en el hogar, cosiendo, leyendo, cuidando de los hijos.
El pintor la dejó hacer, cómo tantas esposas de artistas que cuidan de su genial marido. Se sacrificó por él sin importarle su propia persona y quedó oculta en el anonimato.
También fue su amante y Joaquin lo dejó reflejado en muchas de sus cartas dirigidas a ella. "Eres mi carne, mi vida y mi cerebro" le escribío. También dijo de ella que era su ministro de Hacienda. Se enviaron muchos correos ya que durante largas temporadas, debieron de vivir separados. Por ello tuvieron una extensa relación manuscrita y en esas cartas se declararon un amor incondicional.
Fue su enfermera durante los años posteriores al ictus y lo sobrevivió 6 años.
Fue su albacea guardando celosamente todos los documentos de su vida en común: fotos, cartas, cuentas, ventas, etc...
Todos estamos en deuda con ella porque sin Clotilde, hoy en día, no conoceríamos a Sorolla.
Fue generosa y donó todos sus bienes al Estado Español, para la creación de un museo en la casa donde residieron. El Museo Sorolla es una visita imprescindible si venís a Madrid y os lo recomiendo.
Traer a Clotilde a la luz, lo justifico para dar un merecido reconocimiento a una mujer que sacrificó su vida por el triunfo de un gran artista.

I have seen this woman many times in the paintings of Joaquín Sorolla. Sometimes white strolling with her pamela by the sea and others posing for her husband.
Clotilde was the wife of Sorolla, the great Valencian painter. Undoubtedly, a great part of her success must have been for her, but she was so discreet, she lived so in the background that she became invisible. Clotilde was the classic woman whose immense shining of her husband made her a shadow.
For that reason, this publication I want to destine to give light to this heroic woman. I have researched about it and here I tell you:
Her name was Clotilde García Castillo. She was the daughter of a great photographer: Antonio García, who was a well-known portrait photographer in his time. Joaquin, very young and a student of Fine Arts, worked in the studio of his future father-in-law, giving color to his photographs and thus they met.
They got married when Clotilde was 23 years old and they had three children. It was everything for Sorolla. Although mother never lost her role as muse.
They say that "behind every important man there is an intelligent woman". Clotilde was endowed with great wisdom, no doubt. Besides being very clever and motherly she had to be cultured.
There are paintings that strike me especially and one of them is the painting where Clotilde appears in the white bed together with her newborn daughter. It can not be more tender ...
Joaquin Sorolla was a very familiar person since he lacked the affection of his parents when he was orphaned as a child.
Sorolla also paints Clotilde on the beach, at home, sewing, reading, taking care of the children.
Clotilde was absolutely everything for Sorolla.
He let him do, how many artists' women who take care of the genius so that he could shine as much as possible without caring about his own person and remaining anonymous.
His figure, his very narrow wasp waist, caught my attention.
He was also his lover and Joaquin left it reflected in many of his letters addressed to her. "You are my flesh, my life and my brain," he wrote. He also said that she was his finance minister. Many emails were sent because during long
seasons, they must have lived separately. For that reason they had an extensive handwritten relationship and in those letters they declared unconditional love.
He was his nurse during the years after the stroke and he survived 6 years.
He was his executor jealously guarding all the documents of their life in common: photos, letters, accounts, sales, etc ...
We are all in debt to her, because without Clotilde, today, we would not know Sorolla.
She was generous and donated all her goods to the Spanish State, for the creation of a museum in the house where they lived. By the way, the Sorolla Museum is an essential visit if you come to Madrid.
Bring Clotilde to light, I justify it to give a deserved recognition to a woman who sacrificed her life for the triumph of a great artist.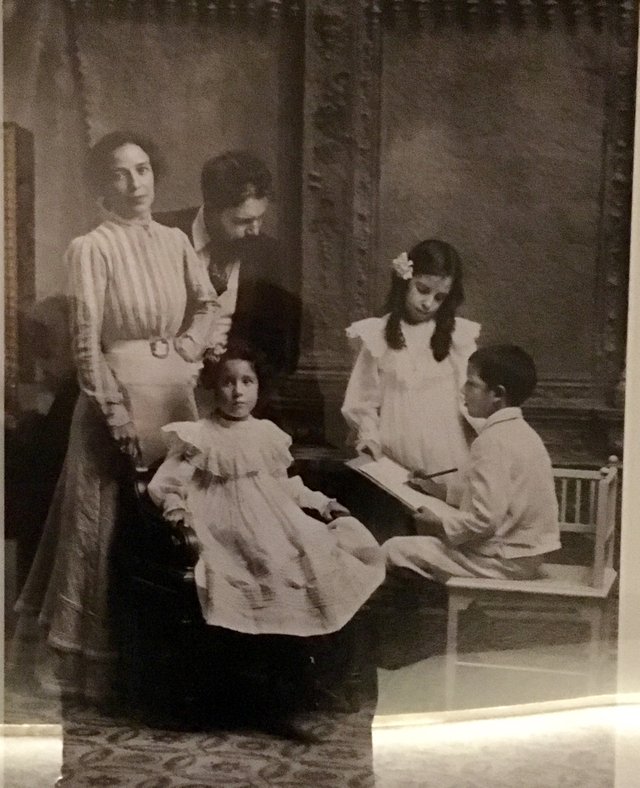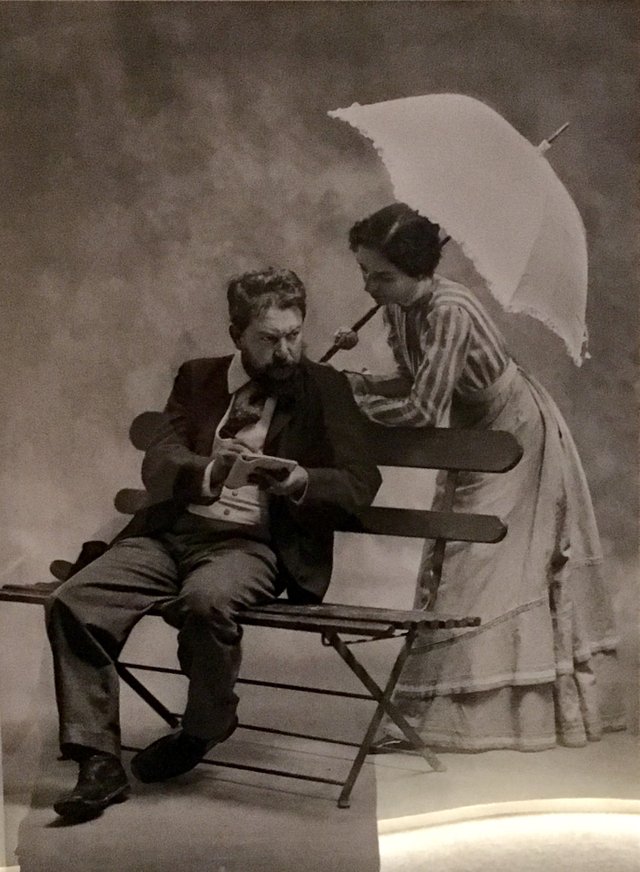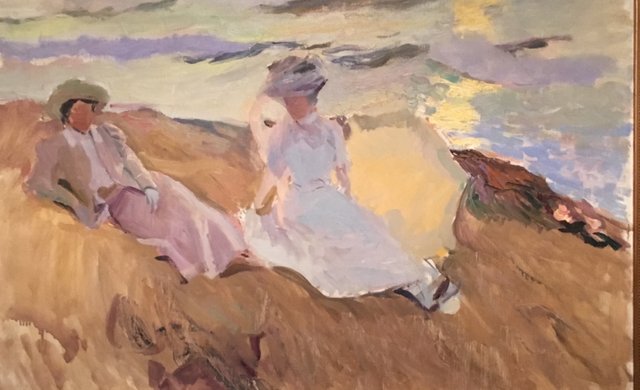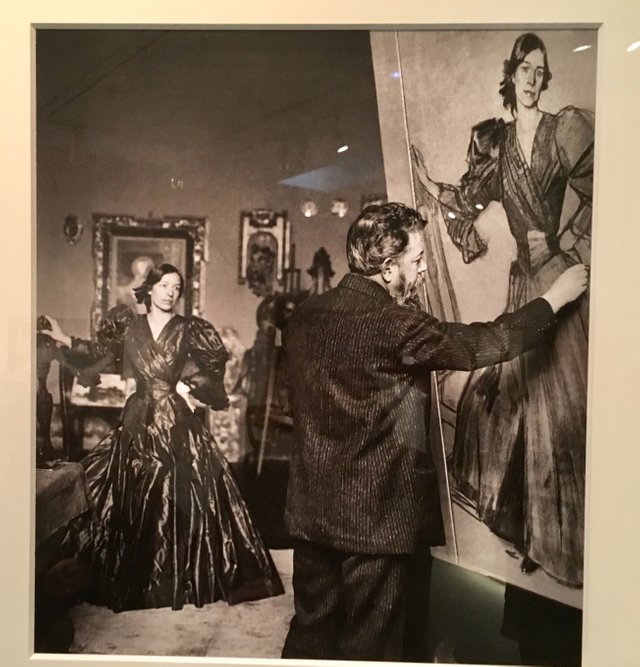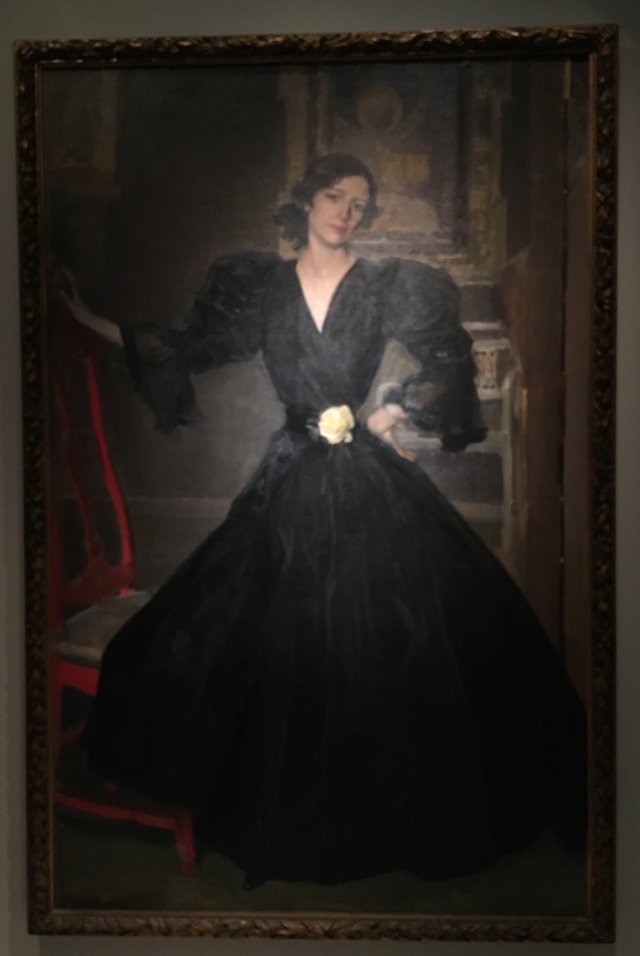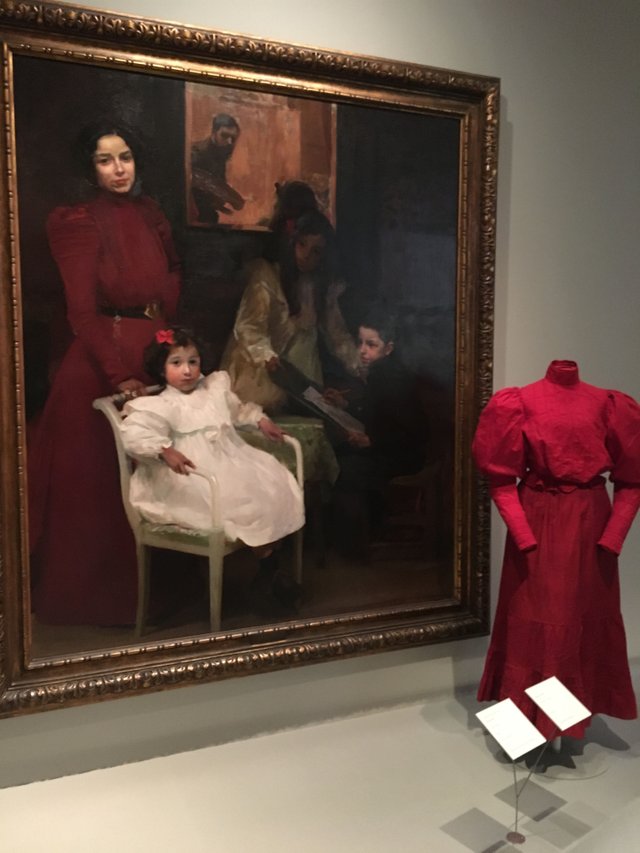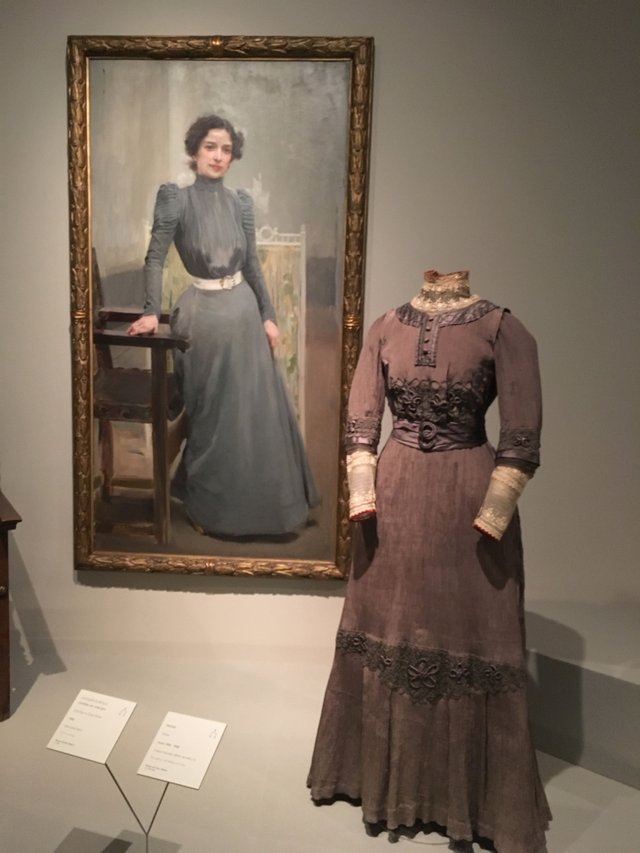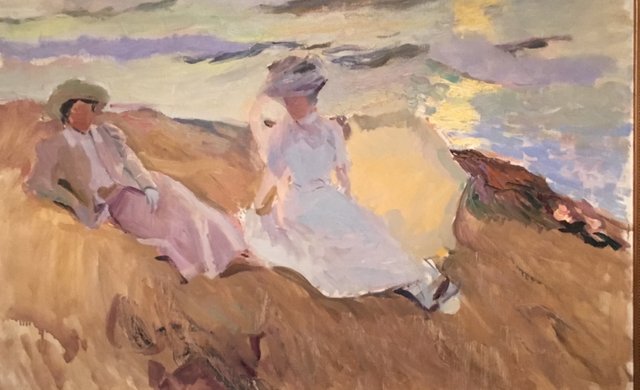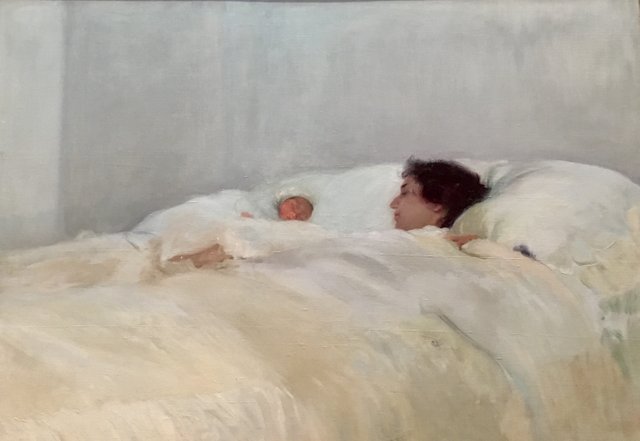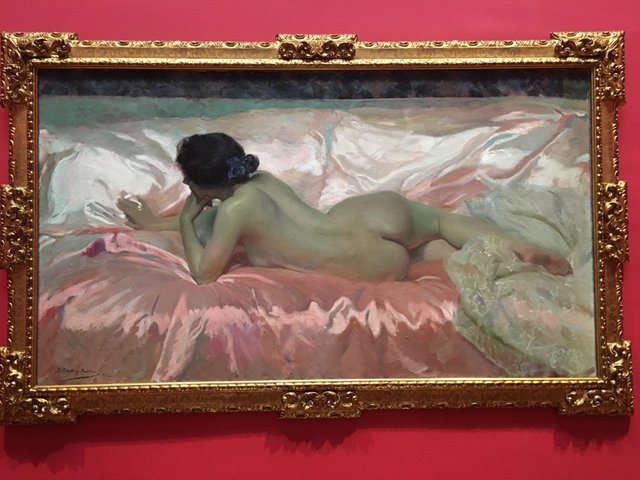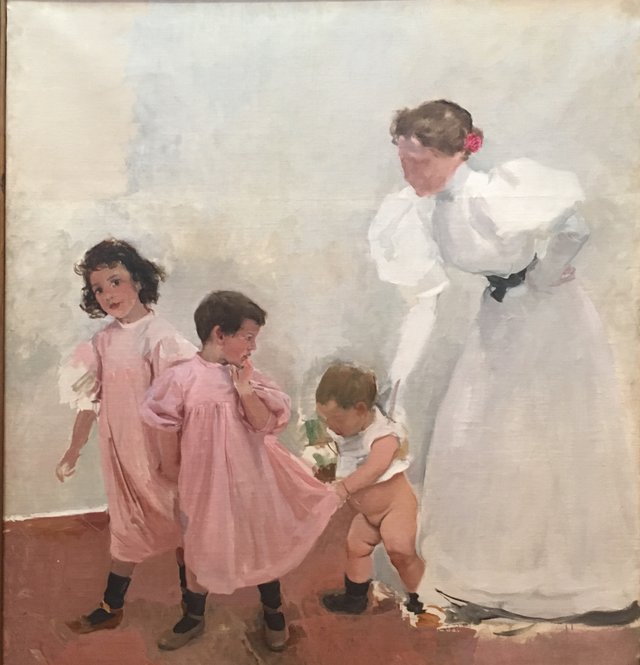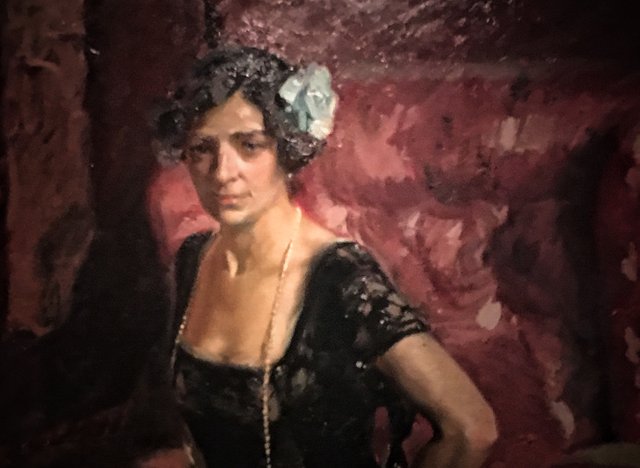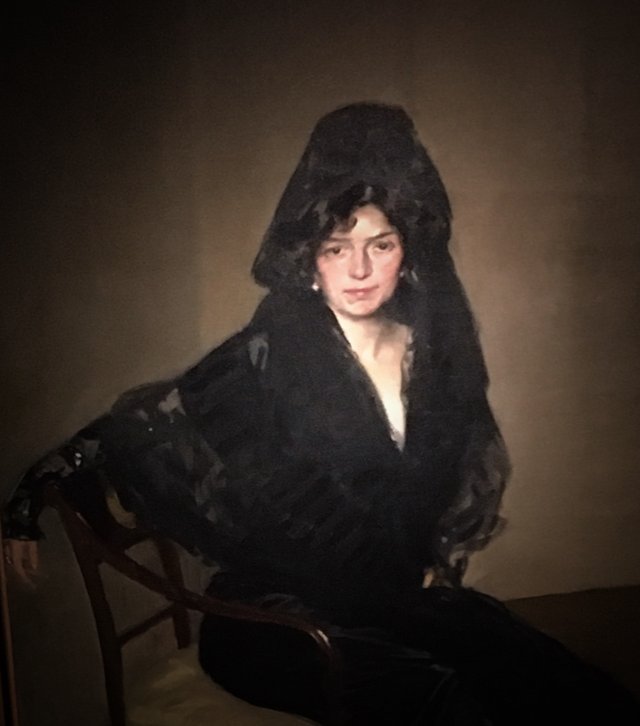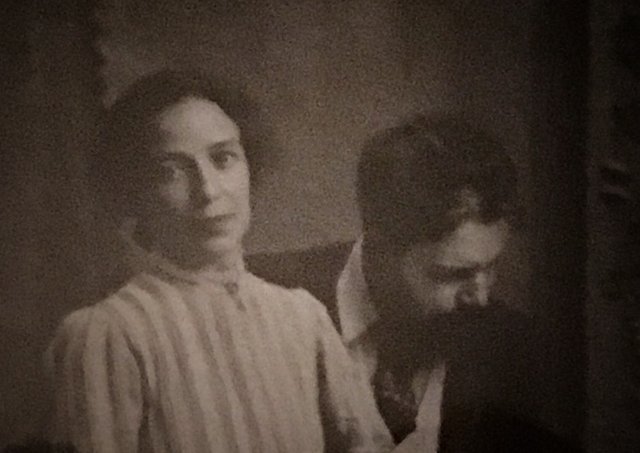 Bibliografía:
https://www.elespanol.com/cultura/arte/20170407/206729844_0.amp.html
http://aliciaporamoralarte.blogspot.com.es/2012/05/clotilde-y-sorolla.html?m=jpeg)
Espero, sinceramente, que te haya gustado esta publicación. La he escrito con ilusión recordando el viaje. Mi intención ha sido que me acompañaras, proporcionándote información pero sin resultar aburrido. Espero contar contigo en otras experiencias.
I sincerely hope that you liked this publication. I wrote it with enthusiasm remembering the trip. My intention has been to accompany me, providing information but without being boring. I hope to count on you in other experiences.


Todas las fotos son mías y originales. Las hice con mi iPhone 6. Así mismo, soy el autor de los dibujos separadores.
¡Espero tus comentarios!
All the photos are original and mine. I made with my iPhone 6. Also, I am the author of the separator drawings.
I await your comments!
VÓTAME Y TE VOTARÉ
Si me votas, buscaré tus post y los votaré. Me gusta ser agradecido.
¡Compruébalo!
VOTE ME AND I WILL VOTE YOU
If you vote for me, I'll find your post and vote for them. I like to be grateful.
Check it!
¡Buen Camino!