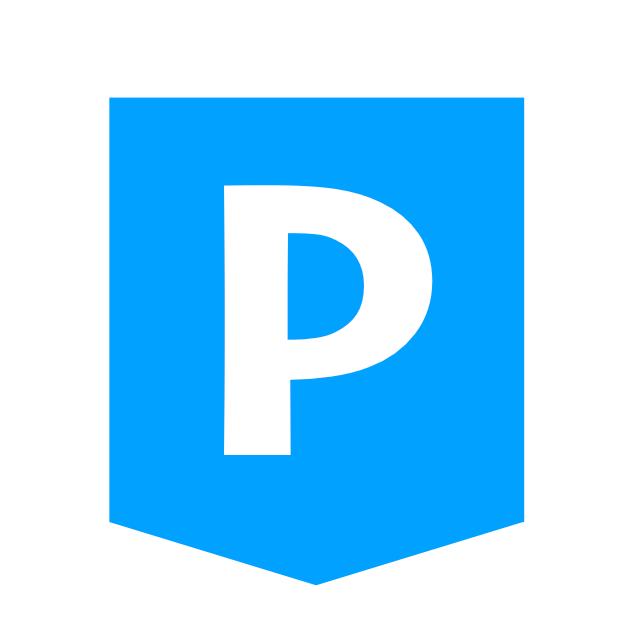 Fuente de Imagen
---
Información para la Comunidad Hispana.
---
Me encontré con el post de @biophil , me pareció demasiado interesante su trabajo, entonces decidí compartir esta noticia con mis seguidores/lectores, **Philip Brown** es un desarrollador de Software, él diseñó / implementó un sub-token basado en la cadena de bloques de STEEM, con un protocolo propio, diseñado para operar en la cadena de bloque de STEEM e interactuar con sus usuarios a través de un simple conjunto de comandos, estos comandos pueden ser utilizados desde distintas interfaces habilitadas para STEEM, como son steemit.com o busy.org, etc.
---
---
---
El POCKET, o Prueba de Concepto Token Electrónico del inglés > [Proof Of Concept Electronic Token (the K is silent) ], es un sub-token diseñado para operar en la Blockchain de STEEM, al decir 'sub-token' lo que se trata de explicar es que esta siendo ejecutado gracias a un protocolo Pocket Protocol sobre la BlockChain de STEEM, podriamos llamarlo una token / moneda mas si quieren, pero aun no esta siendo comercializada en ninguna casa de cambios o exchange, pero esto dependeria del valor que le da el mercado de acuerdo a sus funciones y utilidades.
---
---
¿Cómo puedo obtener las fichas POCKET?
Los Token, de POCKET puede obtenerse actualmente solo por medio de la red STEEM , para obtener estas fichas es necesario ir al perfil de @biophil, y buscar el post " Pocket Genesis Post: Resteem this to get your free POCKET Tokens! ", darle re-steem a ese post y luego comentar confirm (con minúsculas,sin ninguna otra palabra mas, asi de simple) el bot @pocket-a se encargará de verificar y responder a tu comentario de acuerdo a los pasos anteriores...
Dejando una respuesta similar a esta: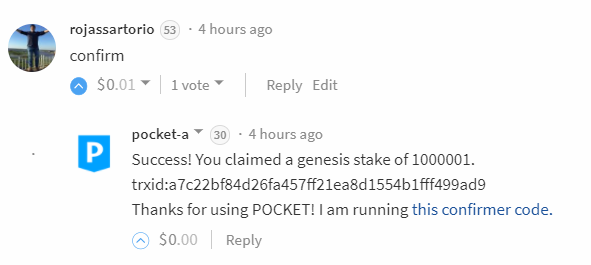 ---
---
Mi opinión personal sobre esta iniciativa.
La red STEEM, no solo es una plataforma para utilizar como 'Red Social' es una plataforma con una gigantesca base de datos distribuida y con las API de desarrollo que tiene se pueden desarrollar aplicaciones que funcionen encima de esta tecnología para mejorar y optimizar muchas funciones, además se pueden crear nuevos conceptos como lo hizo este señor @biophil, en mi personal y humilde opinión este proyecto se merece todo el apoyo posible y de gratitud la introducción del Token POCKET a alguna exchange para darle valor y poder mover en el mercado como cualquier otro token.
---
---
¿Enlaces a los post relacionados a esta noticia?
---
Y por último el post que debes re-stemear y luego comentar para obtener las fichas de POCKET, es super sencillo e interesante.
---
---
---
Gracias por leer y no olvides comentar.
Firmado por: