Creating music for 2D Animation – Flat Desing - Arigato Studio #MusicMonday
In Arigato Studio we have a tradition where we pay tribute to venezuelan musicians who are putting the name of the country high. Using the Tag #MusicMonday, we realize a little video where we show an artist performing an emblematic song of his musical career and we post it in our Instagram account.
These videos are made in "Flat Design", a technique that uses geometric shapes to create characters, objects and stages whom will be animated; but before this process, the artist needs the soundtrack to made the animation in sync between boths. In the music and sound desing department, we take care of that. Although my instrument skill is limited for keyboards, we have been able to simulate other instruments with a specialized software and a midi controller.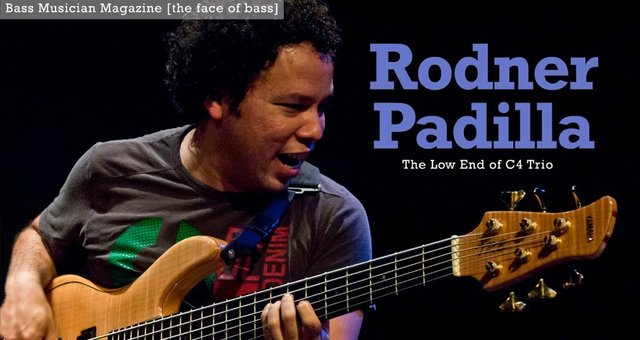 The hardest production that we were the Rodner Padilla, a virtuoso bassist recognized to play Venezuelan music with C4 Trio. To convert his performance of "Joropo" in an electric bass to a keyboard perform was so hard, but after a long practice (and a little of midi edition) we reached what we wanted to show.
Among the honored artists on our list are: Gerry Weil, Brito Chicken, Chipi Chacon, Linda and Andres Briceño, The Invisible Friends, C4 Trio, Billos, Euro Zambrano, and more. The nicest part of this work is the artist's warm responses. Sometimes they share us on them social networks. Every time that happens, we feel full of joy, and on my own, it is a real pleasure to pay tribute to the musicians who inspire me every day and make me feel proud of being Venezuelan.

El artista gráfico que se ha encargado de hacer todas las ilustraciones y animaciones de nuestros #MusicMonday es un gran amigo mío llamado. Él debe llevarse la mayor parte del crédito y los elogios, porque de verdad que el trabajo que hace es increíble.
The graphic artist who has taken care about all the ilustrations and animations of our #MusicMonday is a big friend of mine, his name is Quenvy Malavé he must has to take the most part of the credits because his work is really good.

I`ll leave you a sample of our work, with the song "Cerro El Ávila" of the pianist and composer Ilan Chester, because of his victory in the 2017 Grammy Awards. If you want to watch more of this project, you can check out Arigato Studio Instagram and in the tag #MusicMonday.
P.S. I am starting with the English, sorry for the mistakes.