CARICATURA, TÉCNICA SIMPLE PARA EFECTO DE TEXTURA / CARICATURE, SIMPLE FOR TECHNIQUE TEXTURE EFFECT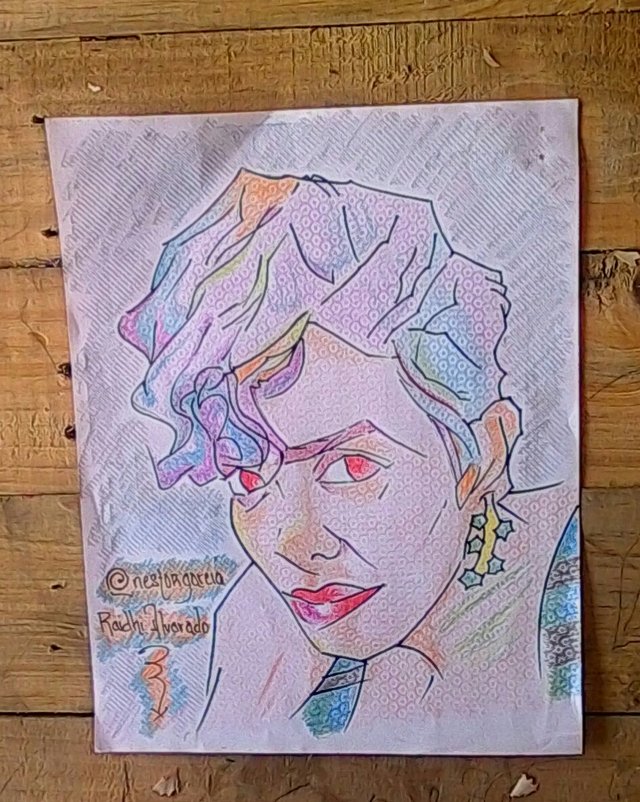 Hoy me anime a crear algo caricaturesco y lleno de color como me gusta
Today we dare to do something cartoonish and full of color as I like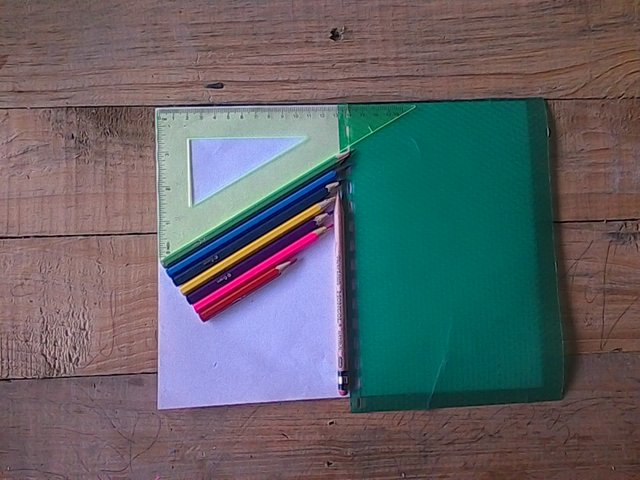 MATERIALES:
Papel tipo carta reciclable.
Colores.
Papel para encuadernación con textura.
Marcador negro SHARPIE
MATERIALS:
Recyclable letter paper.
Colors.
Textured binding paper.
SHARPIE black marker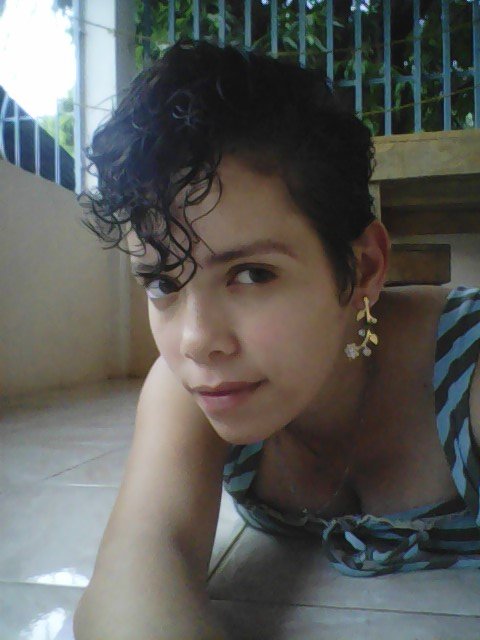 Tomamos esta imagen y hacemos el boceto
We take this picture and make the sketch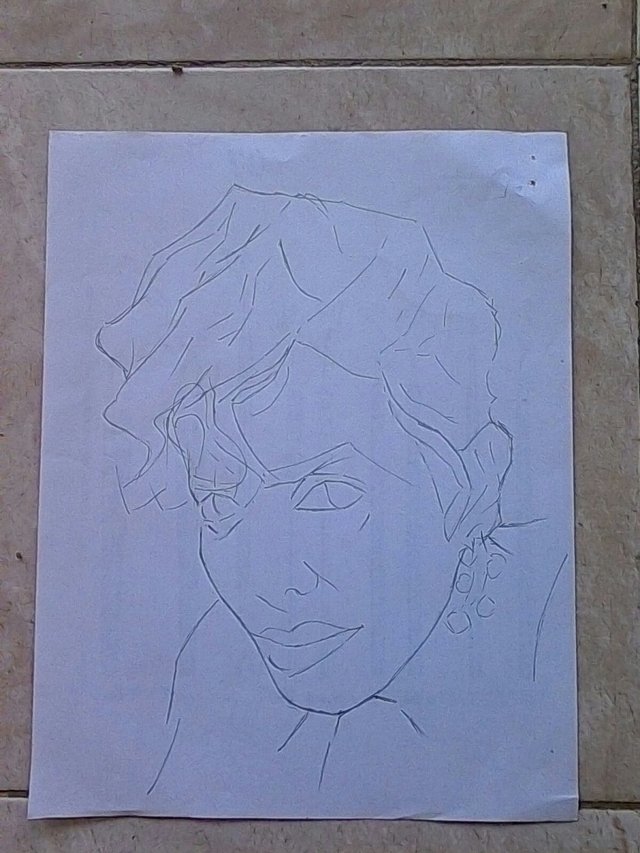 Usaré una simple técnica para darle un efecto a la imagen usando el papel para encuadernar con textura en el reverso del dibujo
I will use a simple technique to give an effect to the image using textured binding paper on the back of the drawing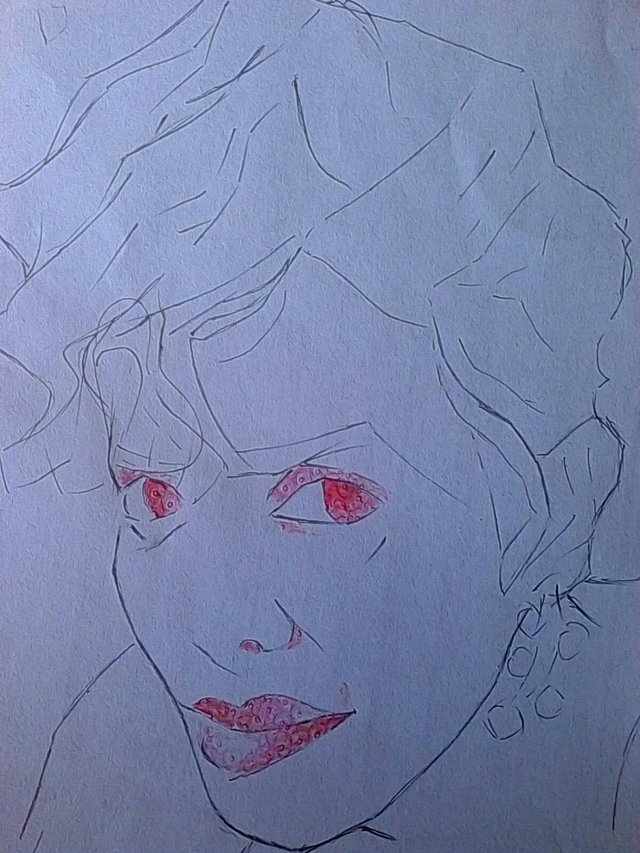 Yo la usaré para todo el dibujo, de manera que se visualice muy bien el efecto
will use it for the whole drawing, so that the effect is very well visualized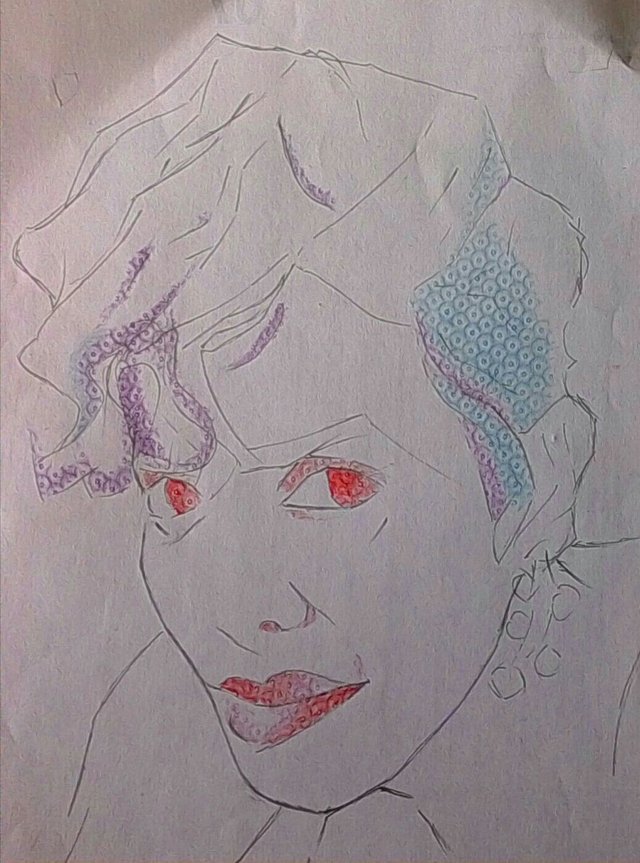 Pero podemos alternarlo solo a ciertas zonas
But we can alternate it only to certain areas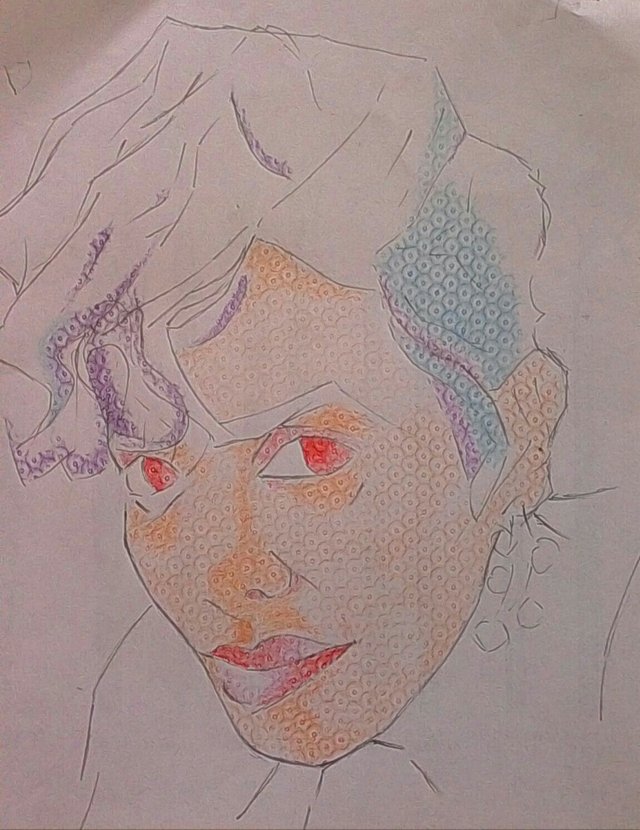 Es muy simple, y le da mucha personalidad a tus dibujos
It's very simple, and it gives a lot of personality to your drawings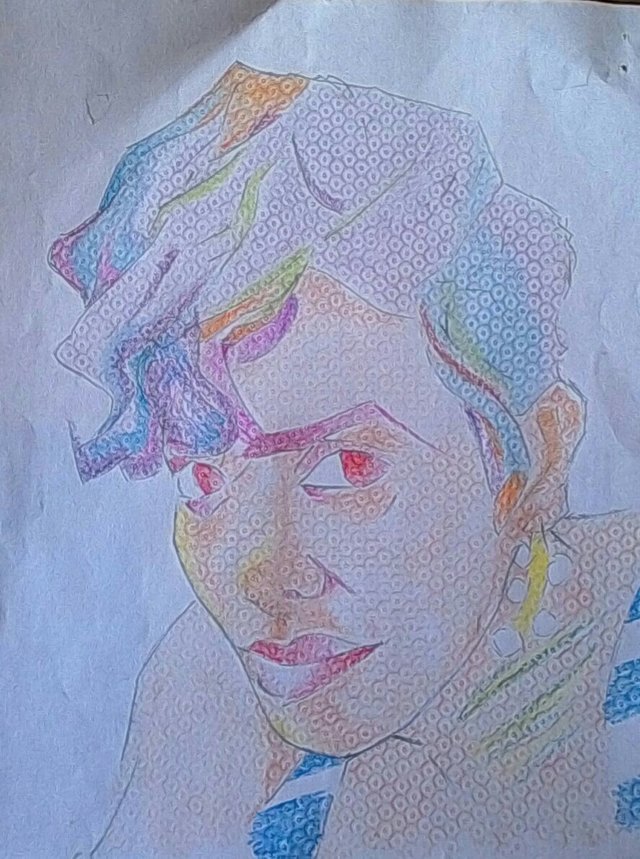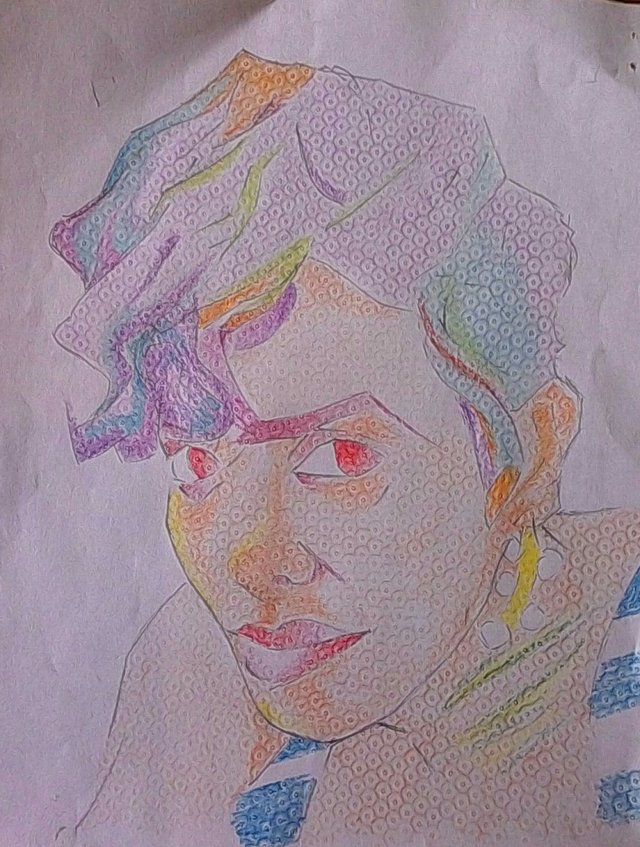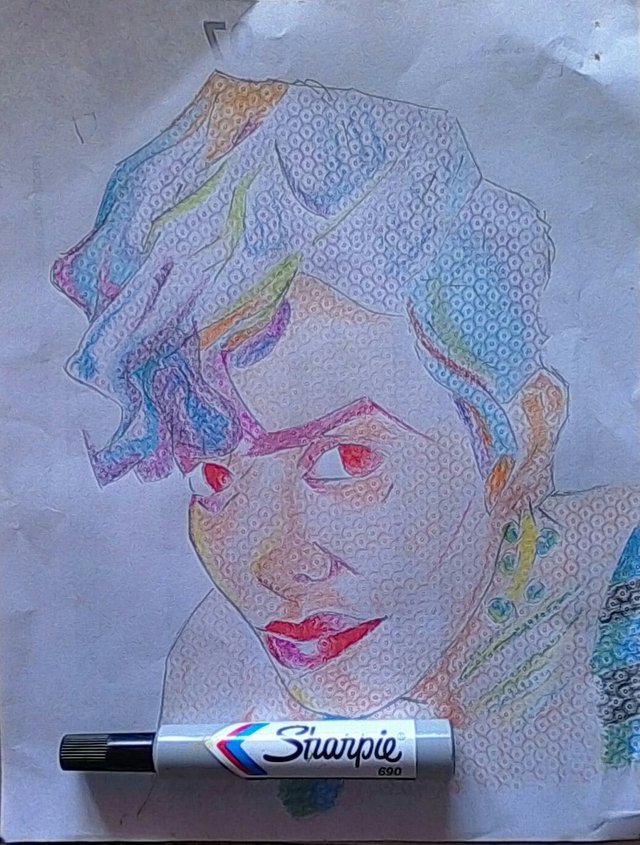 Para darle el toque de caricatura le haré unas líneas con un marcador negro
To give it the touch of cartoon I will make some lines with a black marker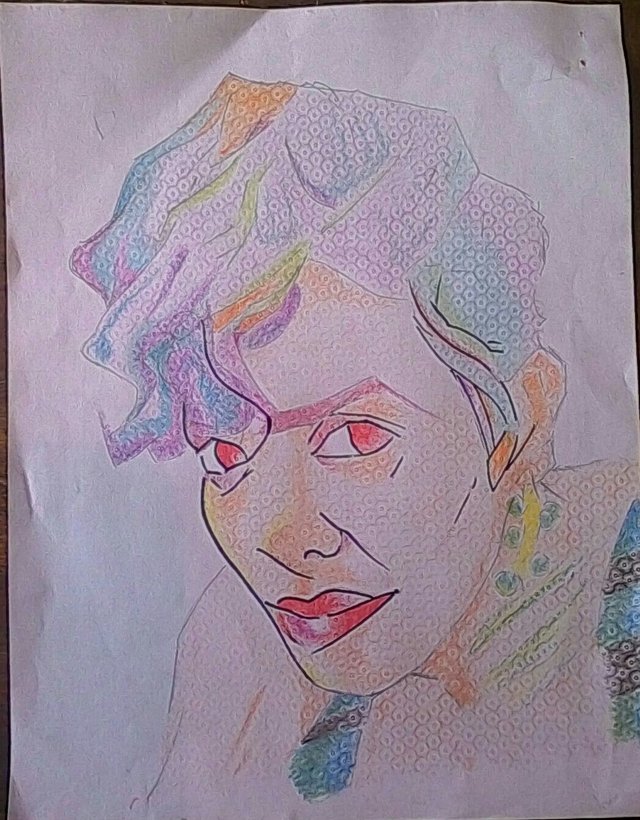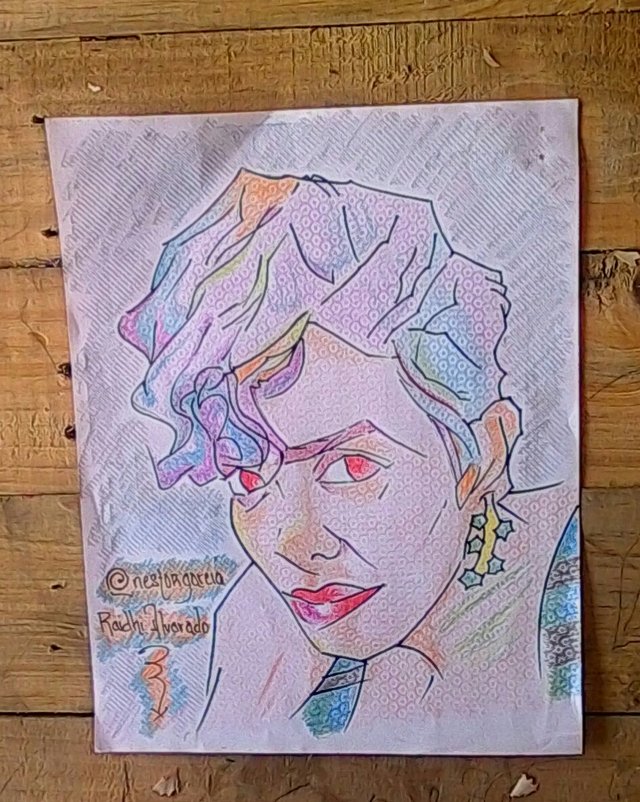 Y es todo, ¿simple cierto?
And it's all, simple right?
Elaboración y fotos:Raidhi Alvarado / @nestorgarcia
Preparation and photos: Raidhi Alvarado / @nestorgarcia
GRACIAS POR VISITAR Y APOYAR
THANK YOU FOR VISITING AND SUPPORTING