Nahu Padilla - Nahu Padilla - Edge to Nowhere (Álbum completo)



PukuSaludos para todos y todas.
En esta ocasión les presento mi nuevo álbum completo de música original: Puku goes to Experimental
Esta canción es de género rockandroll y blues con fusiones latinas y rock experimental e instrumental.
PukuGreetings to all.
This time I will show you my new album with my originals songs titled: Puku goes to Experimental
I record this album with an experimental sound. Instrumental fusion latin with rock, blues & experimental genre.
A continuación el primer tema del disco:
Nahu Padilla - Nahu Padilla - Puku goes Experimental - Latino y Macabro (Track 01):
Nahu Padilla:
@nahupuku
Guitarras, Secuencias & PukuDrumz (PukuInstrumento)
Grabado en / Recording in:
Caracas, Venezuela.
Agosto, 2019.
Para oir el album completo del Puku goes to Experimental, aquí:



https://www.youtube.com/playlist?list=PLukbPhsUZFUZ2c-QCQy8Gn3p8cO9v3Smp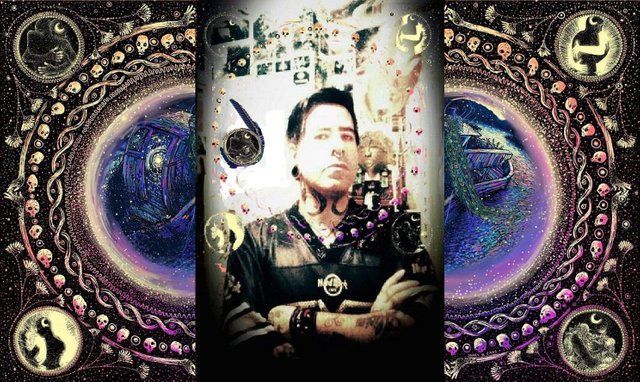 Pukuinstrumento:
Percusiones creadas por @nahupuku para generar sonoridades de batería y tambor: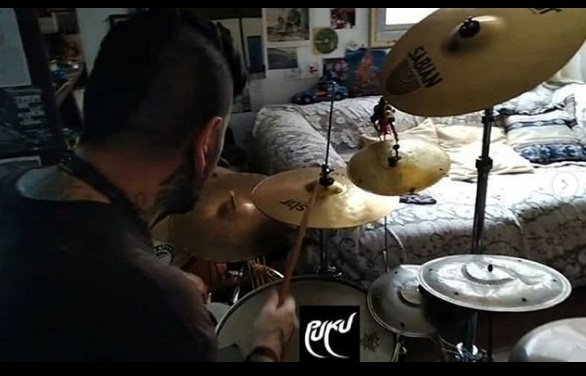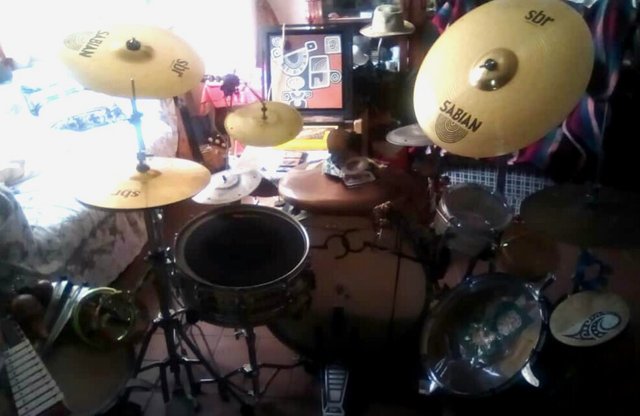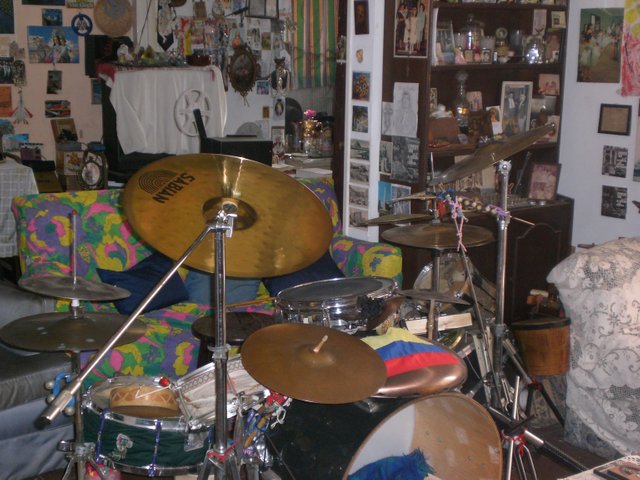 Proceso de Grabación:



Me grabé tocando la guitarra y la batería de mi PukuInstrumento, luego las voces y secuencias. La mezcla de vídeos añadí en post-producción y utilizando el efecto de pantalla dividida.
Al final rendericé el vídeo y lo subí a mi canal de Youtube
Puku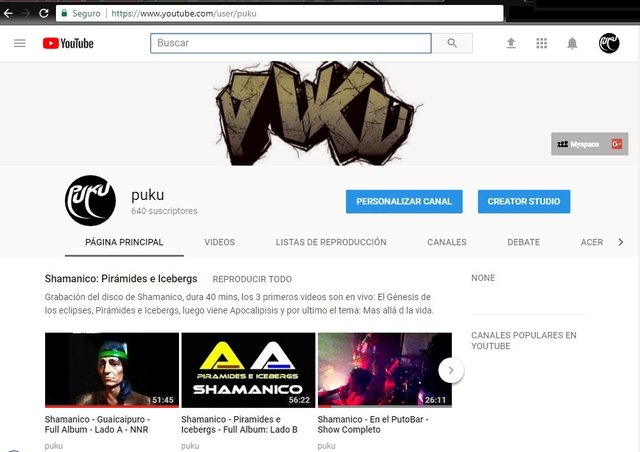 Te hablo sobre el Pukuinstrumento y mis equipos para hacer musica:
NahuPuku - Sobre la realidad de los músicos en Venezuela
Apoya a tus artistas locales!!!
Como hacer música en medio del caos y la crisis en el país!!!
Posts de mi música mas recientes/ My new original songs:



https://steemit.com/openmic/@nahupuku/openmic-125-me-pregunto-si-tal-vez-i-wonder-if-i-might-celebrando-1-ano-en-openmic-my-first-year-in-openmic
https://steemit.com/dtube/@nahupuku/1ijiu7xq
https://steemit.com/dtube/@nahupuku/as8onmgu
https://steemit.com/dtube/@nahupuku/rs71ii7r
https://steemit.com/spanish/@nahupuku/mi-experiencia-despues-de-dar-un-concierto-conceptual-con-mi-banda-diarreapuku
https://steemit.com/spanish/@nahupuku/plan-de-fuga-nahupuku-y-alfonso-monasterio-guitarras-y-poesias-2012-retropuku

Support me if you want:
https://www.patreon.com/nahupuku
Bendiciones y gracias por ver mi post
Blessings and thanks for watching my post