¡Hola estimados!Nuestra semana 62 que semana vamos a disfrutar con esos relatos, historias llenas de terror, así muchos imaginan Halloween, algunos le ponen dulzura...reparten caramelos, otros envuelven esta fecha en situaciones que por creencias asocian con episodios satánicos y hasta de terror .
Agradecer a nuestro equipo @club12 la solidaria @avellana nuestra coordinadora que con gran empeño sigue la iniciativa de @pavelnunez. A nuestro equipo más que equipo familia que se esmera por traer esos temas que nos hacen volar en ocasiones y traer lo mejor de nosotros en cada tema. También debo agradecer a todos los patrocinadores que nos dan la oportunidad de beneficiarnos cada semana y dan ese incentivo de manera desprendida.
Felicitaciones a los ganadores de nuestra semana 61 : @Belkisa758 y @revivemyheart que se alzaron con merecidos premios.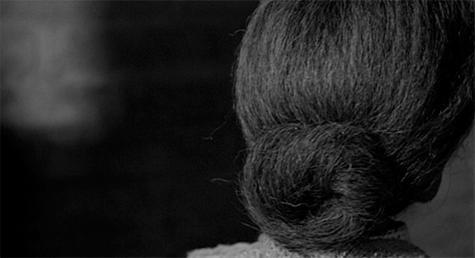 fuente
Este mes es algo peculiar, ya mi experiencia me dice que el trabajo se triplica. Siempre va a depender del tiempo que duren los huéspedes en este lugar. Más gritos de angustias, desesperación, otros prometiendo de todo pero ya es tarde llegaron a su infierno. Como pueden caer en la trampa de estos tontos seguro es por ser más tontos que ellos.
Cada día se especializan más estos cretinos. Es una rutina, van le dicen cosas lindas a los viejos que se las dan de sabrosos y damas adultas que se las dan de jovencitas. En este lugar pagan sus osadías. -
_¿Qué hago aquí? ¿Qué espero?¿A quién espero?
Pude escapar de un hogar donde el miedo estaba a la orden del día, el abuso y la desconsideración era algo normal. Buscando nuevos rumbos llegué a este lugar. Escucho ruidos tocaron la puerta me toca salir para que vean que la chica tiene familia y así entren con más confianza a su infierno.
Llegó otro hombre tendrá sexo, algunas caricias y luego la invitación a conocer sus familiares, seguro lo dejara una semana más, para sacar lo que le pueda quedar a estos señores mayores.
La última cara que verán será la mía. Estaré atenta para que no pase lo de ayer, me conmoví al ver sus caras de tontos. ¡El terror es nuestro alimento!... esa es la frase que debo grabar en mi cabezota, así me dicen estos delincuentes. Es tan sencillo, se abre la puerta yo saludo y al dar el paso hacia adelante caen en un profundo hueco, donde los esperan lobos hambrientos. Luego esperar la próxima llamada.
Solo dos puertas tenemos una que va directo a ese hueco, la otra es una habitación lujosa donde los gritos se prolongan durante toda la noche. Esta noche fue diferente las voces eran conocidas, muy cercanas...quiero descansar ya muchas noches sin dormir ya estoy que alucino, una semana cocinando a este hombre; debe tener bastante dinero para soportarlo por una semana. Comienzo a recordar desde el día que llegué ya perdí la cuenta... los lobos están satisfechos. Ya no reconozco a nadie, no recuerdo quien me trajo hasta este lugar. No se cuanto tiempo ha pasado. Ya ni mi nombre es el mismo, de tantas maneras que me llaman, ya no recuerdo mi nombre.
Más gritos salen de las paredes... prendieron la sierra, esto sera más rápido. Este pobre hombre grita algo que me hace recordar mi nombre...es su voz, son sus gritos que se confunden con alaridos, lo que cambia es su tono a mi me gritaba con más autoridad ahora se escucha un tono de suplica gritos llenos de miedo.
Yo soy una de esas ilusas ¿como me salvé? Tuve que dar muchas direcciones para mantenerme con vida.Fue una noche de halloween esas noches que las sombras se apoderan de los cuerpos débiles, personas de emociones desequilibradas, algunas llenas de soberbia, otras con alto nivel de inseguridades. Ya no recuerdo mas direcciones.
Me llaman desde la puerta donde la muerte es rápida hasta luego debo marcharme...este creo será mi último día de terror.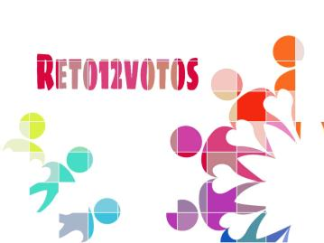 Imagen del blog principal de nuestro @reto12votos
Publicaciones apoyadas.
@sacra97
,
@mafalda2018
,
@issymarie
,
@avellana
,
@belkisa758
,
@slwzl
,
@cristiancaicedo
,
@arquitectojm
,
@henrycalu
,
@victorino1997
.
A continuación dejo enlaces donde el terror se hizo presente. Relatos originales autora :@lisfabian.
fuente
---
Posted from my blog with SteemPress : https://lisfabianblog.online/reto12votos-semana-62-halloweennoches-eternas/
---
---
Sponsored ( Powered by dclick )
Want $5 FREE on a Bitcoin Debit Card shipped to your...