ilustración Sexy and D-evil en photoshop (con vídeo)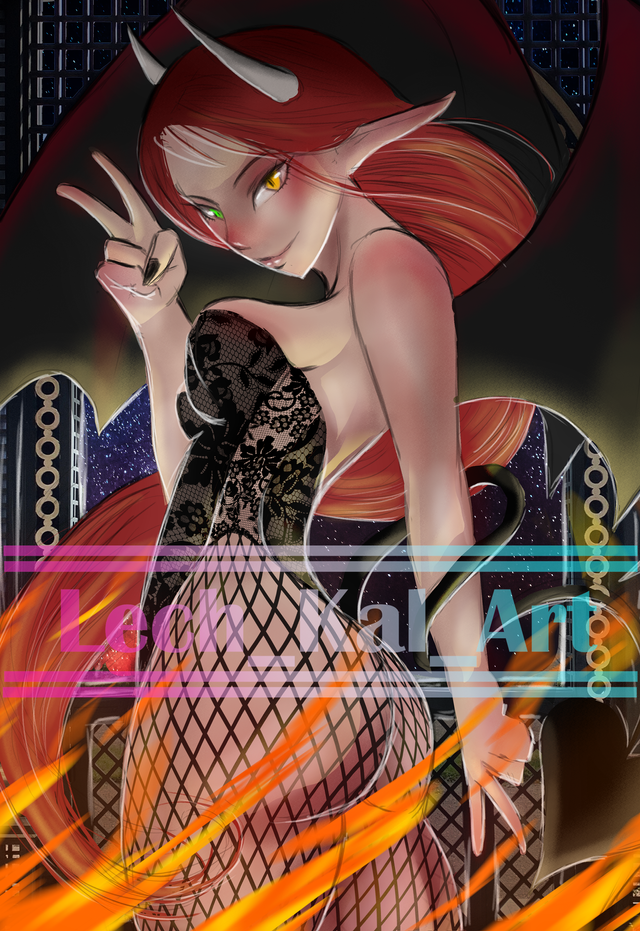 Image description // Descripción de la imagen:
Esta ilustración es de una atractiva chica demonio de cabello rojoso, de ojos de distintos colores, con las llamas a sus pies y con la noche a sus espaldas.
---
This illustration it's about a attractive demon girl with red hair, eyes of different colors, with the flames at her feet and the night behind her.
Idea – Inspiration // Idea - Inspiración:
La inspiración para esta ilustración vino de mi hermanita, estábamos jugando un juego el "soul calibur 6" y allí uno se puede hacer un personaje y pelear con el. este es el personaje que hizo ella y me pidió que la hiciera una ilustración.
---
The inspiration for this illustration came from my little sister, we were playing a game the "soul calibur 6" and there you can make a character and fight with him. This is the character she made and asked me to make an illustration.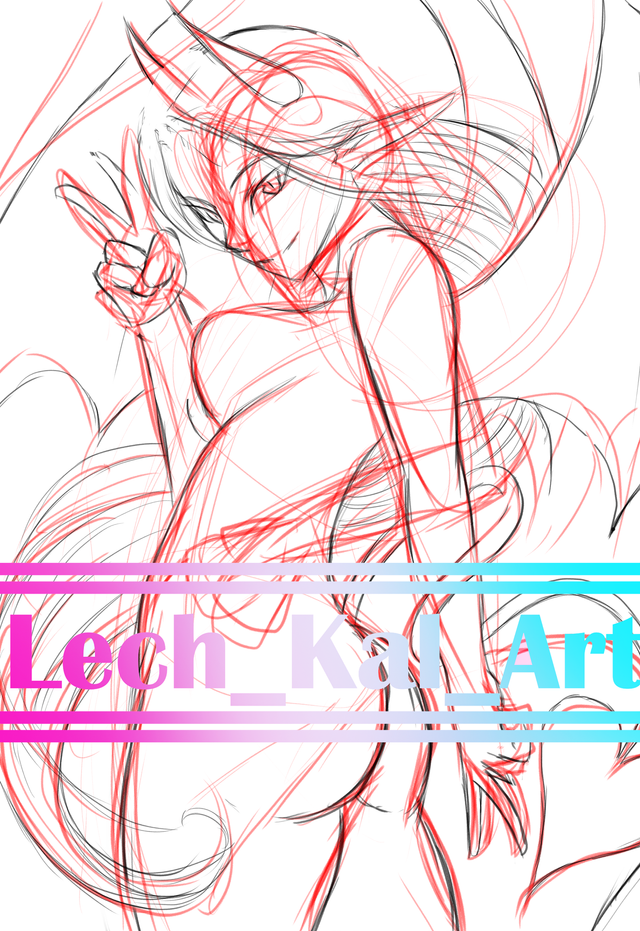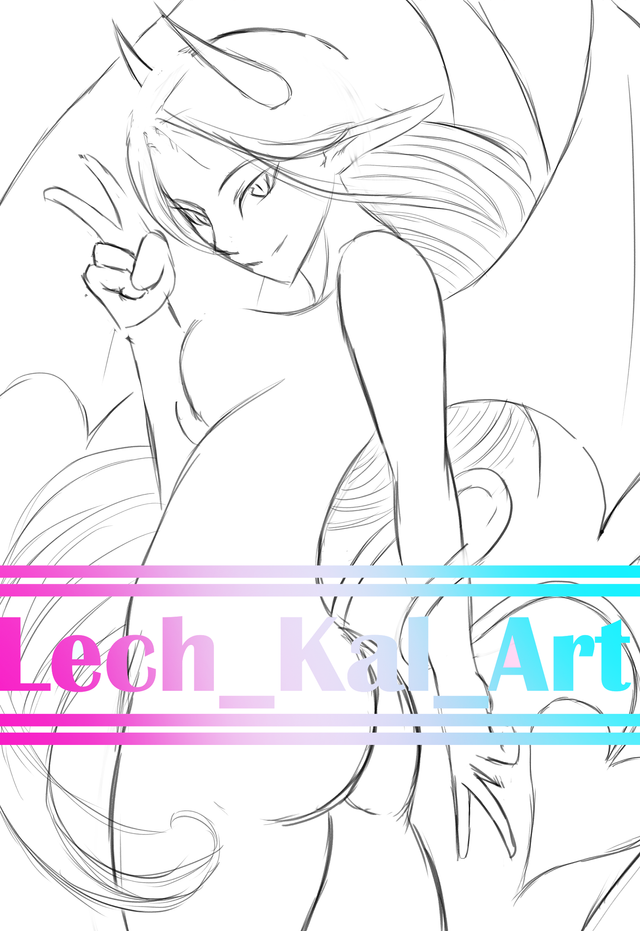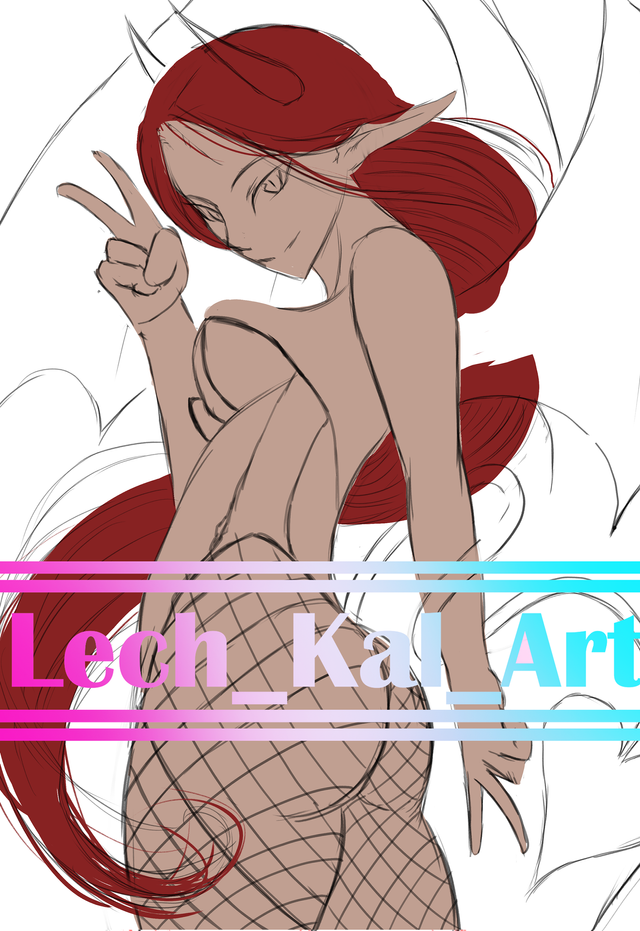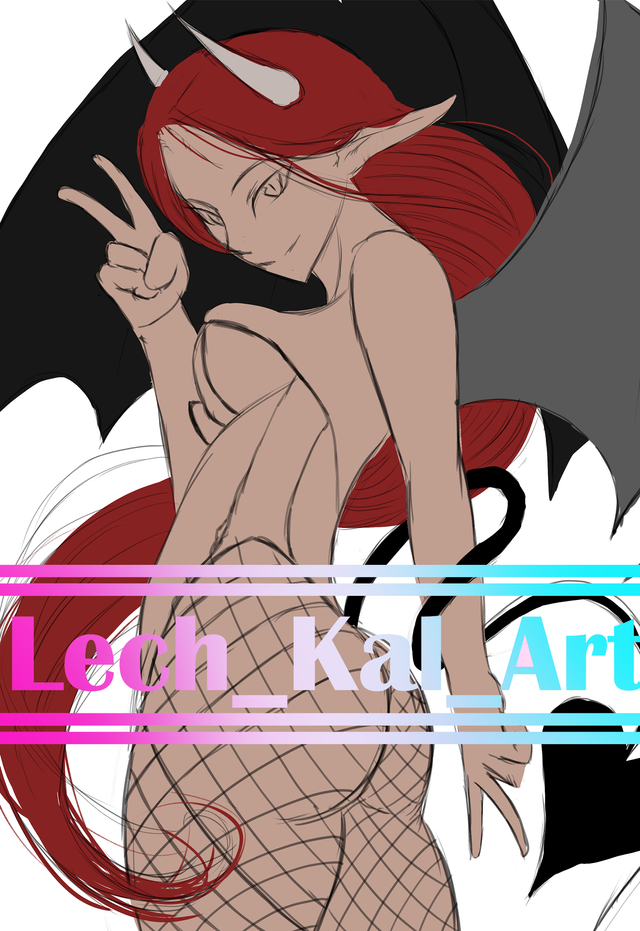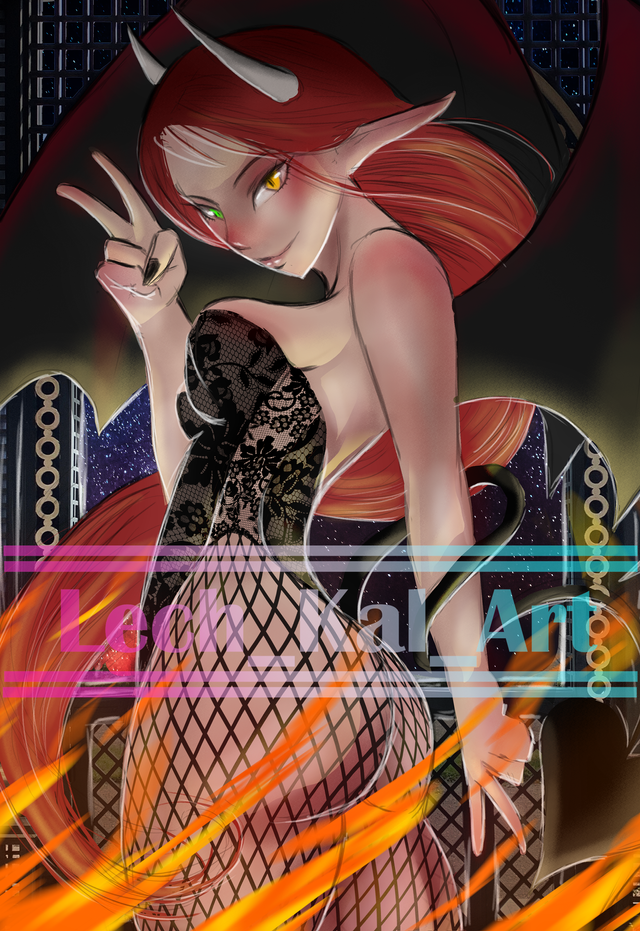 !


Link of the video on YouTube // Link del video en youtube:

Programs used // Programas usados:
-Adobe Photoshop
-Photo Scape

herramienta usada // tool used:
-Wacom mini intuos

sígueme también en // follow me also in:
-TWITTER:
https://twitter.com/LechKal



-YOUTUBE:
https://www.youtube.com/channel/UCytJxhcUJUpzbtjsX6s4xpw



-FACEBOOK:
https://www.facebook.com/Lech-Kal-Art-311129782781369



-INSTAGRAM:
https://www.instagram.com/lech.kal.Art/



-DEVIANART:
https://www.deviantart.com/lechkal