Una vez leí un libro titulado "Cómo criar a un niño de voluntad firme" en este libro el autor explicaba que hay personas que desde que nacen son dóciles, y otros son de temperamento fuerte, los que luego tienen una manera de ser que llamamos temperamental, personas que se molestan con facilidad. Por otro lado, y esto lo digo para simplificar bastante la forma de ser de las personas, ya que sé que pueden ser de maneras muy complejas, por otro lado están las personas dóciles, amables, personas fáciles de amar.
Creo que realmente hay personas fáciles de amar, para mí son aquellas personas amplias, generosas, que no temen dar de sí lo que tienen, ya sea material o inmaterial. Son personas generosas que les encanta ayudar a los demás.
He tenido la gran dicha de conocer a personas así, tienen ese brillo especial, una luz que parece no atenuarse, un dar que no tiene límites para ellos. Es difícil sentirse solo o triste al lado de estas personas. Sabes que ellos están ahí, en el momento que los busques tendrán una palabra y una respuesta, puede ser solo eso, y a veces es mucho más.
Este mundo digital es un ejemplo de que ni siquiera las distancias existen cuando hay un verdadero amor y ganas de ayudar a los demás, ni las distancias, ni los idiomas, ni las creencias son barreras ante el amor que todo lo traspasa y logra llegar...
Once I read a book titled "The New Strong-Willed Child", in this book the author explained that there are people who are docile from birth, and others are of a strong temperament, who then have a way of being that we call temperamental, people who get upset easily. On the other hand, and I say this to make people's way of being quite simple, because I know that they can be very complex, on the other hand there are docile, kind, people who are easy to love.
I believe that there are people who are really easy to love, for me they are those who are broad, generous, who are not afraid to give of themselves what they have, whether material or immaterial. They are generous people who love to help others.
I've had the great joy of meeting people like that, they have that special glow, a light that doesn't seem to dim, a gift that has no limits for them. It's hard to feel lonely or sad around these people. You know that they are there, the moment you look for them they will have a word and an answer, it can be just that, and sometimes it is much more.
This digital world is an example that not even distances exist when there is a true love and desire to help others, nor distances, nor languages, nor beliefs are barriers to the love that transcends everything and manages to reach....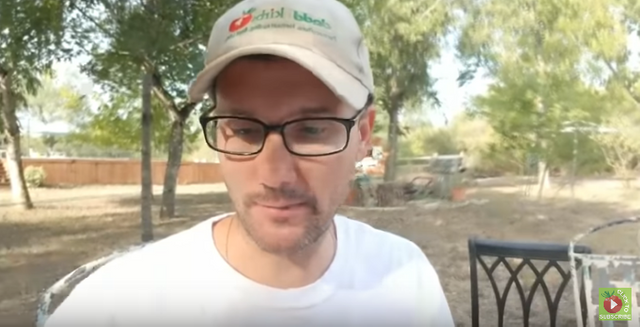 Fuente
Quisiera hoy nombrar a una de esas personas tan especiales, como lo es Blake Kirby. Él es un amigo de Steemit. La forma como él se interesó en el caso de los venezolanos y nuestras adversidades me llamo mucho la atención, quiso hacer algo y no quedarse simplemente observando o lamentándose. Eso para mí es muy loable, talvez él piense en la actualidad que no ha hecho mucho, que quisiera hacer más, pero yo le digo: Con lo que has hecho ya te has vuelto inolvidable para mí y para muchos de los que te conocemos, te llevamos en nuestro corazón y te consideramos un verdadero amigo.
A veces un pequeño gesto que consideramos como algo pequeño, es algo muy grande para la persona que lo recibe, y eso lo hace inolvidable, eso lo hace un amigo.
Estimado @daddykirbs hoy que pasas por momentos duros solo deseo decirte que estamos contigo, te apoyamos en la distancia con el amor que se le tiene a alguien que nos importa.
Espero que realmente seas fuerte en estos tiempos, y que la fuerza que te enviamos te sirva y te levante para enfrentar ahora las adversidades que te tocan. Estamos contigo querido amigo.
I'd like to name one of those very special people today, Blake Kirby. He's a friend of Steemit's. The way he became interested in the case of the Venezuelans and our adversities caught my attention, he wanted to do something and not just watch or lament. That is very commendable for me, perhaps he thinks that he has not done much, that he would like to do more, but I say to him: With what you have done you have already become unforgettable for me and for many of those who know you, we carry you in our hearts and consider you a true friend.
Sometimes a small gesture that we consider as something small, is something very big for the person who receives it, and that makes it unforgettable, that makes it a friend.
Esteemed @daddykirbs today as you go through some tough times I just want to say that we are with you, we support you in the distance with the love you have for someone we care about.
I hope that you will truly be strong in these times, and that the strength we send you will serve you and lift you up to face the adversities you face now. We're with you, dear friend.

Gracias por tu visita y comentarios.
@inspiracion