Usualmente cuando hacemos algunas cosas comunes de nuestra vida diaria, no lo hacemos de la forma correcta, en esta publicación presento dos casos muy comunes: ¿Cómo colocar correctamente una curita o bandita? y ¿cómo usar un tetrabrick?
Usually when we do some common things in our daily life, we do not do it the right way, in this publication I present two very common cases: How to properly place a band-aid or bandit? and how to use a tetrabrick?
---
---
Youtube
Fuente
---
---
En el video presentado se muestra de forma sencilla como hacerlo, a continuación le muestro una imágen de como hacer los cortes en la curita, de forma fácil y segura.
In the presented video it is shown in a simple way how to do it, next I show you an image of how to make the cuts in the Band-Aid, easily and safely.
---
---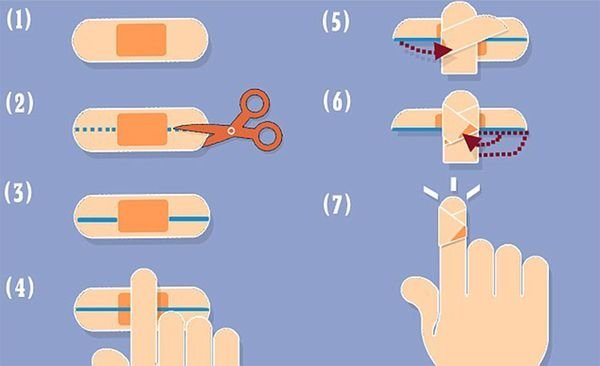 Fuente
---
---
El otro caso es ¿cómo usar un tetrabrick? comunmente nos ha pasado que cuando abrimos cualquier embase de cartón o impermeabilizado con aluminio utilizado para liquidos de larga duración usualmente, al servir el liquido lo hacemos de forma incorrecta, en el video mostrado a continuación se muestra como debe hacerse correctamente, para sopresa de muchos.
The other case is how to use a tetrabrick? Almost all of us have gone through that when we open any opaque cardboard sheet waterproofed with aluminum used to pack long-lasting liquids, when serving the liquid we do it incorrectly, in the video shown Below is how it should be done correctly, to surprise many.
---
---
---
---
Espero que la información presentada les sea de ayuda
I hope that the information presented will be helpful.