En la capital de la República Checa, Praga, esta ubicado un complejo conformado por el parque y el palacio de Pruhonice. Un sitio el cual forma parte del Patrimonio Cultural mundial de la UNESCO.

In the capital of the Czech Republic, Prague, is located a complex consisting of the park and the palace of Pruhonice. A site which is part of the UNESCO World Cultural Heritage.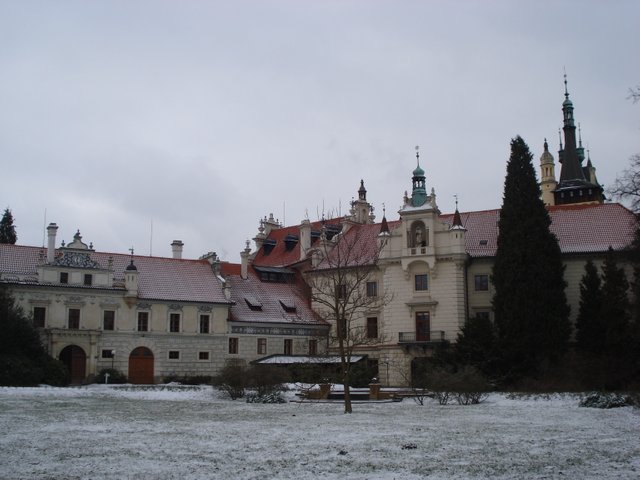 El mismo representa uno de los topes de arte paisajístico del viejo continente, además forma parte de una espectacular reserva dendrologica.
El parque tiene una importancia artístico-histórica con ubicación en un valle con un espectacular riachuelo. Presenta una superficie de en un total de 240 hectáreas y esta conformado por un aproximado de 1600 especies; entre foraneas del pais checo, así como oriundas de su tierra.
Por su parte el palacio es catalogado de tipo neorrenacentista por su valiosa estructura.
It represents one of the tops of landscape art of the old continent, and is part of a spectacular dendrological reserve.
The park has an artistic-historical importance and is located in a valley with a spectacular stream. It has a total area of 240 hectares and is made up of approximately 1600 species, among foraneas of the Czech country, as well as natives of their land.
For its part, the palace is catalogued as neo-Renaissance because of its valuable structure.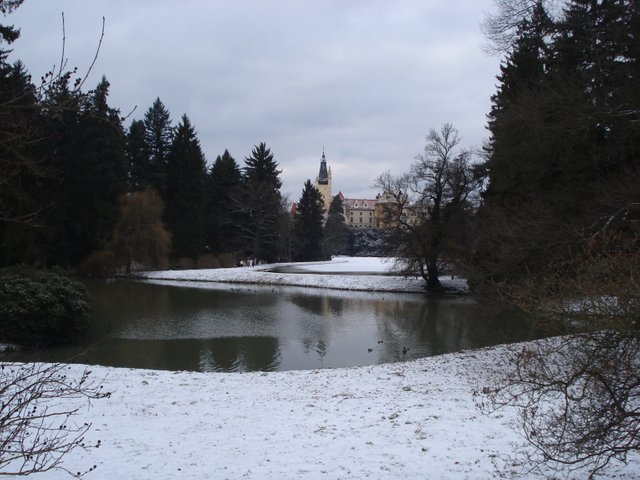 Finalmente, vale destacar que es un parque que presenta a su disposición unos 40 kilómetros de caminos acondicionados y el cual fue fundado en el año de 1885 por el conde Arnost Emanuel Silva-Tarouca. Es un sitio el cual se puede visitar y disfrutar en todas las estaciones del año, por eso su recomendación de conocerlo y esta oportunidad lo compartimos en pleno invierno europeo.
Finally, it is worth mentioning that it is a park that offers about 40 kilometers of conditioned roads and which was founded in 1885 by Count Arnost Emanuel Silva-Tarouca. It is a place which can be visited and enjoyed in all seasons of the year, so his recommendation to know it and this opportunity we share in the middle of European winter.

Las imágenes son de mi autoria y la información presentada fue basada en la información referenciada en wikipedia.
The images are of my authorship and the information presented was based on information referenced in wikipedia.
Separador 2