La idea surge porque quería dejar plasmado nuestra experiencia al ingresar en la universidad, con tiempo libre y materiales disponibles, comencé junto a dos compañeros un mural, cada uno se dedicó a crear su propia obra pero mezclándolo en la misma pared, yo comencé con mis icónicas latas, haciendo una lata por cada día que pasaba en la facultad, emprendí mi proyecto en noviembre del 2017 y lo culminéen enero del 2018.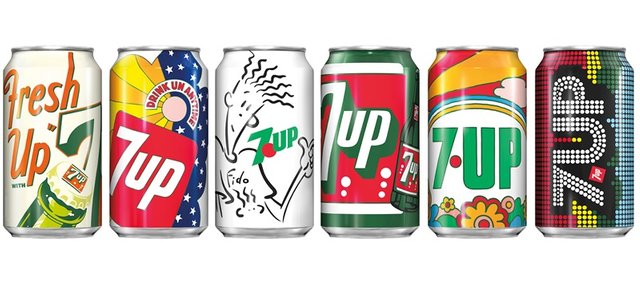 Fui inspirado por la serie de latas lanzada por la 7Up
FUENTE

Modelos de prueba
FUENTE
Me propuse crear una fila completa de latas sobre la pared, con las que crecí, por las que tenia mas afinidad, algunas que probé, otras que me hubiese gustado probar y las que solo existían en mis series favoritas. Tal vez no solamente para mi, también para aquellas personas quienes lo verían.
Serie de latas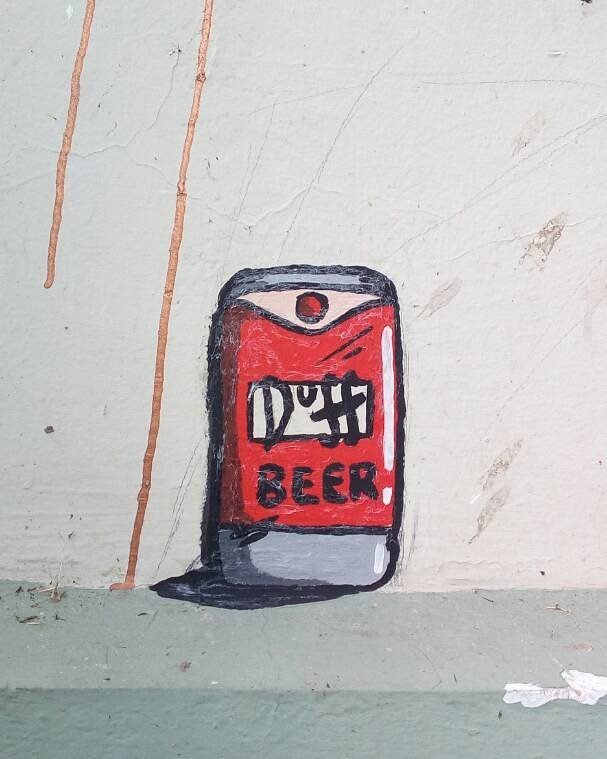 Primera parte - Duff The Simpson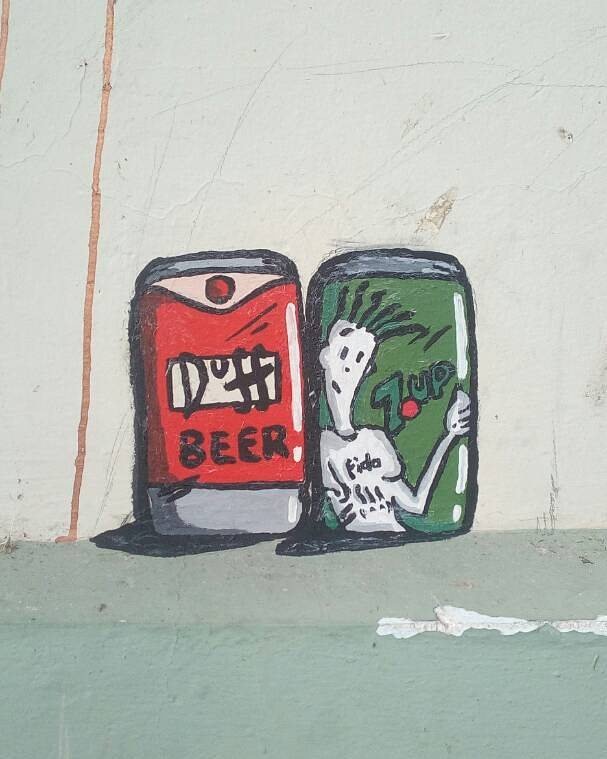 Segunda parte - 7Up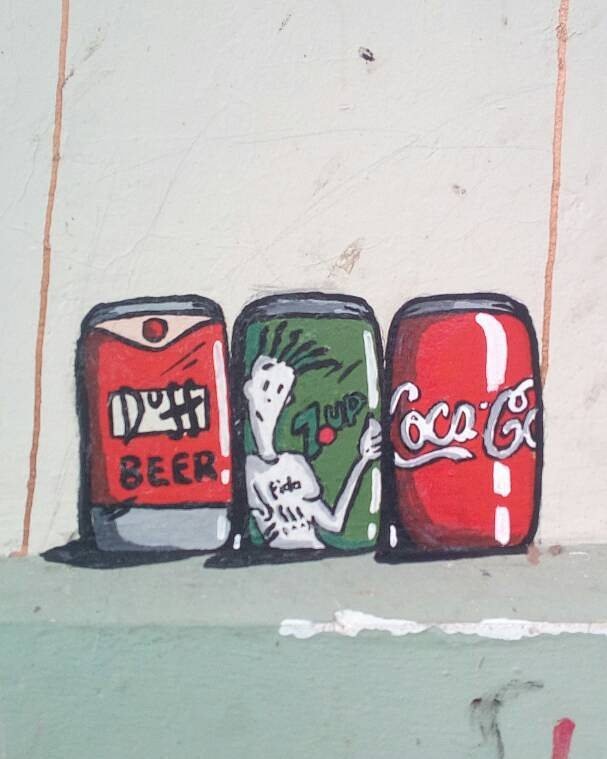 Tercera parte - Coca-Cola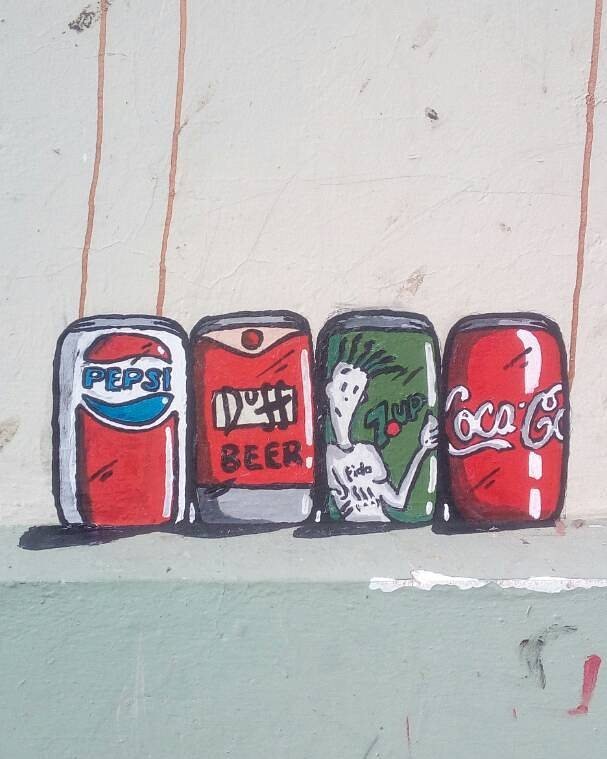 Cuarta parte - Pepsi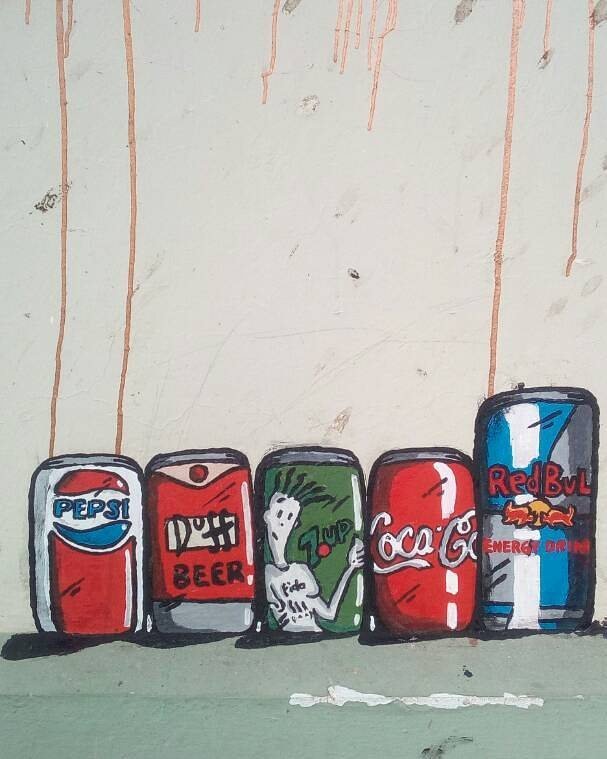 Quinta parte - Red Bull - Energy Drink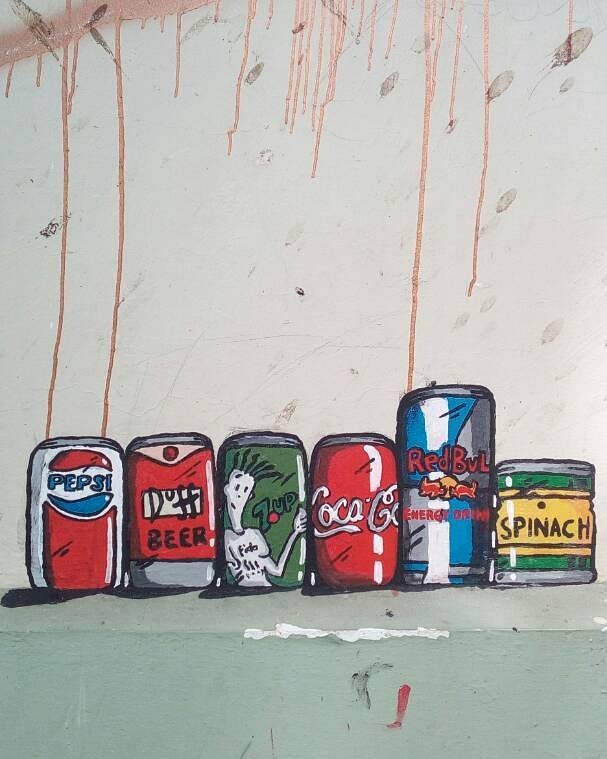 Sexta parte - Spinach - Popeye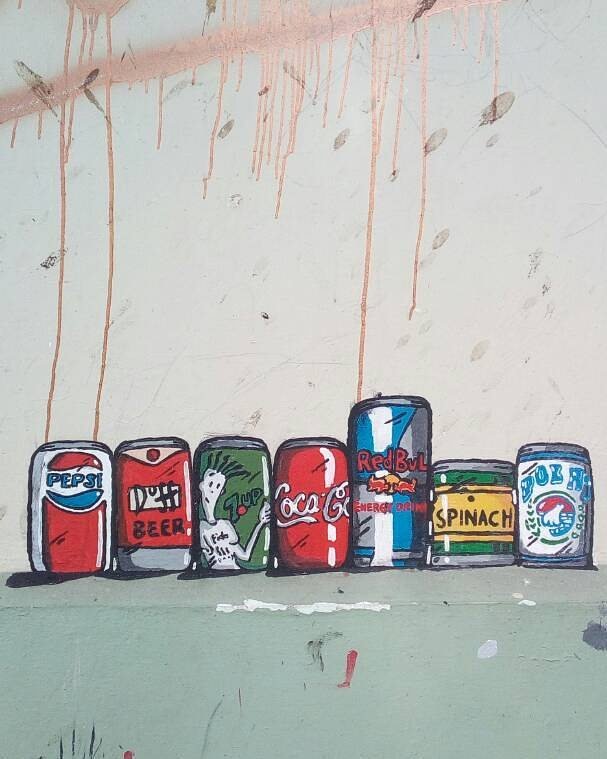 Séptima parte - Cerveza Polar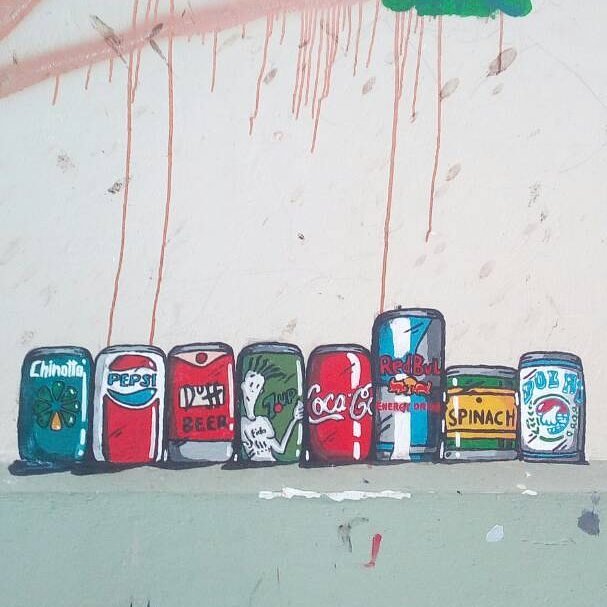 Octava parte - Chinotto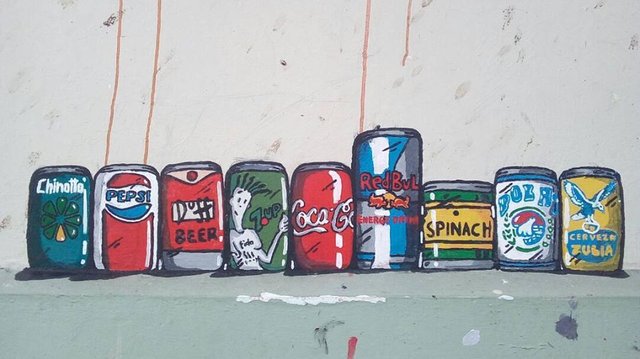 Novena parte - Cerveza Zulia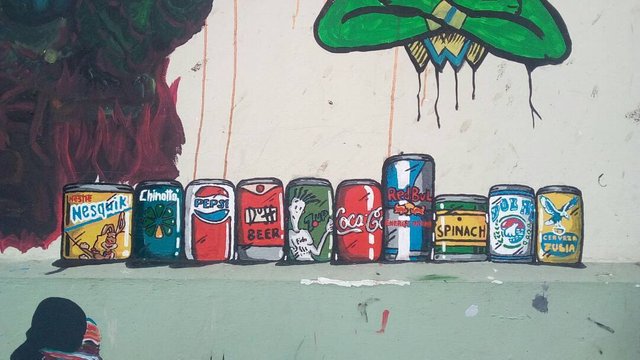 Décima parte - Nesquik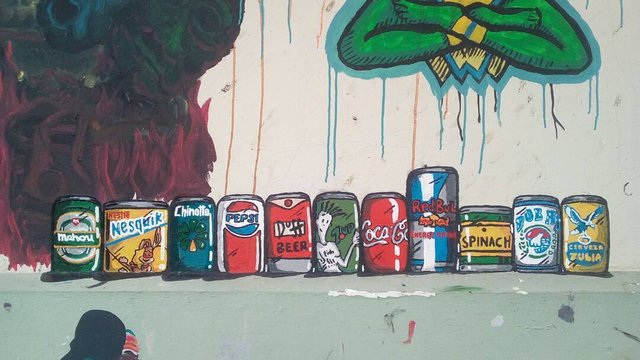 Décima primera parte - Cerveza Mahou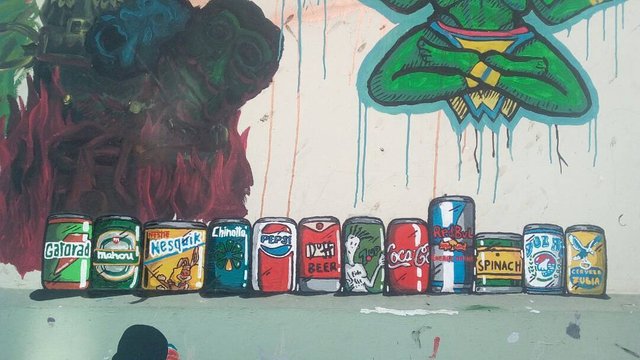 Décima segunda parte - Gatorade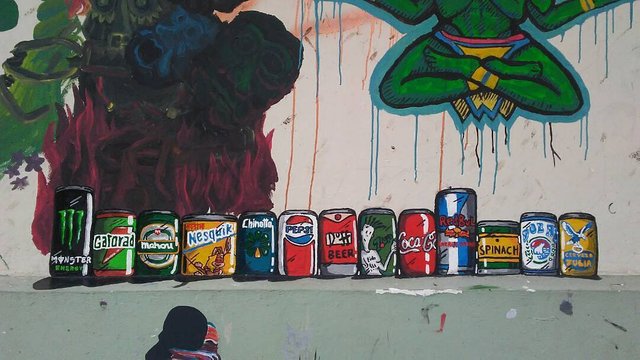 Décima tercera parte - Monster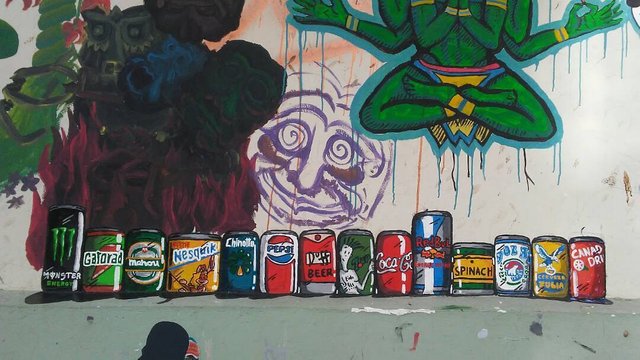 Décima cuarta parte - Canada Drink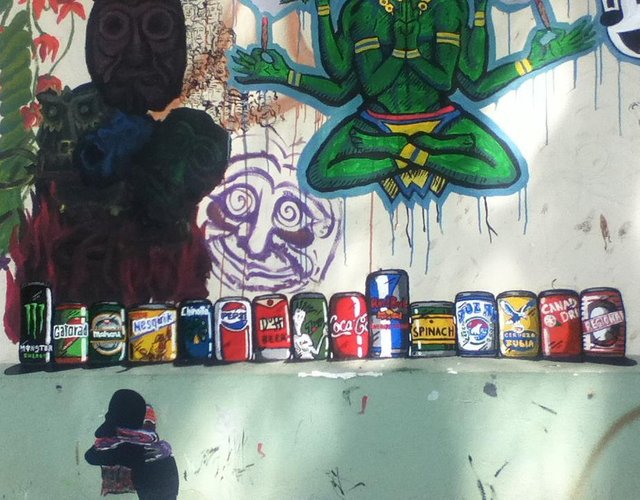 Décima quinta parte - Cerveza Regional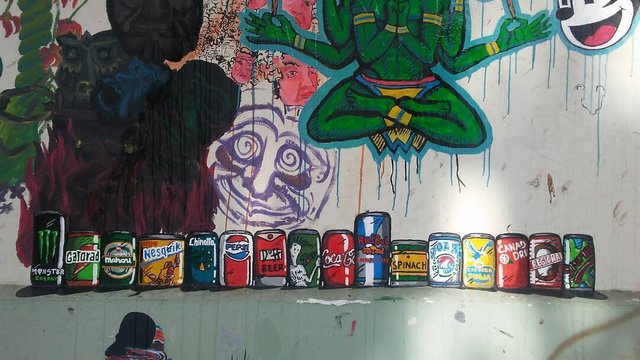 Décima sexta parte - Slurm - Futurama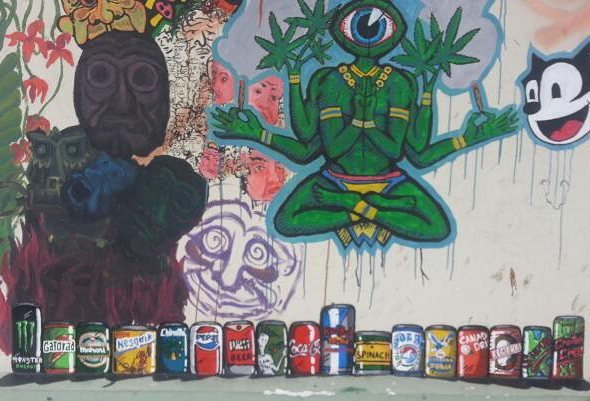 Décima séptima parte - Cheetah Chug - Kick Buttosky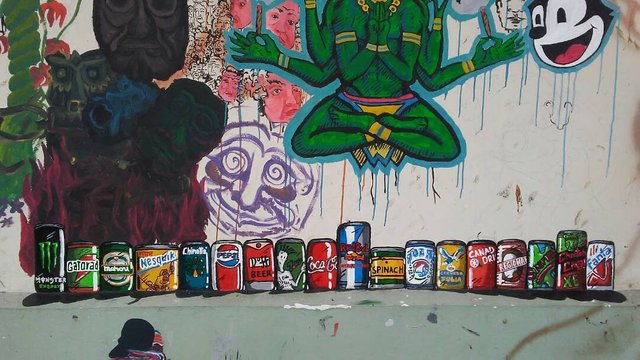 Décima octava parte - Fanta de Naranja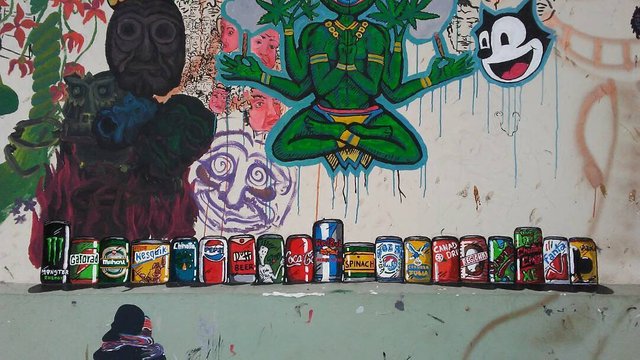 Décima novena parte - Cerveza poker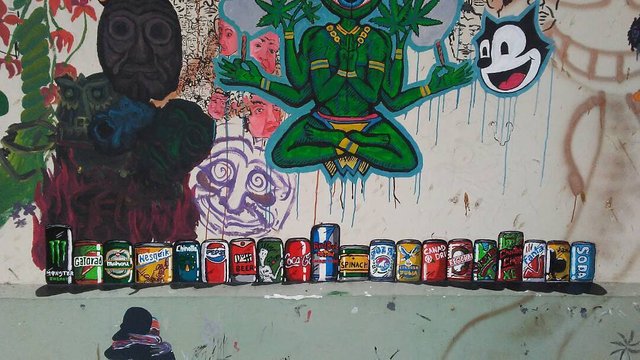 Vigésima parte -Regular Show Soda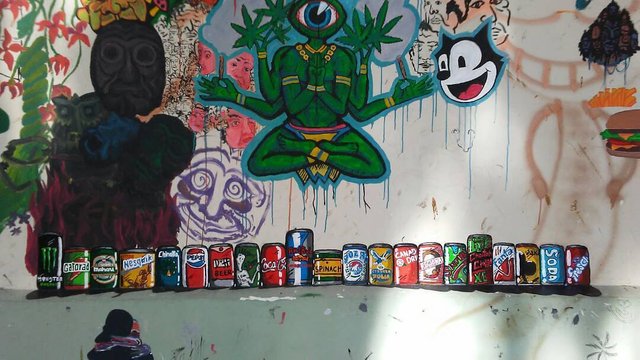 Vigésima primera parte - Frescolita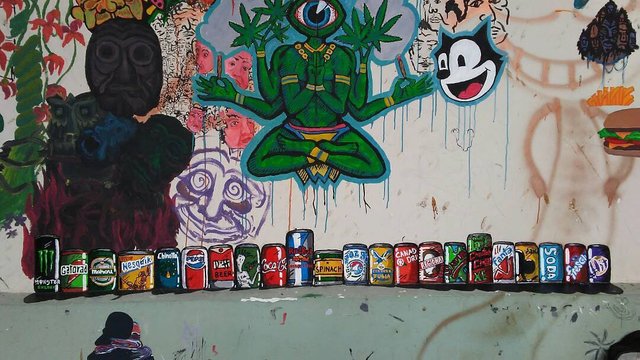 Vigésima segunda parte - Hit uva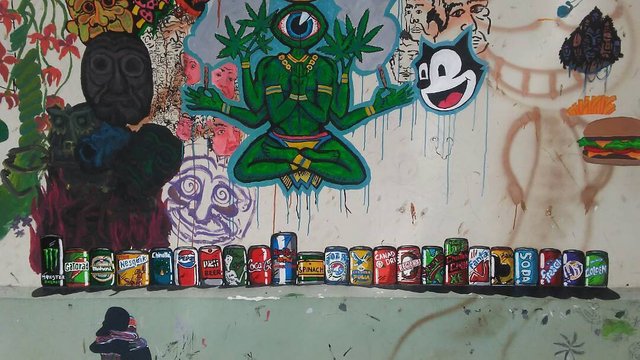 Vigésima tercera parte - Golden de Manzanita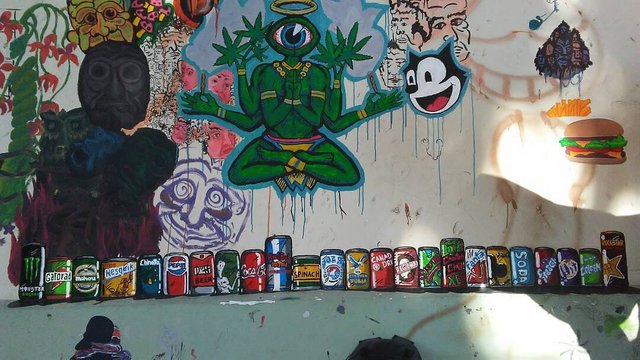 Vigésima cuarta parte - Rockstar Energy Drink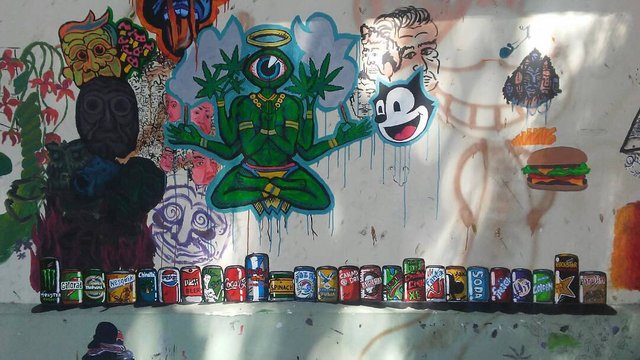 Vigésima quinta parte - Pirulin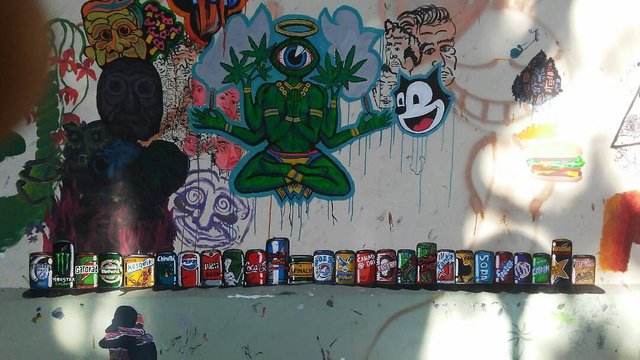 Vigésima sexta parte - Maltin polar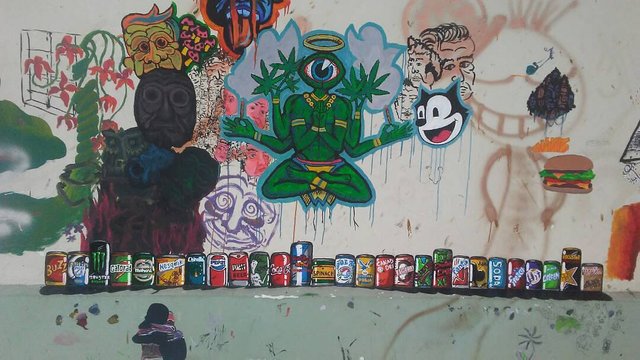 Vigésima Séptima parte - Buzz cola - The Simpson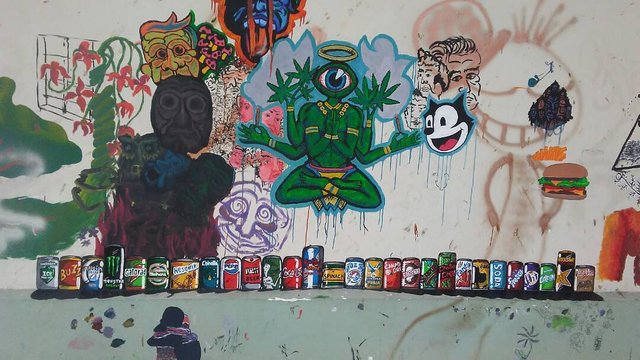 Vigésima octava parte - Smirloff Green Apple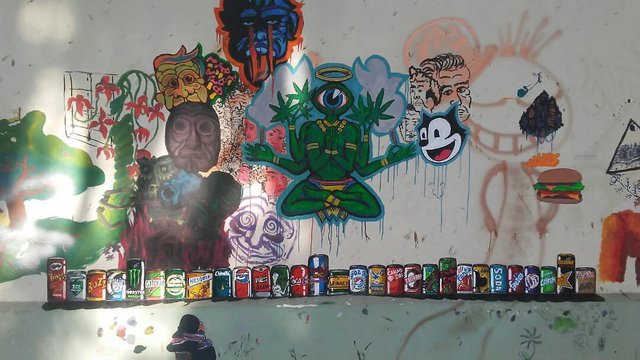 Vigésima novena parte - Pringles Original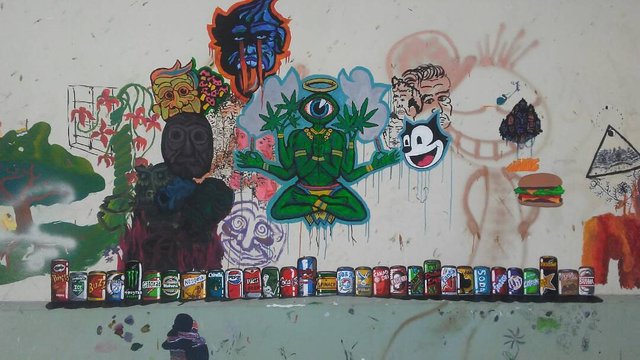 Trigésima parte - Cerveza Brahma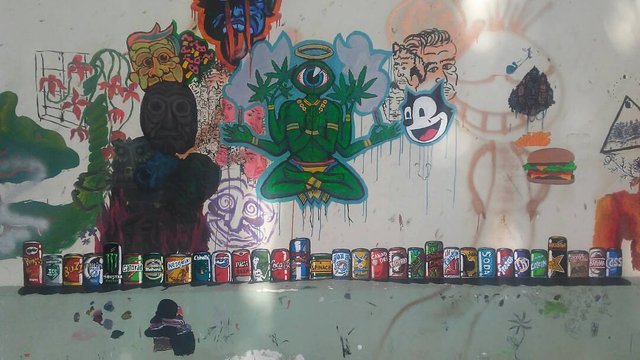 Trigésima primera parte - Cerveza Cass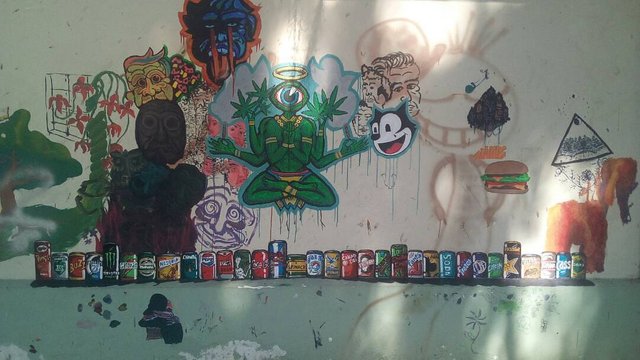 Trigésima segunda parte - Cerveza Solera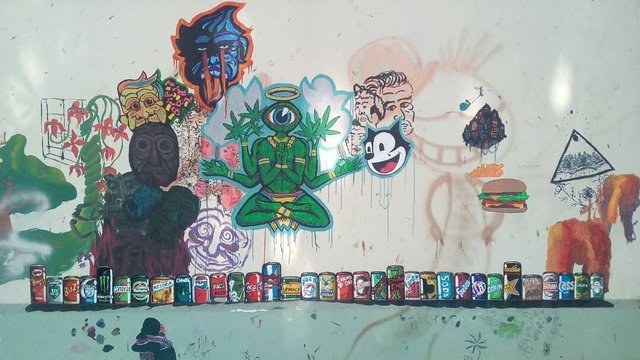 Trigésima tercera parte - Cerveza Heineken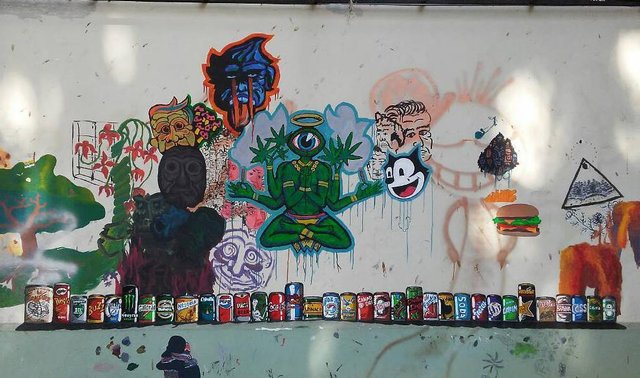 Trigésima Cuarta parte - Leche el polvo la Campiña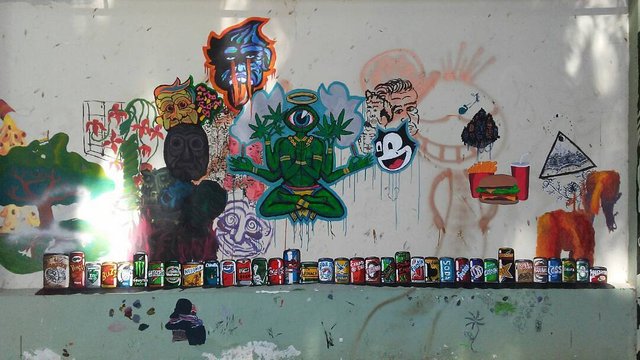 Trigésima quinta parte - Atún Margarita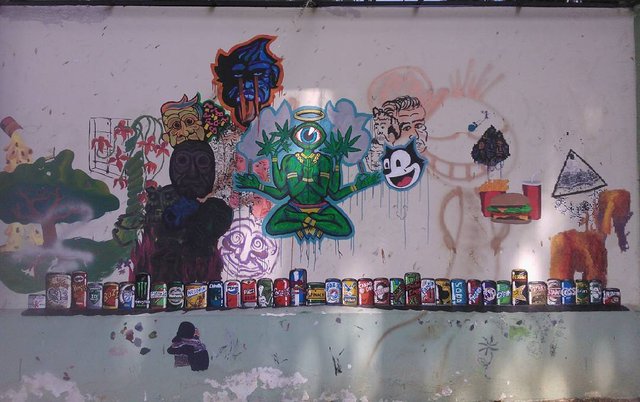 Trigésima sexta parte - Jamón endiablado Under Wood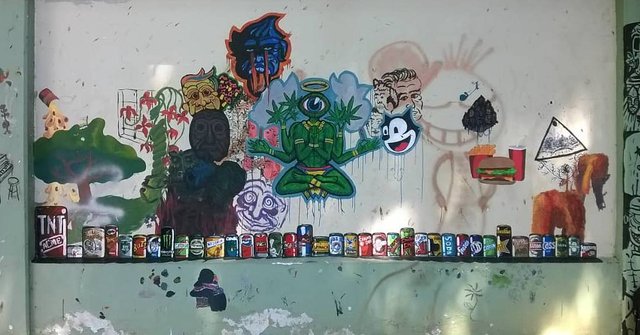 Trigésima séptima parte - Acme "TNT"

Trigésima octava parte - Sopa Campbell
Culminación de la obra
Tuve mucha compañía alrededor de mi aventura, mucha gente me apoyó e incluso con material para terminarlo, compartí tiempo, historias, aprendiendo muchas cosas y llevándolos a todos en el corazón
.
Ubicación: Universidad de los Andes, facultad de arte. Mérida, Venezuela.