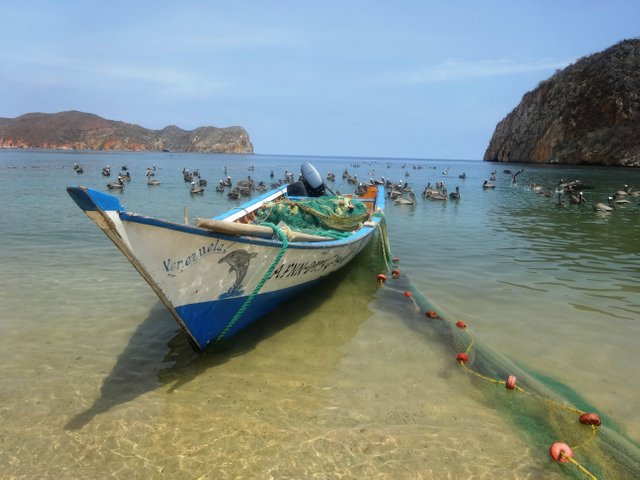 Nos fuimos de día de playa a Manare, una maravillosa locación en el Parque Nacional Mochima, estado Sucre, Venezuela.
We went from beach day to Manare, a wonderful location in the Mochima National Park, Sucre state, Venezuela.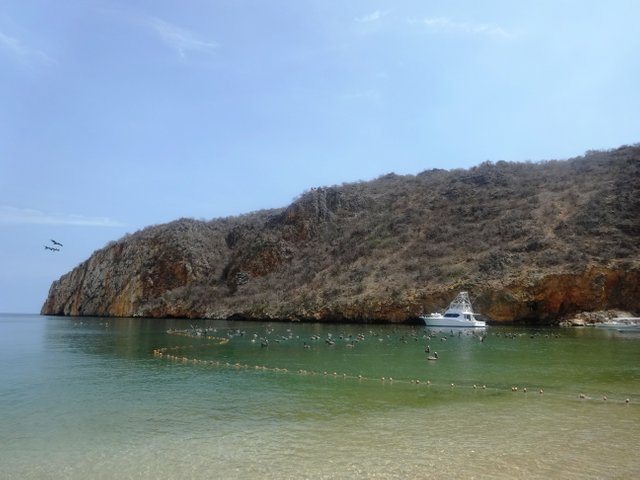 La idea era lanzarse al agua y disfrutar de la naturaleza.
The idea was to jump into the water and enjoy nature.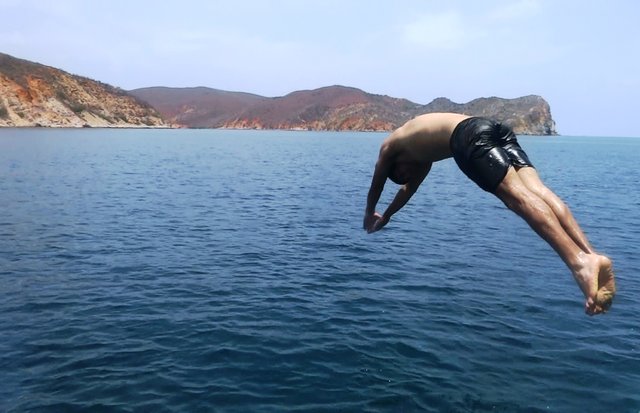 Algunos fueron más atrevidos e hicieron otras actividades.
Some were more daring and did other activities.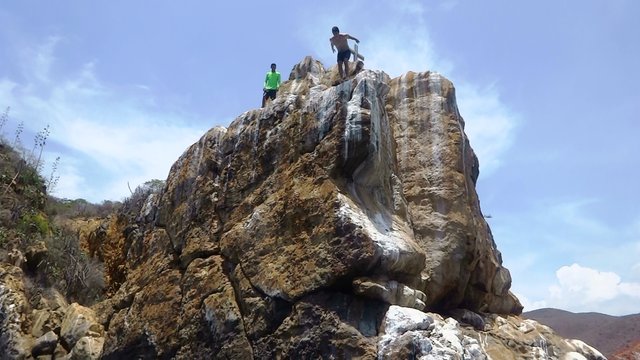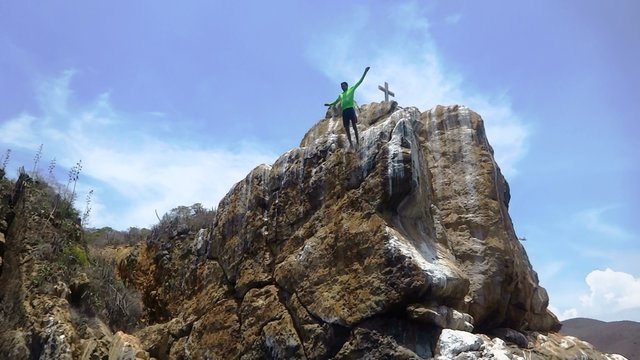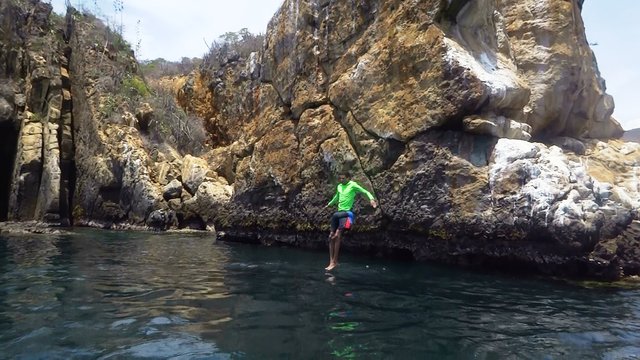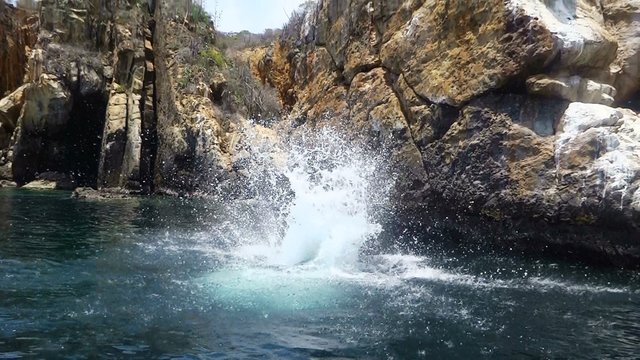 Después fuimos a disfrutar del mundo submarino.
Then we went to enjoy the underwater world.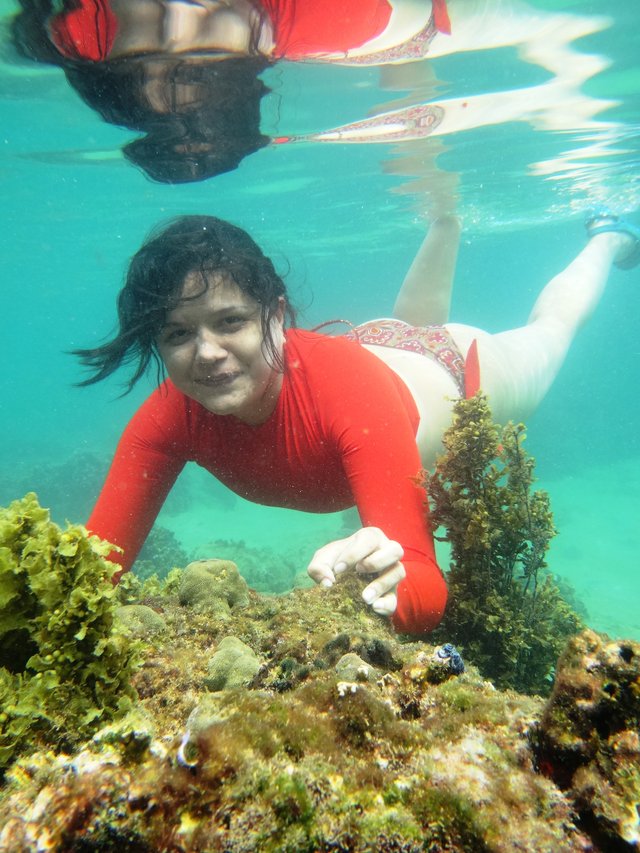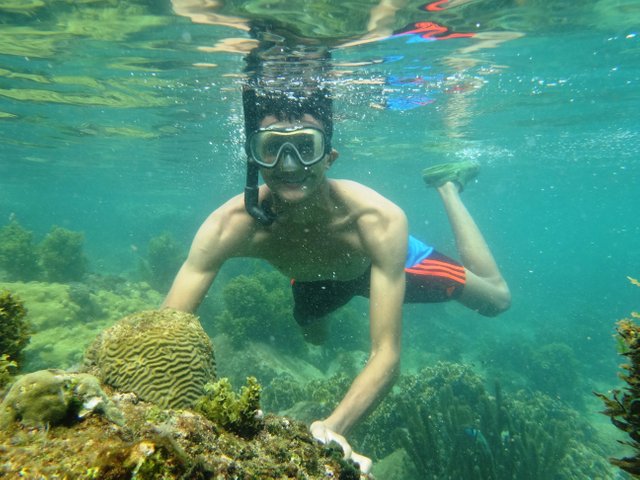 Los que tenían más cualidades para el buceo libre fueron más profundo.
Those who had more qualities for freediving went deeper.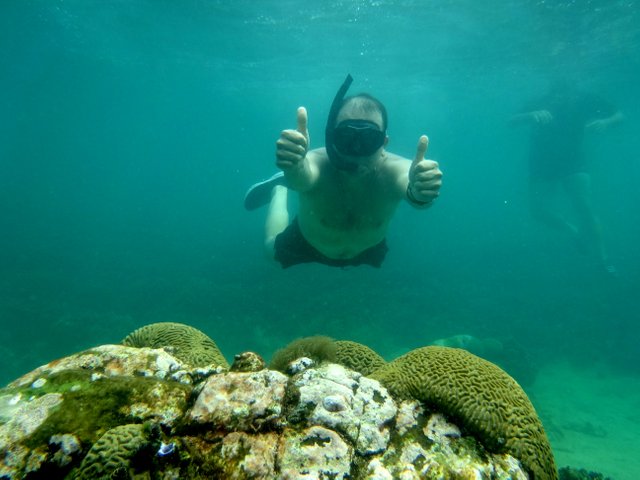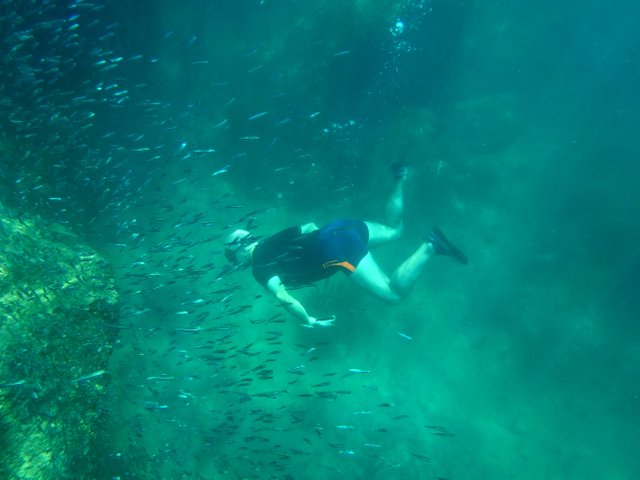 Algunos mucho más, permitiendo buenas tomas submarinas.
Some much more, allowing good underwater shots.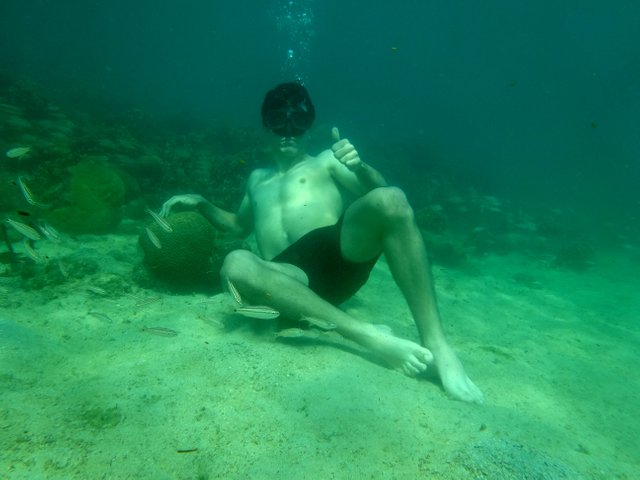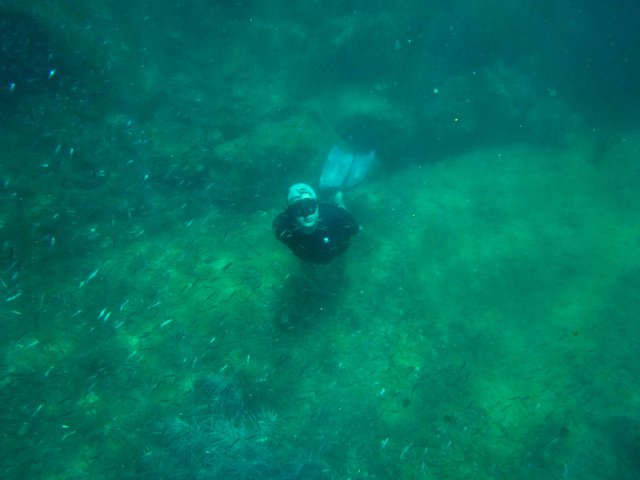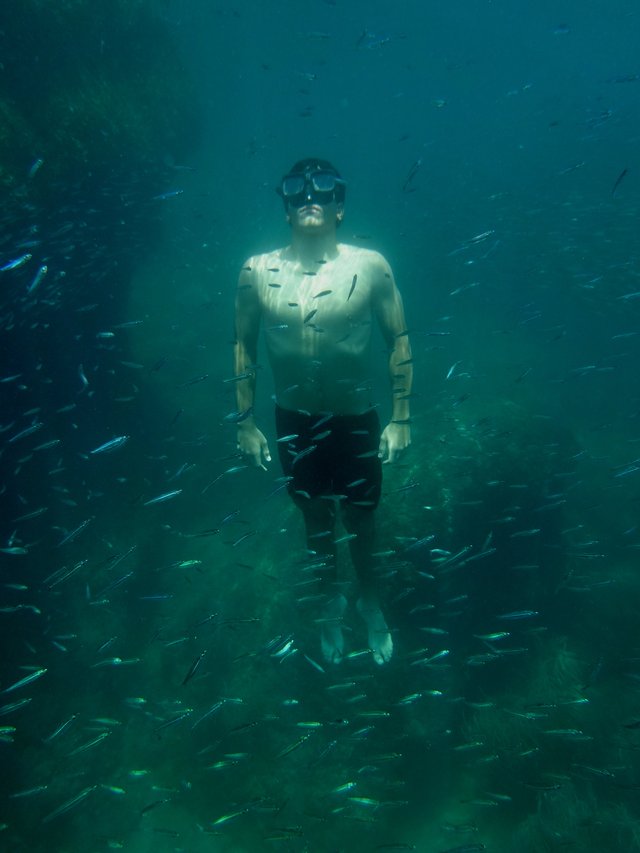 Y entonces, mientras hacíamos snorkelling, llegaron las sardinas (Sardinella aurita)!!
And then, while snorkeling, the sardines arrived (Sardinella aurita)!!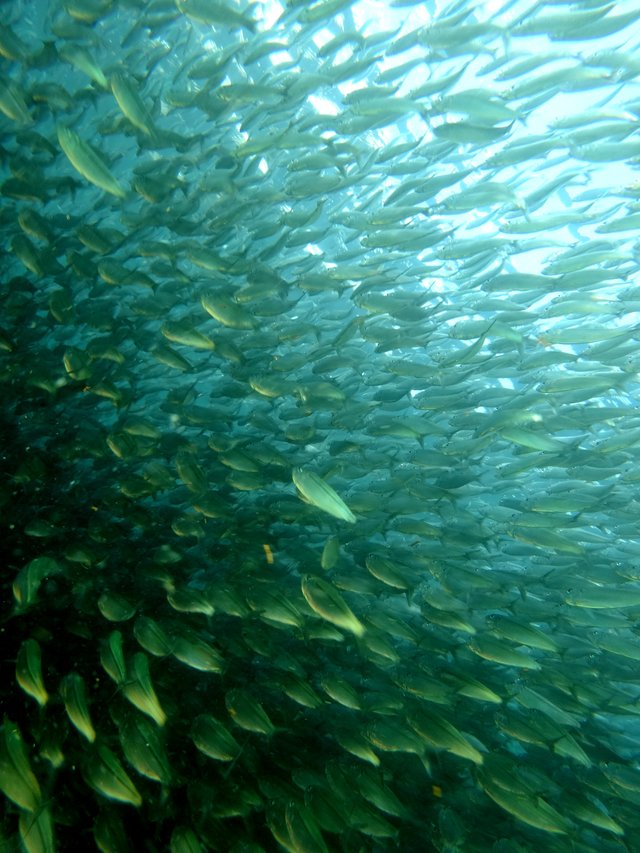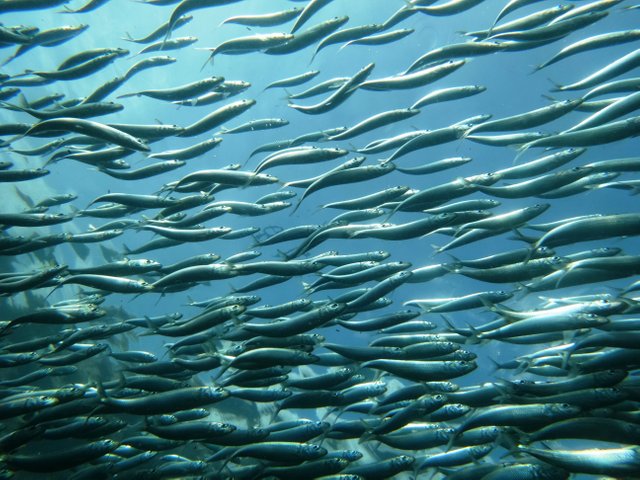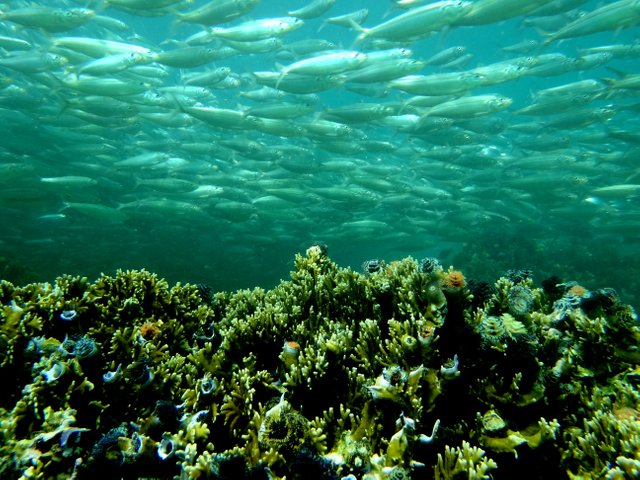 Y pudimos nadar entre ellas...
And we were able to swim among them ...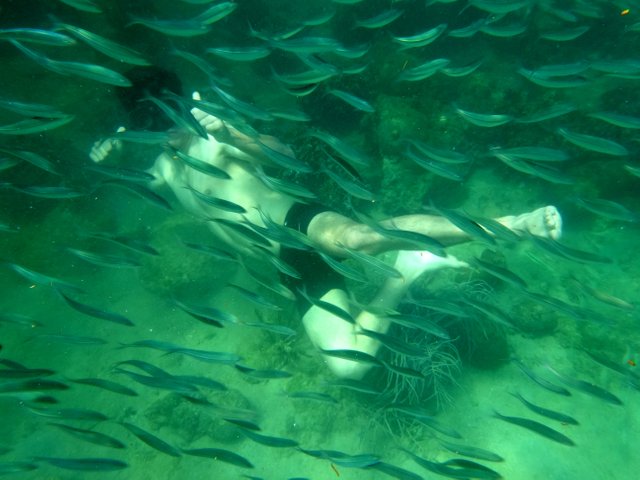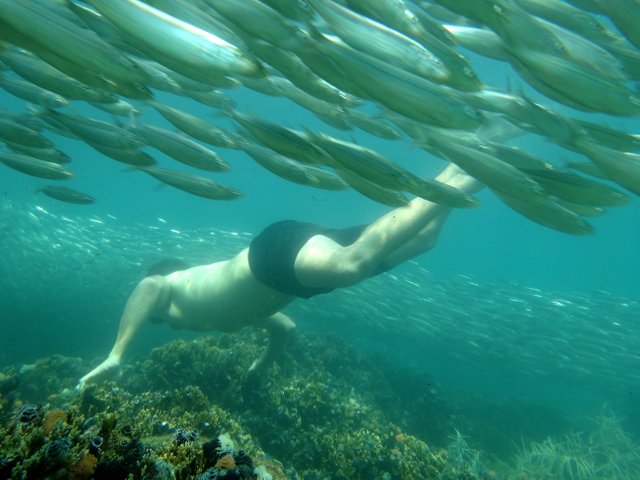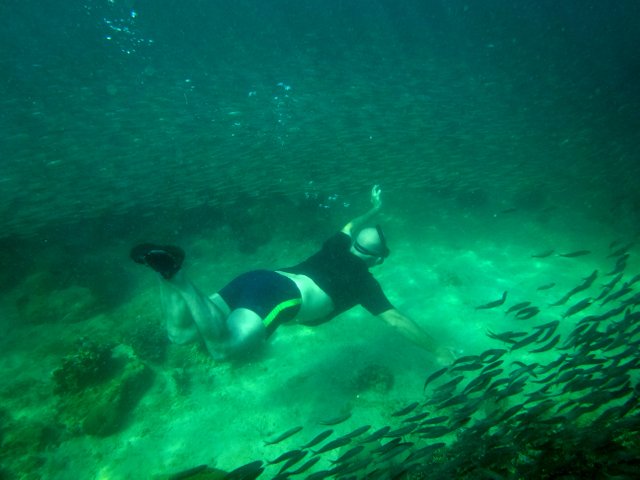 Pero no éramos los únicos a los que las sardinas atrayeron, sino que tras ellas, llegaron los pelícanos (Pelecanus occidentalis occidentalis).
But we were not the only ones that the sardines attracted, but behind them came the pelicans (Pelecanus occidentalis occidentalis).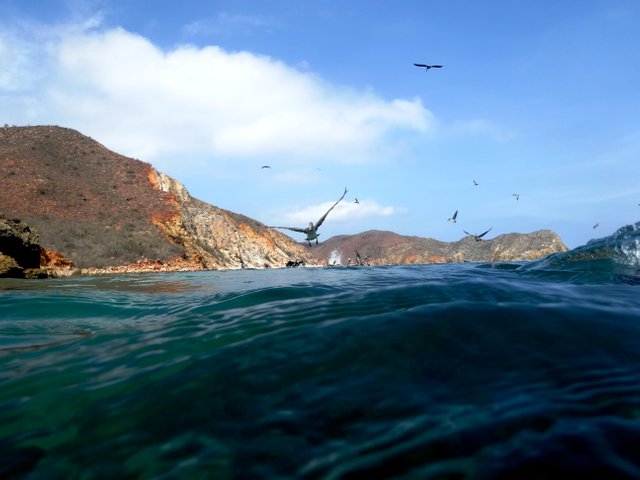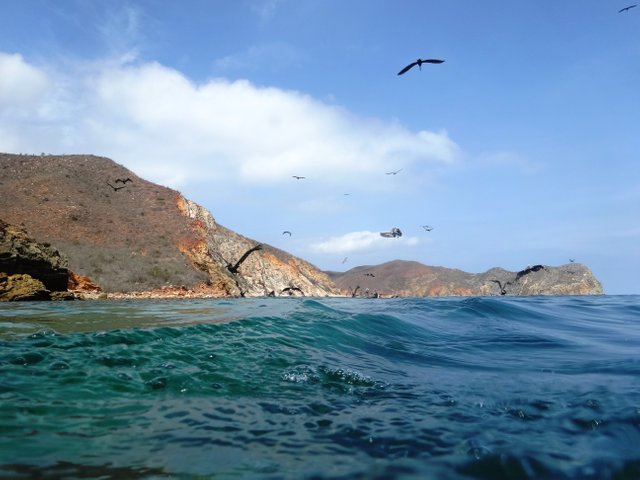 Junto a los pelícanos aparecieron los pequeños atunes (Euthynnus alletteratus). Y tras los pequeños atunes, los pescadores y la pesca.
The little tunny (Euthynnus alletteratus) appeared next to the pelicans. And after the little tunny, the fishermen and the fishing.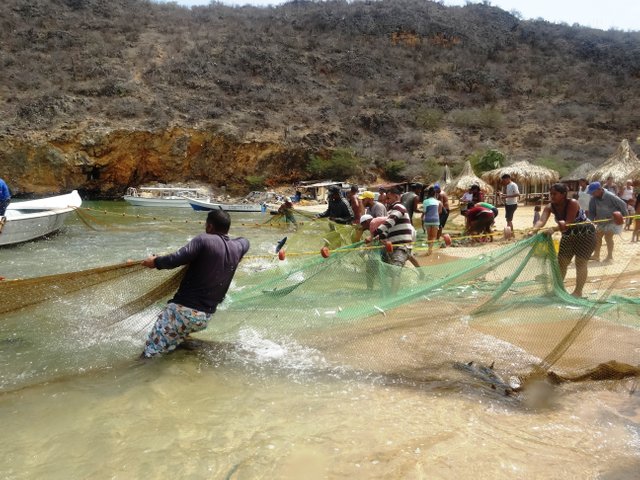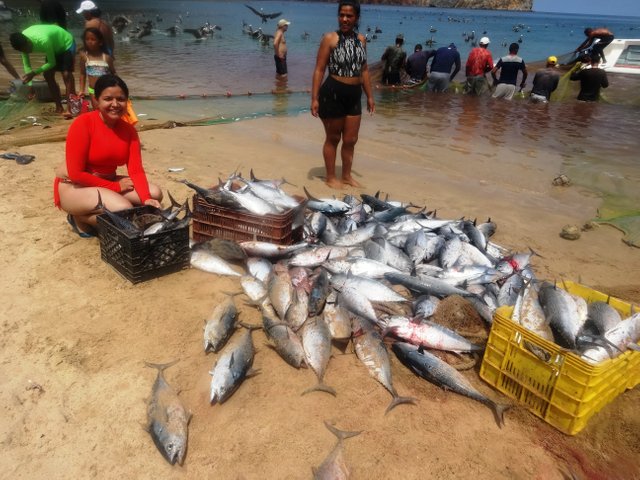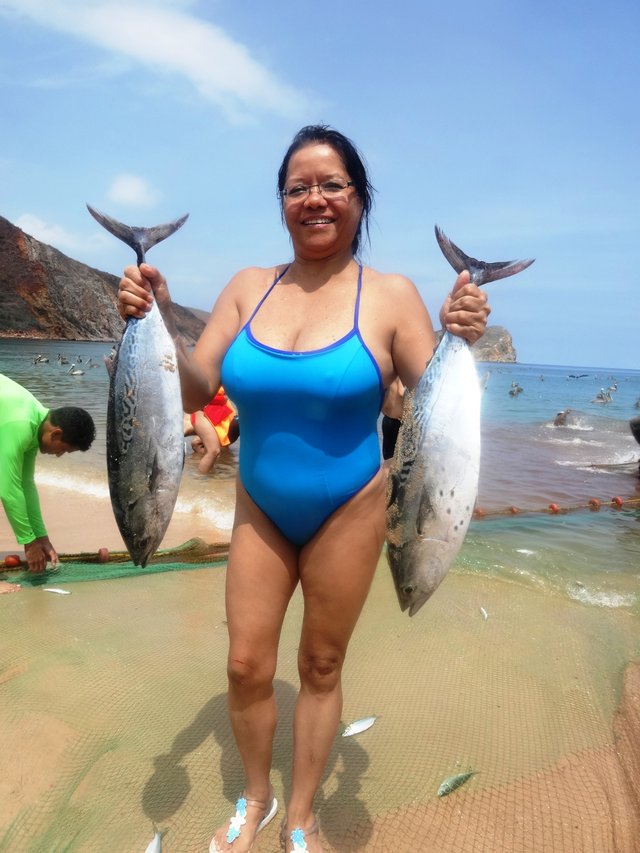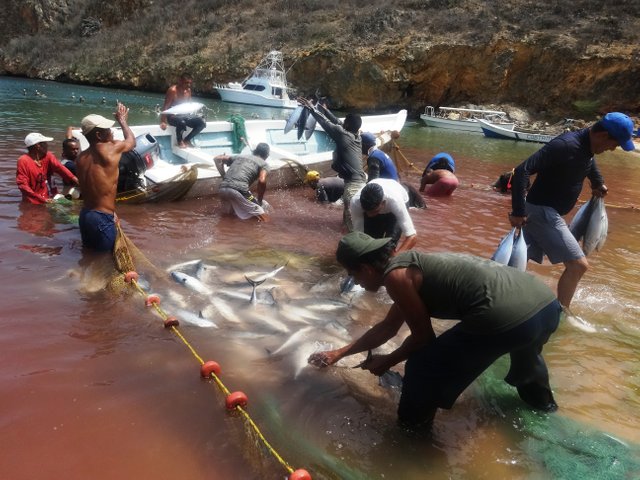 Hasta nosotros mismos conseguimos capturar algunos de ellos.
Even we managed to capture some of them.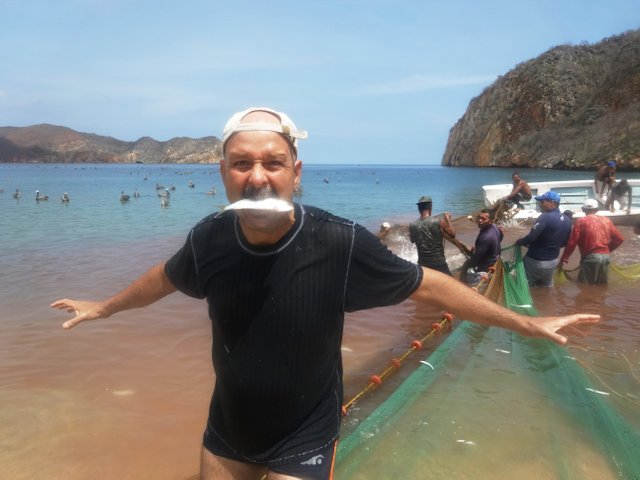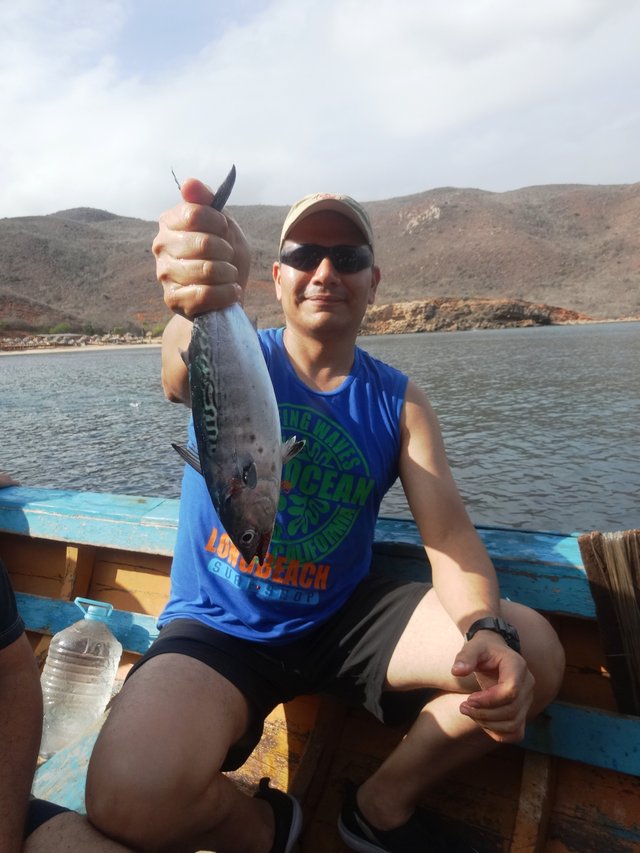 Y así transcurrió un día espléndido, de mar, aventura, playa, buceo y pesca.
And so it happened a splendid day, of sea, adventure, beach, diving and fishing.