The Comet Galaxy, a spiral galaxy located 3.2 billion light-years from Earth, in the galaxy cluster Abell 2667, was found with the Hubble Space Telescope. This galaxy has slightly more mass than our Milky Way. It was detected on 2 March 2007.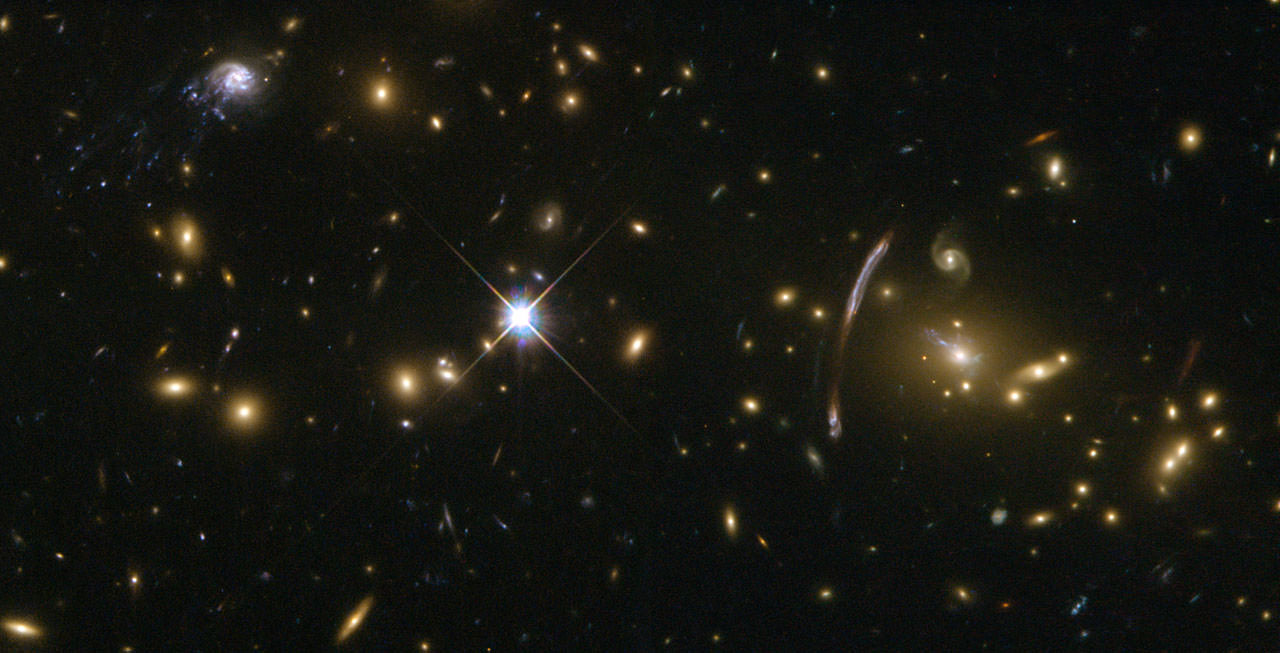 Magnitude: 18.7
Constellation: Sextans
Apparent magnitude (V): 18.7
Redshift: 0.226
Size: 600,000 ly
Distance: 3.2 billion light-years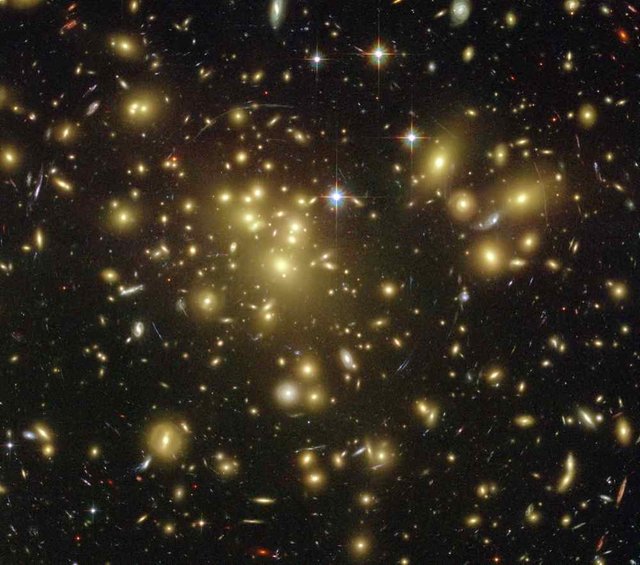 This unique spiral galaxy, which is situated 3.2 billion light-years from the Earth, has an extended stream of bright blue knots and diffuse wisps of young stars. It rushes at 3.5 million km/h through the cluster Abell 2667 and therefore, like a comet, shows a tail, with a length of 600,000 light-years.