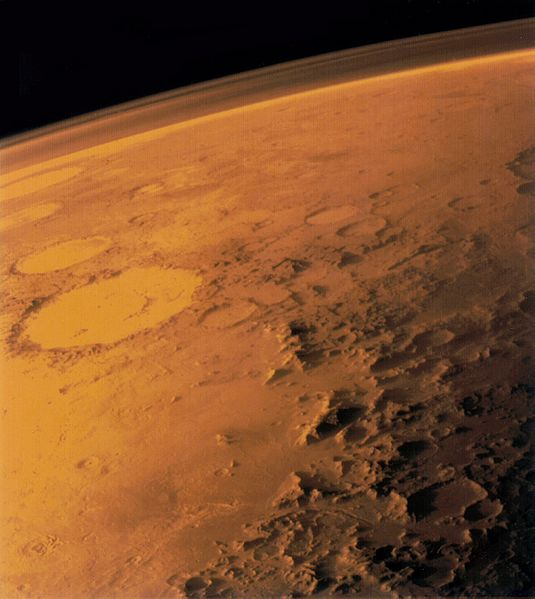 Image credit: NASA link Public domain image.
If you are a baby boomer who likes sci-fi novels then you will know that Trantor is a planet-wide city from the Foundation series by Isaac Asimov. If you are a millennial or younger then you will know that Coruscant is a planet-wide city in the Star Wars sci-fi world.
In either case these cities are examples of an ecumenopolis (a planet spanning city).
ENTER PSYCHE
What does this have to do with Mars and our solar system?
In this post I wrote about 4 months ago, Psyche - The 10,000 Quadrillion Dollar Asteroid I worked out that you could cover the land area of the Earth up to a depth of 20 metres in pure nickel iron. This asteroid is apparently the solid metallic core of a failed planet and it may become a future mining hub of the solar system.
Clearly, covering the surface of the Earth in nickel iron for our buildings would be an environmental disaster of the highest proportions and it will never happen (we hope).
So, let's turn our attention to Mars instead which may have little to no environment to destroy. Mars also has almost no atmosphere which is quite inconvenient if you want to breath.

Image credit: Wikimedia user Owenusa link CC BY-SA 3.0 license
This means building habitats to hold in that air and water vapour and if humans ever go to Mars in a big way and then breed in a big way then we are going to need lots and lots of habitats.
Mars may also have toxic dust which could sicken and maybe even kill future colonists. So living in a sealed environment seems to be the smart thing to do.
Enter Psyche once more.
The surface area of Mars is about 145 million square kilometres and the land area of Earth 149 million square kilometres. So the math worked out in that earlier post on Psyche still roughly holds.
This single asteroid has enough iron and nickel to cover the entire surface of Mars with a solid layer up to 20 metres in depth. This is plenty of material to build out a planet spanning city on the surface of Mars. Also, Mars doesn't have any of those pesky oceans to get in the way of real estate development.
Image credit: author link CC BY 2.0 license
PRIME MARTIAN REAL ESTATE
Prime Martian real estate might be at the bottom of the trenches of Valles Marineris (Mariner Valleys). These valleys are up to 7 kilometres deep at some points. If humans ever start terraforming Mars and start to thicken up the atmosphere it is the bottom of this valley that will have the thickest atmosphere.
The first human to walk outside and breath in the Martian atmosphere without a helmet on will take that first breath in this valley.
The downside to building out this valley bottom is that if the atmosphere ever attains significant amounts of water vapour from human activity then these will be the first places to fill with water.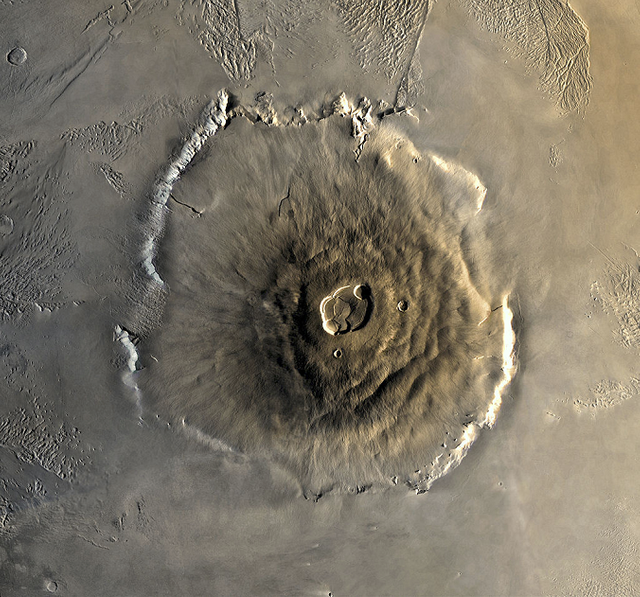 Image credit: NASA link Public domain image.
Another greater spot for real estate would be near the top of Olympus Mons (Mount Olympus). This is the second tallest mountain in the entire solar system and it rises 22 km above the local plain. The view from this location would be spectacular.
The only drawback is this location would be the last to benefit from any atmosphere thickening, however a thin atmosphere might be beneficial for the local rocket launch industry.
CLOSING WORDS
Terraforming Mars would be a multi-thousand year long massive engineering effort. In the meantime any humans that live there will need to build out there habitats which will link up to form cities (all built with steel from Psyche).
As the population grows the cities will naturally grow larger and may eventually touch and merge. It will be a race between the terraformers and the city builders as to who will win this race.
Thank you for reading my post.
POST SOURCES
https://en.wikipedia.org/wiki/Trantor
https://en.wikipedia.org/wiki/Coruscant
https://en.wikipedia.org/wiki/Ecumenopolis
https://en.wikipedia.org/wiki/Mars
https://en.wikipedia.org/wiki/Earth
https://en.wikipedia.org/wiki/Valles_Marineris
https://en.wikipedia.org/wiki/Olympus_Mons