Dear steemit friends. Since I mentioned it in my introduction post, I have not written a whole lot about Spaceport Norway, a space technology conference and exhibition in my hometown of Stavanger, Norway that I've worked hard to help bring to life together with an amazing group of visionary and ambitious people.
Before I joined the European Space Agency last year, I was very active in a local community that organised Space-related events to educate and inform people about new business opportunities in the Space-sector. In a region often referred to as the "oil and gas capital of Norway", high-tech companies and related research groups were plentiful. But with a decrease in oil and gas investments as a result of falling prices, what else could be done with this existing expertise? We wanted to find out if the growing commercial space sector could be one example of a new area for growth. Interestingly, the idea that the city which had always been a port-city either to fisheries and later to oil and gas and other shipping industries, could perhaps also become a spaceport, caught on quickly.
To me, this was a very interesting challenge and opportunity to be invited to help plan and initiate what Spaceport Norway would be from the very first meetings. It was quite special, seeing as this was my first time truly starting up something new from scratch. Will it succeed or will it flop? Will it live up to the expectations I set and the workload I put into it?
Well, time will tell, but at least one thing is now certain: We're now ready for another launch!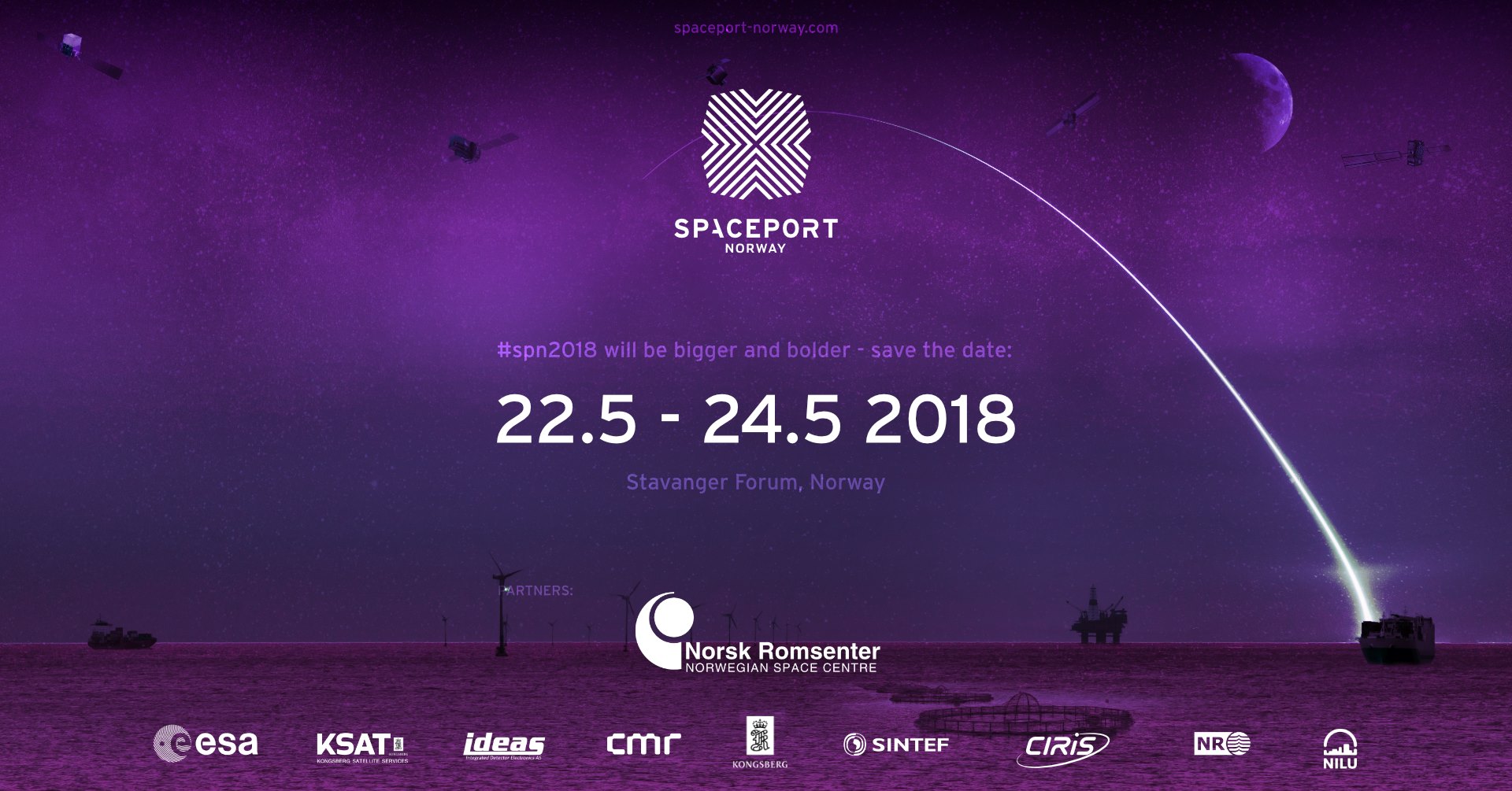 Spaceport Norway 2018 will take place in Stavanger, Norway May 2018
Image from the Spaceport Norway Facebook page
So to me, this week deserves some celebration! Seeing that what I spent a lot of my time and experience in helping bring to life is catching on and building to become stronger. I will certainly do more posts to share some of the work that I've been doing related to Spaceport Norway, and what we are hoping to achieve with it, but for now, I just wanted to share my joy and excitement!
Many of you who have followed me on steemit will have seen many such examples in my series on Cool things we do with satellites. Spaceport Norway will be all about showcasing different use-cases of satellite data and technologies originating from the Space sector can have here on earth and how it can both benefit existing business and also create new industries.
So if there are any techies out there, space or science enthusiasts, developers or entrepreneurs looking for new sources of data that can be used to create new services, or supplement analytical models, then Spaceport Norway could be a place to get some inspiration and learn what new satellites have to offer.
Or if any of my new traveller and photography friends want an opportunity to visit the fjords and see the Pulpit rock, give me a message and perhaps I could arrange a trip from the city during the weekend before the conference when I am likely to be home.


The pulpit rock in "Lysefjorden", one of the most famous tourist attractions in Norway close to Stavanger
image source FJORD Norway
If you're interested in following the progress on Spaceport Norway, you might want to follow it on different social media channels:
On Facebook
On Twitter
Or stay tuned to more updates coming from my steemit blog here of course :)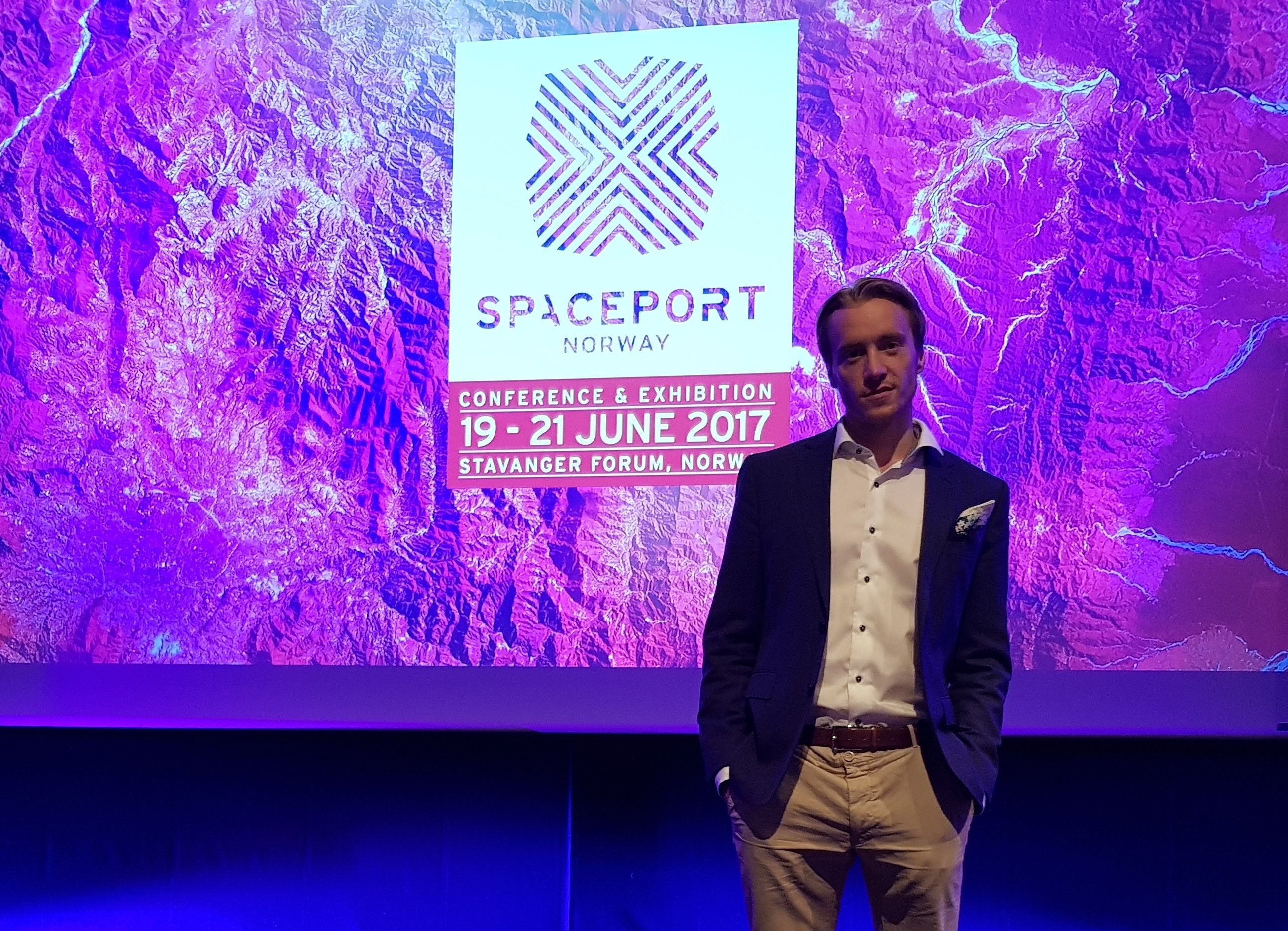 Me at the first edition of Spaceport Norway in June earlier this year
Thank you all for reading my posts, I'll be happy to answer any questions you may have!
Steem on :)
@fredrikaa