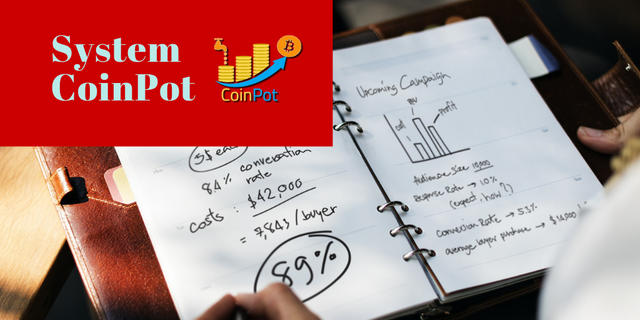 CoinPot to jeden z systemów połączony darmowymi kranikami do zbierania darmowej kryptowaluty w zamian za odwiedzanie strony i wyświetlanych reklam. Zebrana kryptowaluta z kranikiów/faucets automatycznie wędruje na mikro-portfela. Więcej o tym w linku na końcu posta.
Postanowiłem wrócić do postawienia sobie jednego z zadań i wyzwania już dokonując wpłatę. W programie można w pewien sposób redukować straty przez zbieranie z kraników i uczestniczenia Multiplier/Challenges i według mnie jest to na plus, w przypadku tradycyjnych giełd gdzie trzeba dokładać z własnej kieszeni w przypadku spadków.
Uwaga! Nie zaleca się wpłaty większych niż kilku dolarów.
---
Multiplier/Challenges
---
Rynek kryptowalut jest dojść dynamiczny, spadki jak i wzrosty działają tak samo, jak na tradycyjnej giełdzie i tu nie obędzie się bez nadrabiania strat i często używanej zakładki (Challenges). Osobiście nie wykonuje wszystkich zadań poza dwoma dziennymi zadaniami w razie strat (Multiplier rolls in a day/Multiplier total staked). Więcej >>> Nowa zakładka Challenges.
Multiplier
Warto zaznaczyć wchodząc do zakładki multiplier czego unikać i jak ustawić działanie automatu. Wystarczy nacisnąć koło zębate i pokażą się ustawienia.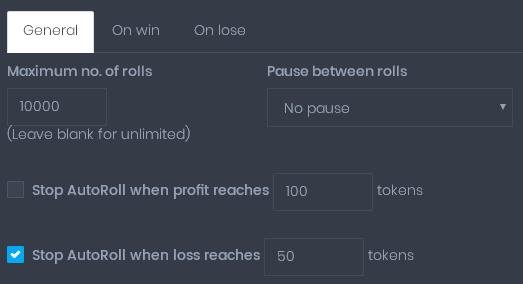 Zaznaczamy, (Use AutoRoll), po czym otworzą się ustawienia. W tym przypadku jest zaznaczone i ustawione, że przy stracie 50 tokenów ma się wyłączyć.

Do wspomnianych zadań (Multiplier rolls in a day/Multiplier total staked) włączamy automat o wartości tokena 1 lub 10. W przypadku 100 i 1000 to czyste uprawianie hazardu i straty są większe niż nagrody z wyzwań. Na YouTube można spotkać filmiki rzekomymi strategiami itd. Jest to totalna bzdura w celu podnoszenia statystyk kanału. Zdarzają się przypadki opłacenia właściciela wysoką oglądalnością kanału w celu poniesienia strat, bo przecież zwykły użytkownik nie może za dużo zyskać.
Dla osób, które są nowe w kryptografii i zaczynają dopiero zbierać kryptowaluty, jest to jeden z najlepszych systemów z siedmioma kranikami i automatycznym micro-walletem. Do tego dobry program polecający w kranikach co kilkanaście minut wpadające prowizje w zależności od poleconych. Jak zdobywać poleconych to w kolejnych częściach:)
---
Post - Zakładka Challenges.
Śledzenie Rynku Kryptowalut- https://coinpaprika.com/


---


Foto:1 Pixabay