This is our entry to the contest - Sonic Groove Live - Week 7, @sonicgroovelive.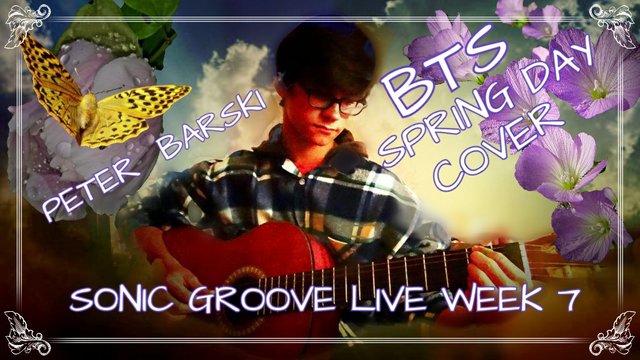 A few words about my son.
His name is Peter, he is 14 years old, he goes to 8th grade, an ordinary, Ukrainian school.
My son was not taken to music school twice.
once, when he was 9 years old, they said that he was small and would not be able to play the guitar.
The second time, it was when my son was supposed to be 12 years old, but this time, we were told that they were unlikely to teach my son anything new, that he had the wrong setting of hands, that, to change, something , it will be hard.
All these years, starting from nine and a half years, my son studied independently.
All that I could, I passed on to my son, and he very quickly overtook me.
Now, I'm learning from him.
YouTube helped us a lot in training.
More recently, the son began to compose his own music, but this baggage is still small, but he has a large baggage of covers for the works of many musicians.
The start in music was given to us by the music of Spain, but, over time, my son turned his attention to musicians from Korea, this was his new stage in music.
Today, we want to present a cover for the song BTS (방탄 소년단) '봄날 (Spring Day).
Performer by Peter @Barsky
The poster for the video is assembled from photographs that were taken by me, in different years and in different countries.
Photos taken with a Sony Cyber-shot DSC-HX300 camera
I edited a photo in the program PhotoDirector, which I also installed on my smartphone.
Author @barski
Ukraine