BuildTeam & Social Wallet Join Forces To Revolutionize Social Media!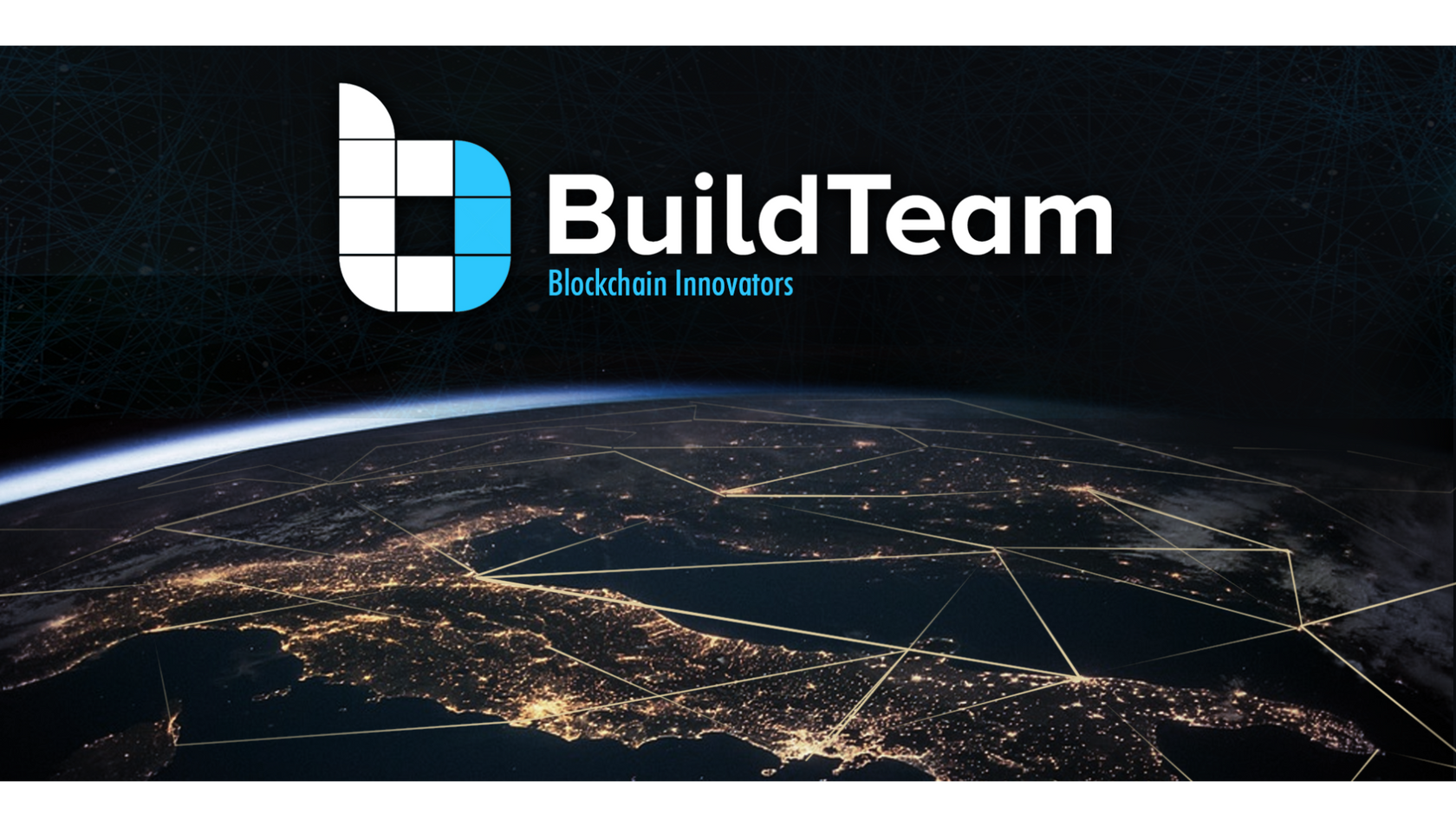 ---
BuildTeam is proud to announce its partnership with Social Wallet in a project partner and advisory role to support this new and revolutionary social networking cryptocurrency platform!
Social Wallet is an innovative startup, focused on the goal of introducing over 2.5 billion social media users to cryptocurrency. Their guiding philosophy revolves around a mission of mass cryptocurrency adoption, achieved by means of an easy to use platform combined with social outreach & community aid initiatives.
By combining the limitless power of the blockchain with the network reach of social media, Social Wallet plans on bringing cryptocurrency to the forefront of everyone's mind!
With the ambitious goal of making "crypto for everyone" Social Wallet plans to aid and help the social and cryptocurrency communities grow & prosper together.
---
BuildTeam invites you to join the Social Wallet token sale!
The Social Wallet token sale is about to start on February 7th, 2018 on their website socialwallet.io. Keep in mind the Social Wallet token, WIRE, is not a security but rather a utility token with multiple benefits described in their whitepaper.
The WIRE token will be available for purchase at a price of $0.15 USD with a bonus of up to 25% being available for the early birds! Currently accepted cryptocurrencies for this token sale are Bitcoin, Ethereum, and Litecoin. BuildTeam's first priority is working to assist in adding Steem and Steem Dollars into the mix of payment options for the token sale.
---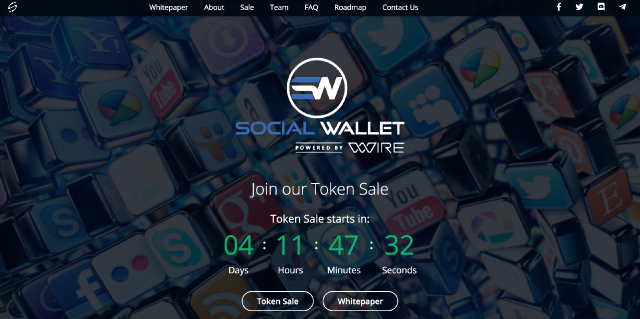 ---
What the Social Wallet partnership means for BuildTeam token holders...
From a brand marketing point of view, BuildTeam will be listed as partners of Social Wallet on their website and wherever else appropriate. Lead representatives of BuildTeam will feature on the advisor panel of Social Wallet for further visibility.
Social Wallet will remunerate BuildTeam for various adhoc services it performs which will go towards the general BuildTeam income fund and be subject to the standard token staking distribution rules, increasing revenue for our token holders.
BuildTeam will also receive a WIRE masternode which will have a portion of its WIRE rewards distributed to all BUILDTEAM token stakers. This means BuildTeam investors will simultaneously earn bi-monthly Steem and WIRE payments, which will be the first chance for token holders to earn staking income from multiple tokens.
In addition to this, BuildTeam will have future opportunities to integrate its services with Social Wallet, thus setting the stage for mutually beneficial collaboration to further build out the platform.
---
...and what it means for Steem
BuildTeam has agreed to provide many support based services to Social Wallet which include, but are not limited to, the following: advisory services, marketing, advertising, graphic design and adhoc development as needed.
As seasoned authorities on Steem and its blockchain, BuildTeam will also be playing a major role in their marketing efforts specifically within the Steem ecosystem.
Social Wallet has made it a priority to reach out to Steemians in a real and sincere effort to invite them into the Social Wallet ecosystem, starting with their official blog on Steemit which can be reached here: https://steemit.com/@socialwallet
Social Wallet and BuildTeam fully understand that the Steem platform is a natural target for many future synergies, given its nature as the first social media platform to directly integrate cryptocurrency into its everyday use.
Collectively, we look forward to targeting and developing these synergies. Social Wallet serves the role of a complementary tool which can boost the goals of the Steem community, and vice versa. Consequently, the Social Wallet team has graciously decided to do a massive WIRE airdrop for Steem users, proportional to the amount of Steem Power held by each Steem account. More details about this will be forthcoming at a later date.
BuildTeam is very excited about partnering with Social Wallet, in what we feel will be a complete renaissance and merger of social networks with cryptocurrency on a scale that introduces the masses to an easy way of using cryptocurrency in everyday life!
We are convinced that this strategic partnership and the support the two organizations provide each other will continue to grow as time goes on, resulting in many opportunities for both parties.
Finally, we'd like to encourage you to take a moment to go over to the Social Wallet website and learn more about this exciting opportunity to be involved with their new and revolutionary social media cryptocurrency platform. We hope you can see their potential, espectially for Steem, and offer the Steem community's full support in their ongoing operations as we have.
---
Give us feedback
We are always looking to improve @buildteam and try to keep you up-to-date whenever something changes. If you have any suggestions about what we should change or add to @buildteam, then feel free to leave a comment below.
---
Join the conversation on our Discord chat
Get support and connect with us and other BuildTeam fans!

---
Please remember, that while we are a business and work for a profit, that we share a good deal of our income with the various investors in our services. There is no other booster or voting service available which shares its rewards with such a diverse set of people on the Steem blockchain.
Thank you for your continued support.
---
Missed the BuildTeam announcement? Here's all the juicy details.
---
BuildTeam is directed by CEO @thecryptodrive (Witness), CFO @cryptomancer and CTO @reggaemuffin (Witness).
---
Set @buildteam as your witness proxy today and contribute to building a better tomorrow!

Want an easier way? Use our SteemConnect proxy link!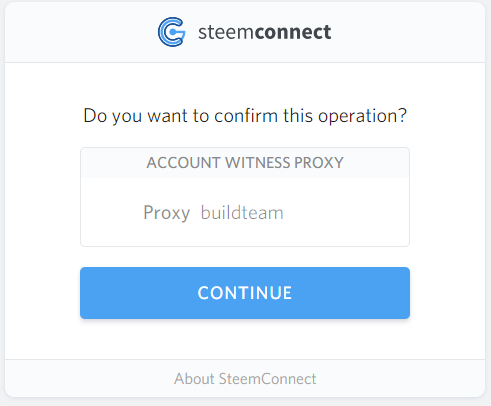 ---
Visit our flashy new website BuildTeam.io!
---
This is a @steemvoter subscription payment post. Thank you to Steemvoter customers for allowing us to use your Steem accounts to upvote this post by virtue of your free subscription to the Steemvoter.com bot service. @steemvoter is proudly a @buildteam subsidiary and sister project to @steemsports and @minnowbooster.