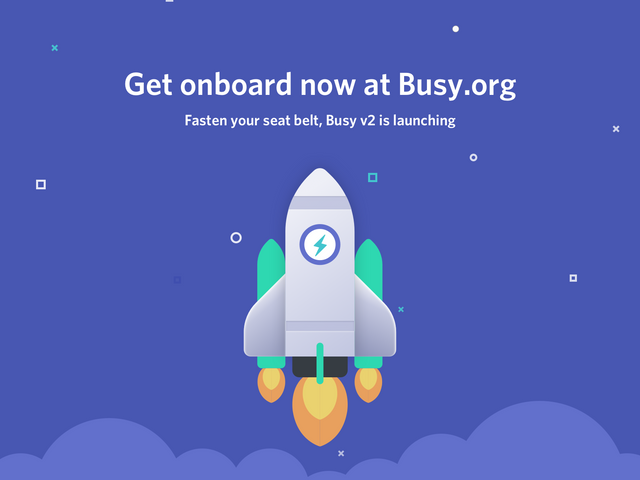 About Busy.org
Busy has a way of creating an emotional connection with its users, I'm so particular about this because I value human interaction, as well as aesthetics and design. Permit me to say that I am satisfied with Busy, as it concerns my social needs. This is so because the Busy platform allows you to private chat with other users along with other features.
Busy is the next generation communication and social network platform that ensure you to get rewarded for posting through the platform. Busy is known to be the third most used social dApp according to the ranking on www.stateofdapp, Busy.org is also an affiliate to steemit.com. Utilizing the power of the Steem blockchain, Busy.org is able to carry out a variety of amazing features and functionality that includes free digital fees and also a marketplace for goods and services.
How Busy.org works
Busy was designed to generate a web-based avenue that easily accesses steemit. It has a simple interface that works for both PC and mobile browsers but with a slight difference in their display.
Firstly, you have to access the platform and to do this, you simply go to their website busy.org on a mobile phone or laptop. I prefer to use Chrome browser.
After accessing the site, the next step is to log in and you'll be redirected to steemconnect, after inputting your steemit username and private key, you'll be granted access to the platform. But don't worry if you don't have a steemit account, you can create an account on steemit.com. it's a quite straight forward and easy, you could actually get an instant account if you pay a small fee of $2.5 to get an instant entry on @steem.ninja rather than spending weeks on the queue.
The User Experience
For Busy to be rated 3rd in the stateofthedapps hierarchy for social dApps, it is obvious that the platform has numerous users. In simple term, the platform offers its users a friendly environment for the best blogging experience.
Notifications:
Busy.org users can easily view their notifications by tapping/clicking on the bell icon beside their profile photo or avatar. You can view your notifications details for when you're mentioned in a post, get an upvote or upvoted others when you receive funds in your wallet, comment and when another user replies your blog.
Getting busy:
To see your page, you simply tap/click on your profile photo at the top of the screen and you will be led to your profile. On this page, you can see your recent activities(replies, comments, wallet) and you could also view your VP (voting power) alongside the value of your upvote at that time. Busy also allows users to edit their profile whenever they want to make some changes.
One interesting thing about using busy is that when you go to the wallet, you can see the current value as well as market activity concerning steem and sbd in the market, so it saves me a lot of stress.
The search bar:
The search bar at the top of your screen is always functional at one click, the best part is that it is easily accessible to users on the steem blockchain.
It provides suggestions of usernames that are similar to the words computed in the search bar.
My honest Observations:
It is true that users regularly receive random upvotes on their post, I have received a couple of times. There is no guarantee that when you start posting immediately you start getting upvotes, well, you could be that lucky, but it's a random selection process. But it nice to see how much support users get from Busy through the busy bots when posts are published via https://busy.org
The oneness, Interaction that is created within this platform is amazing, no one is left out.
Recommendations
It's so sad that there is no App for this platform, in my opinion, I will suggest that an App is created for this platform to improve the ease of accessing.
I also like an autosave feature that allows individuals to save post before publishing it.
There are minor bugs and some technical issue, like the notification options usually gives outdated or wrong notifications. But aside these stated issues, Busy.org is a good dApp.
To get similar dApps like busy via