DadA - Social Network for art and artistic expression
✳ DadA ✳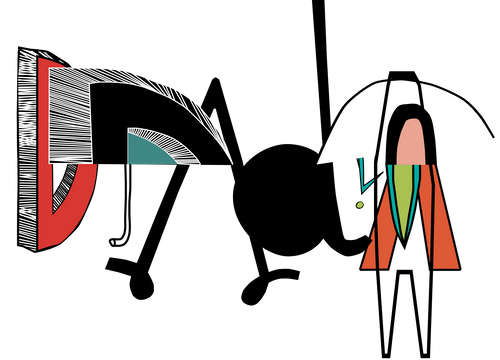 This time I'm going to talk about DadA platform
https://www.stateofthedapps.com/dapps/dada
---

---
DadA is one of the many applications that are part of a chain of blocks found in the list of the stateofthedapps.com a platform that brings together applications and block chains based on the cryptographic ecosystems of #Steem - #Ethereum - #EOS - #GoChain - #POA - #xDai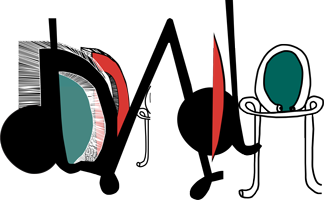 Meet DadA
A place for rare art and spontaneous artistic expression
Description of DadA
DADA is the social network where people from all over the world and from different cultures and languages express each other through drawings, giving free flight to their imagination by creating art in collaboration. It is a platform that houses artists of all trends and styles with the sole purpose of relating to each other through drawings, scribbles, illustrations and abstract designs, among others.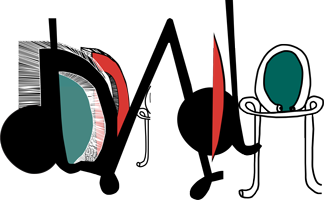 These artists are located in different places of the world, they construct between them visual conversations that many times are born spontaneously and freely. Their main mission is to create a visual language by means of each new artistic project that they elaborate. No matter the geographical location, culture, social or religious position and much less the language, these people communicate with each other in each of their creations.
DADA is a digital art project that uses Ethereum-based block chain technology (ETH), one of the pioneering projects in testing a use case for digital art in a block chain. Currently this platform gathers more than 160 thousand members among artists, designers, painters, sculptors, cartoonists and others. This is the largest artistic community that can exist in the chain of Ethereum blocks, with a production of more than 110 thousand drawings made within its platform, housing within it, the largest collection of works of art ready to be marketed as non fungible tokens.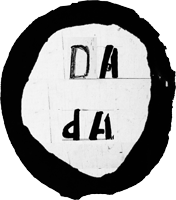 DADA has created a new favorable scenario for enthusiastic artists, with the firm objective that they receive a passive income for their contribution to the community, while they collaborate, create and experience their art or new artistic trends or practices.
DADA.nyc was created with the intention of becoming the first social network for collaborative visual conversations. It currently has a digital art market in the Ethereum block chain.
The mastermind behind this extraordinary initiative turned into a successful reality, it has a name and surname, it is the lady Beatriz Helena Ramos who affirms that the future of the artistic development sustained from the idea of a chain of blocks is already a powerful reality that takes more and more possession of the artistic movements worldwide.
---

---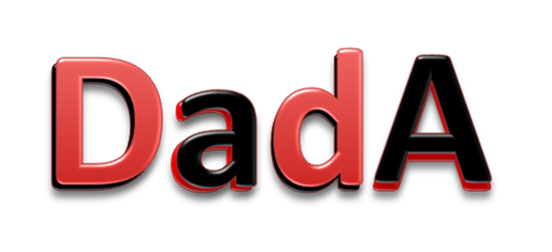 How will transactions take place within that ecosystem?
DadA.nyc, has a cryptographic market based on ETH, they have developed a token (DADA) with which transactions will be made within that ecosystem, the works of art will be sold in DADAS the native cryptomoneda of this chain of blocks. With this currency it will be possible to carry out transactions such as the transfer of property rights from the author to the buyer, the creation of a complete economy that is not only structured in the sale or purchase of works of art and transactions that generate a passive income for each artist who makes an artistic contribution on the platform without having to worry about the commercialization or sale of their works of art.

What wallet do they use?
MetaMask

DadA uses the Metamask wallet which is a secure identity in Ethereum that allows ETH-supported tokens to be kept safe and easy to handle and reliable when making transactions, this ETH-based wallet is a bridge to decentralized applications based on Etheteum and tokens.

My experience using DadA
For me to have known DadA was extremely gratifying is a community that has extraordinary philosophy, has a quite friendly interface and very easy to understand. You literally communicate through drawings with other artists and I found it a great experience. Create the account without any problems, it's very easy and simple. I invite you to know and experience this type of communication through works of art.

Some curious facts about the DadA: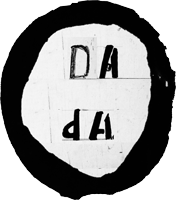 It's a chain of Ethereum blocks.

It promotes a new concept of communication through art.

The language is visual (artists communicate through their works).

His wallet is one of the best in the Ethereum Tokens market.

Artists receive a passive payment for their contribution on the platform.

It is the first digital art platform in the chain of Eteherum blocks.

Creating an account on the platform is free and immediate.

It is a chain of blocks that is always making updates and takes into account the contributions and suggestions made by its users.

Conclusions
Despite having only a few days registered on the DadA platform I can deduce that this is an extraordinary project, with quite interesting features and applications. I think your developers have done a great job, I found no flaws let alone defects to mention, ultimately I found a platform that has an extraordinary future.

Personal Rating
After registering, having published my first work of art and having made my first visual conversation, I give it a rating of 5 out of 5 stars. It is a great platform and I have enjoyed getting to know it through this task.

---
---
---
---
#DadA Social Networks
Medium: https://medium.com/@PowerDada
Website: https://dada.nyc/
Twitter: @PowerDada
---
See you in a next delivery
Thank you for reading
*****
Mars