The Rise Of Decentralized Social Media Ecosystems and Growing Pains of A New Dawn
Shattered Records
It's literally no longer eye-popping. For the past few weeks, ICOs after ICOs keep breaking records that it has eventually become a norm for an ICO to raise millions of dollars within hours or minutes. What's even more surprising are the complaints of several other intending ICO participants who scramble and hustle to get into these juicy ICOs. All without no success.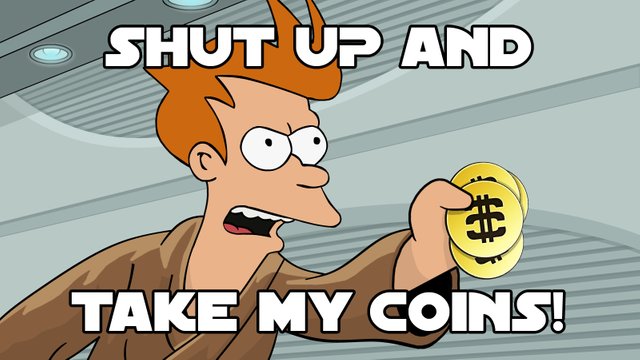 Status IM ICO
24 hours ago, Status IM raised over $44million in a few hours making its' market cap over $270 million. Massive money for a coin with only an alpha product! Dayum!
Status is an open source messaging platform and mobile browser to interact with decentralized applications that run on the Ethereum Network.
Allegations of Scam and Centralization
A common notion among the recent record-breaking ICOs is the mass allegation of scam and centralized allocation.
A few days ago, Bancor ICO recorded about $150m making the largest crowd sale ever in human history. Amidst this record breaking moment was several outcries of scam. In fact, a notable blockchain enthusiast wrote thousands of words debunking the business model of the coin. Other crytpoheads alleged that true decentralization didn't take place as only a few whales got majority of the initial coin offerings.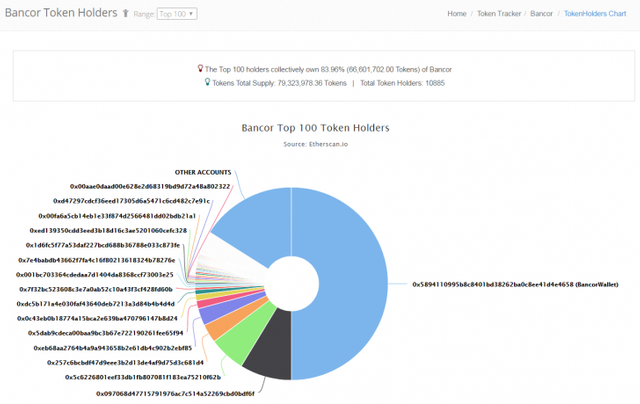 Status IM wasn't without these allegations too. Ethereum rising gas prices also contributed to the fact that several intending transactions were returned. Many Reddit users decried the fact a few addresses got millions of the SNT tokens leaving out thousands of others.
Beyond The Negatives - The New Dawn
However, it's important that despite all scam, bubble/bust and centralization contentions, we must not lose the fact that a new chapter in human history has been opened. Never have we seen the public exert such huge control over their finances without restrictions ( at least for now) in recent times.
The CEO of popular social media messenger app, Kik put this beautifully when he was questioned as to why his company was going through the ICO route as opposed to the VC fundraising.
"What's exciting about cryptocurrency is for us it's been very hard to monetize in the western world,"
"The broader motivation is that it is really hard for independent developers to compete with huge companies,"
"On one side, you see digital services, on the other, they are being owned and controlled by fewer companies because they are the only ones to monetize at scale using advertising. You try to sell things but you are trying to sell to consumers who think everything should be free.
Slowly, established creatives are realizing the power of cryptocurrencies.
Kik and Status IM - Rise of Decentralized Social Behemoths
Status IM in its whitepaper aims to evolve beyond just being a messaging platform for Ethereum apps. Gradually, it hopes to become a social all-in-one ecosystem allowing micropayments between users, instant peer-to-peer messaging and marketplace for goods paid with newly minted ERC20 tokens. It also aims to build an inbuilt browser that will help users navigate the blockchain.
In the centralized world, a social media app that has entirely encapsulated this idea is WeChat in China. Although Facebook is slowly getting there, WeChat is just more than a chat app for its billion users. Users can order for foods through chat bots, book an Uber ride, share dinner payments with friends and so much more. Their success in doing this has made them an unstoppable force in China. A business model other western social apps are trying hard to emulate.
Kik is also trying to get this done. Already popular in North America, Kik aims to, through their soon-to-be-launched coin called Kin, build a social ecosystem that will help developers tap into in a profitable way without having to rely on ever decreasing ad revenue.
The video below beautifully describes this:
Beyond An Alpha – Steem's Massive Potential
One of the prominent criticisms of Status IM was why so much money was being raised for an alpha product.
Reading these criticisms made me realize the huge potential of Steem. Despite the several successful use cases, Steem is mostly known for Steemit - a social media that pays. On further introspection, Steem can and is being used for more than that.
Already, it's already being used for donations/crowdfunding for humanitarian causes. Authors are already making huge returns from their books exclusively published on Steemit and several other use cases.
A little more effort in use cases like @thisisbenbrick's SteemSongs or Peerhub or Steemgigs and we're game. Slap in the ability to create tokens for special apps like @jesta has conceptualized and we can turn Steem to a coin that backs a huge social ecosystem. Rivaling the likes of Etheruem and IOTA.
Amazingly, unlike all its other competitors, it has got a successful test case, faster transaction rates with no fees and an enormous community using its tokens.
Conclusion
The way I see it. The rise of one or all of these aspiring social ecosystems is a win-win situation for all. It's gradually time to put power back into the hands of the people and usher in another revolutionizing innovation.
For critics of the recent ICO craze and proponents of an impending crypto bubble, Kik's CEO final remark during an interview a couple of months ago is an apt reply.
"The way I think about ICOs is it's very similar to the dot-com era. There was a bunch of excitement, people made a bunch of money, people lost a bunch of money but Amazon and Google came out of it."