Match results
| Round 3 | Match | Score |
| --- | --- | --- |
| G1 | Leicester City v Liverpool | 1 - 2 |
| G2 | Chelsea v Bournemouth | 2 - 0 |
| G3 | Manchester City v Newcastle | 2 - 1 |
| G4 | Cardiff v Arsenal | 2 - 3 |
| G5 | Burnley v Manchester United | 0 - 2 |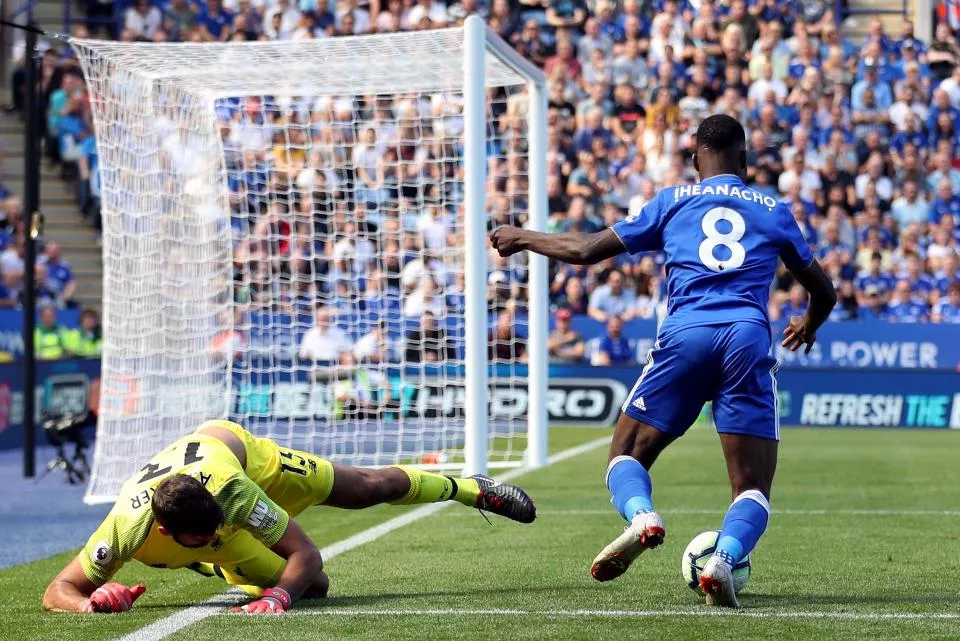 Feet don't fail me now...!
---
Round-up
Game 1: Leicester City v Liverpool - 1 - 2
In a game that will be notably for Liverpool's new goalkeeper Alisson's error, it is easy to forget that the Reds sealed their 4th win out of 4 this season to topthe league. All in all a perfect start heading into the International break.
Game 2: Chelsea v Bournemouth - 2 - 0
Chelsea also maintained their 100% record with a win over Bournemouth. Chelsea haven't exactly played scintillating football however they are showing enough to suggest they could be contenders this season.
Game 3: Manchester City v Newcastle - 2 - 1
A wonder goal from Kyle Walker sealed the points for the Champions as they laboured past Newcastle United.
Game 4: Cardiff v Arsenal - 2 - 3
Arsenal thought off two Cardiff fight backs to earn a much needed win.
Game 5: Burnley v Manchester United - 0 - 2
Two goals from Romelu Lukaku saw off Burnley as Man United bounce back from last weeks loss to Spurs with an away win.
First goal scored after: 8 minutes
Sterling's stunning after 8 minutes set Man City on their way.
Sweepstakes Result:
In a high scoring week, @xtramedium was one correct prediction away from the jackpot! with 13 points out of 15!
Here are this round's winners: *** UPDATED!***
Payouts will be made after OP payouts are confirmed.
---
This Round's Result
View full list here
---
Overall Leaderboard (Top scorer)
To Follow
---
Next Scheduled Round
TBC
Be sure to follow me to submit your entry for the next round
---
Good luck!