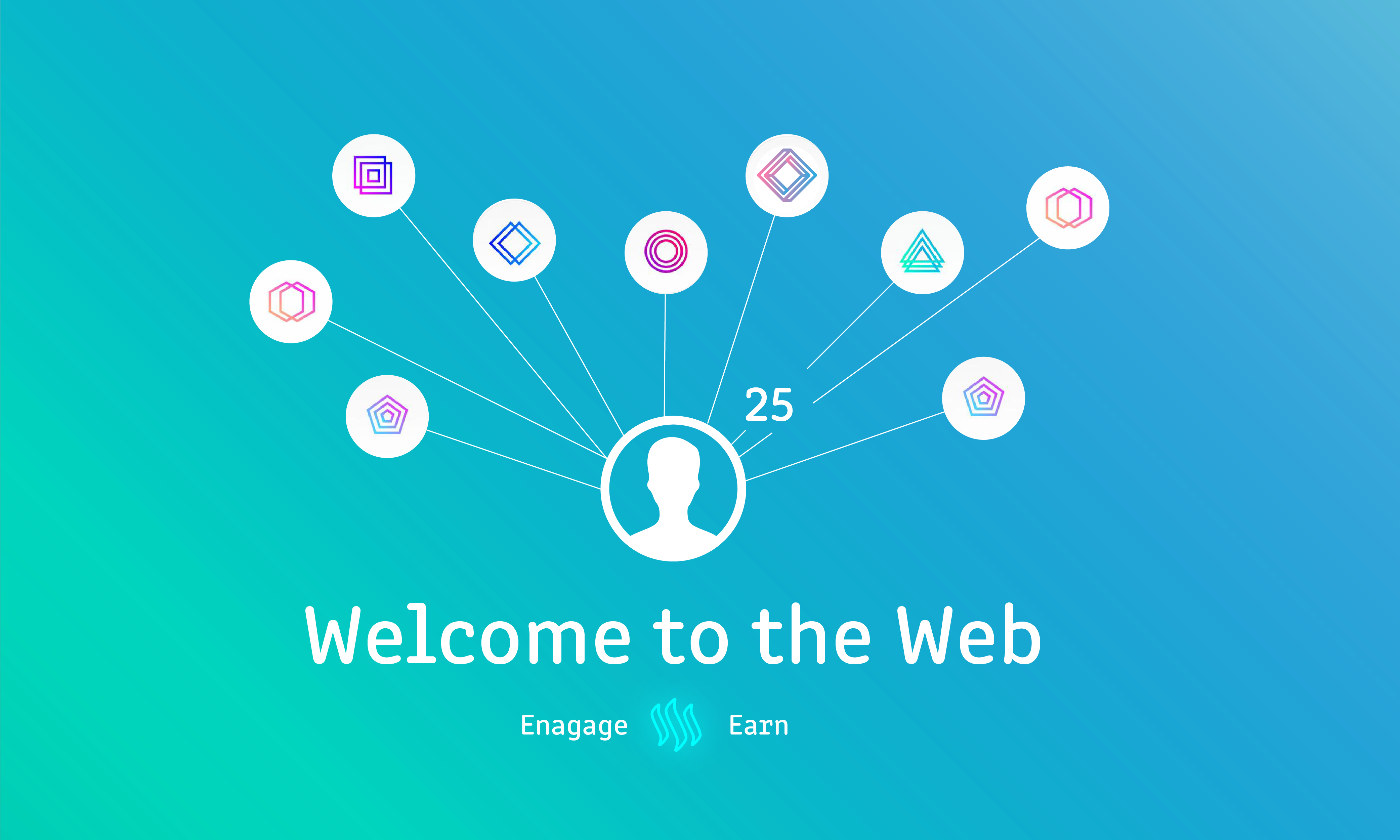 Towards a Smarter Web
---
Last month, we began discussing the many features of the Steem blockchain that could be focused on for multiple applications. Though not immediately visible and accessible in Steemit's current interface, we will see new companies and SMTs that take advantage of and creatively utilize the blockchain's features – beneficiary rewards, staking, feeless transfers, adjusted curation, post timing, etc. - to establish new business models and expand the influence of Steem.
We want to emphasize that these are not just quirks or slight variations of what Steemit is now. Instead, revealing and mix-matching a number of key components could help establish wildly different models that motivate distinct types of content. In today's post, we'll look at two upcoming SMTs and round out the discussion of creatively using the Steem blockchain for distinct professions and problems.

VICE and Paid Viewership
---
One previously unthinkable aspect of content consumption is the idea of rewarding the viewer. Ultimately with any form of media – blogs, articles, videos, tweets, pictures, advertisement, and art – the audience is what validates and maintains the equity of that specific creative form. The audience drives the economy of production. And yet, the audience isn't rewarded for being a part of that market demand, despite the legwork a consumer may do in purchasing the media, sharing it with friends and colleagues, and other ways of maintaining that value.
Of course, Steemit and its media derivatives such as DSound and Dtube subvert this assumption with curation rewards, implicitly redistributing value to those who provide their engagement and support. Curation values might be up to the SMT creators to play with the idea of rewarding the consumer how much and for what.
That's where the upcoming token VICE takes this feature and creates a whole new marketplace for... ahem... creative video content. You will be paid to watch pornography. No matter what you think about the subject material, the concept that you receive a piece of the ultimate value a video would produce is astounding and flips the typical YouTube model on its head. No 3rd parties and no add-on monetization. Value would be distributed as per the 'equity' of its audience.

This sets a precedent for other video forms such as advertisements (as we see with the Basic Attention Token), news, and so much more. Being rewarded with token payouts is one very clear benefit of the Steem blockchain, but creativity in the curation systems opens up whole new avenues to incentivize particular forms of business.
It makes sense to empower your audience directly with micropayments that connect them to the content they watch and support. The value creation and distribution of the Steem blockchain could come to the forefront with VICE.
Bob's Repair
---
At first glance, Bob's Repair seems like a Steemit model applied to a specific forum and topic, but this SMT is highly focused on one aspect offered – the reputation score.
Forums typically have embedded rating systems or at least a counter with total number of posts, date joined, etc. but they generally lack a rigorous, non-centralized ways to verify ratings and reviews. They can typically be taken advantage of and the final number or reputation is rarely faithful to the account.
This is especially pertinent to a manual service that has historically not been so integrated in digital databases. How do you know if your plumber is reputable? Or if your locksmith is trustworthy? These professions have operate most on interpretive word-of-mouth but now can be verified and supported by a blockchain network.

This empowers both the raters and the rated. Fraud or incomplete work can be flagged. More helpful advice and community engagement can be upvoted. Steem proof-of-stake protocol could be revolutionary for domains that have had little to do with the digital era and relied mostly on elbow-grease and the Yellow Pages. Again, by taking advantage of and elaborating on an existing functionality of the Steem blockchain has allowed Bob to create a new ecosystem for feedback and posts.

More to Come
---
This is just the tip of the iceberg in terms of the depth that will be made available with the release of Smart Media Tokens. Virtually everything online is in some way a creative or informative expression and by simply tweaking the functionality of Steem's blockchain, we as a community could begin to rethink traditional industries.
We'll be sure to do more analyses like this as SMTs come out of the woodwork and we're excited to be a part of the movement!
---
---
Help us spread the word. Follow our Twitter and YouTube Channel!
---