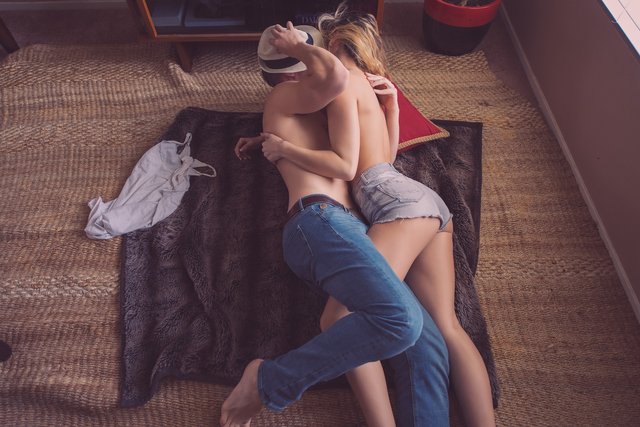 It's officially February 14th, as far as my timezone is concerned. Steemit is a global platform where people meet from all corners of the world.
Given that, I am not particularly sure about your current date at the time of this publication.
But no matter where you are now I'm pretty sure you're familiar with, or have heard at some point in your life the word Valentine's. So cheesy!
Valentine's Day as a Tradition
It has been a longtime tradition from where I come from to celebrate this particular occasion once a year and every celebration is bloody devastating below the belt—far more brutal than the recent cryptocurrency market crash. Horrifying indeed! LOL
Now let's get right to the point and forget about my bombastic distractions for a moment—yeah I am a literary magician sometimes.
Most of our heartaches spring from a failed relationship. Some of these broken relationships are irreversible.
And when I say irreversible I'm referring to the kind of mess that could no longer be fixed.
Love Will Make You Cry
Oh shit! One example is when you caught your ever dearest sweetheart doing the actual deed of heavenly betrayal before your innocent eyes, and right there in an instance your tears began to fall. Huhuhu
But what if your partner is clever enough to act in full stealth mode? Thus capable of disposing off all the footprints pointing back to any potential evidence.
Your last chance of uncovering the unpalatable truth is dying in vain.
How to Decentralize Sex
The possibility of reading people's mind is mind-blowing. But the tech is yet to be seen.
But wouldn't it be great if in the meantime we will harness the immutability of blockchain ledger to decentralized sex activity?
This would supplement, or the other way around, to the already existing blockchain-based app dealing with sexual consent to be agreed by both parties in a form of smart contract.
The implementation of this would require a serious cooperation with cutting edge health professionals in the creation of medical kit that would determine the microbiological status of a person's genital before and after sex.
Calibration Tools
This may include but not limited to: penis and vaginal 3D scanner, thermometer-like toolkit, fluid reactor, and other forms of gathering miniscule data whichever the most efficient and accurate.
From there, the goal of the blockchain geeks is to develop an application that would enable the user(s) to upload the encrypted data as simple as scanning a barcode result.
Hooray! Every sex act will now be timestamped and recorded on a blockchain.
So the next time you initialize a sexual intercourse with your lover, the first thing you will have to do is to check whether the previous data was intact or tampered with.
This Is an Epitome of a Trustless Relationship
No more heartaches or at least your pain is now justified. No more hide and seek game because justice will be served right away the moment you synchronize the recent data to the blockchain.
PLEASE NOTE: I am aware this may not have a significant impact to everyone considering our major cultural division.
What other nationalities value as diamond might be just grains of sand for others—as in the case of polygamous culture.
That being said, the potential for this to revolutionize marriage, sex and relationship is unprecedented.
Speed Really Matters
The EOS infrastructure—being built from the ground up with scalability in mind—has all the potentials to deliver this project proposal seamlessly.
The need for lighting-fast blockchain network is of utmost importance.
Sure we have some tolerance to wait for our Ethereum and Bitcoin transactions to be included in the next 6 blocks. I'm not sure if the same thing can be said when it comes to sex.