Just a Reminder! Whaleshares.io has SMT's before Steem!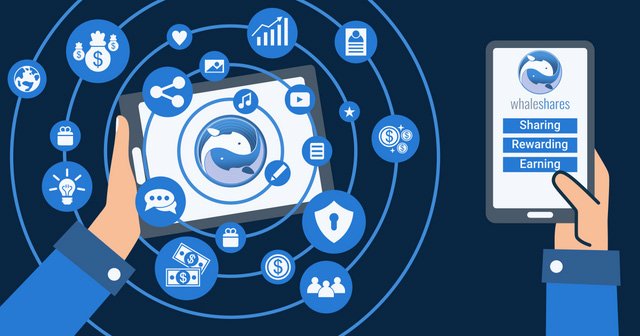 Join us and become part of whaleshares.io!
What are Whale tokens?
Whale tokens sponsored are the original SMT and inspired Steem to move in the direction of tokenization! Only difference is Whaleshares focuses on creating synergy with Bitshares and other DPoS chains. The secret to DPoS is in its cross-chain capabilities and we at BeyondBitcoin believe DPoS can benefit from working with other friendly DPoS chains...
Join us and learn the power of sharing!
---
Join the BeyondBitcoin Communities
Please join in the discussions with us by becoming a member in ANY or ALL of the BeyondBitcoin and EOSTalk communities. We have a wealth of knowledge and information waiting for you.

EOSTalk Discord
EOS.IO related community and topic discussions.
https://discord.gg/WaN27D2
Bitshares Discord
Bitshares development community and discussions.
https://discord.gg/z2MSfWg
Whaleshares Discord
Steemit community discussions, contests and events.
https://discord.gg/rQ5a9w
Smoke.network Telegram
For Smoke.io community discussions, contests and events.
https://t.me/smokenetwork
Worbli Telegram
Community for the Financial Sector of EOS.
https://t.me/worblicommunity
Telos Telegram
Community for Telos Community Discussion.
https://t.me/HelloTelos
Disclaimer:
The information provided in the @officialfuzzy posts, shares, and accompanying material is for informational purposes only and, as such, should not be considered legal or financial advice. You should consult with an attorney or other professional to determine what may be best for your individual needs.
@officialfuzzy and its information providers do not make any guarantee or other promises as to any results that may be obtained from using our content. No one should make any investment decision without first consulting his or her own financial advisor and conducting his or her own research and due diligence. To the maximum extent permitted by law, @officialfuzzy and all affiliates disclaim any and all liability in the event any information, commentary, analysis, opinions, advice and/or recommendations prove to be inaccurate, incomplete or unreliable, or result in any investment or other losses.
Beyondbitcoin Thanks All of You for Your Support - GOOD LUCK and HAVE FUN!