4 Airdrops for the Steemit Community
Steemhunt Airdrop:
@steemhunt is giving away 100M HUNT tokens to Steem Power holders on a 1:1 ratio. So far, 11% have been claimed and this airdrop will run to 13th September 2018. To claim your tokens visit https://steemhunt.com and log in with Steemconnect. On profile under WALLET you can claim your tokens.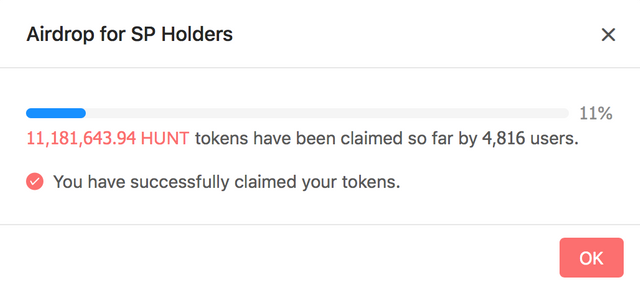 Support @Steemhunt with a Steem Power delegation and you will receive token payouts on a weekly basis + 5% beneficiary reward.
More informations about the delegation system can be found here
Byteball Airdrop:
Byteball is also hosting an airdrop for the community. The rewards depend on the Steemit reputation score and are as follows:
Reputation 45 or above: $10.00 reward
Reputation 50 or above: $40.00 reward
Reputation 60 or above: $80.00 reward
Reputation 70 or above: $160.00 reward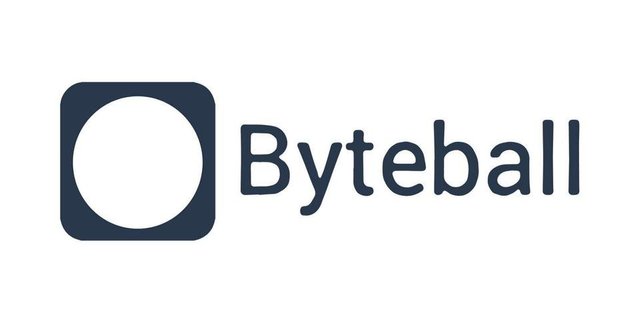 To claim the reward:
Download the Wallet https://steem-byteball.org/#5X357GKP62HDD6UTXQ4XPKHYXMA24W4C
Choose single adress
Open Chat and go to steem attestation bot
Follow all the steps to link your steem username and confirm with steemconnect
Now you will receive your FREE bytes
Dlike Airdrop:
Dlike is 100 days now on Steemit and they want to celebrate this with an bounty Airdrop. They are giving away 5 million Dlike tokens for following tasks: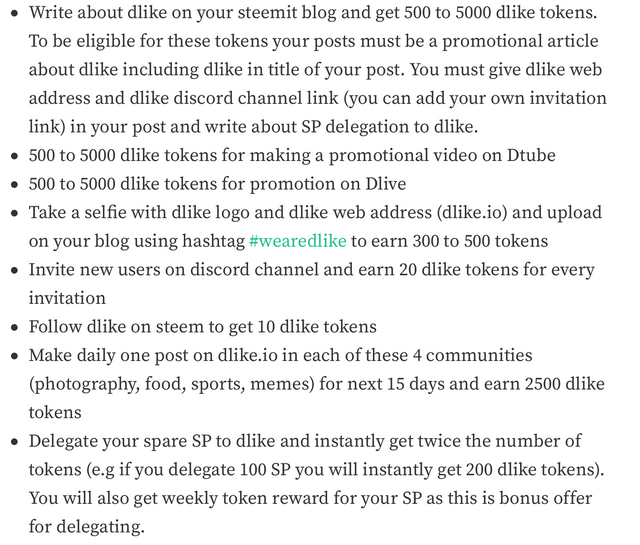 To receive the tokens you have to visit the Discord Channel and post your progress in the airdrop channel. An admin will then check the progress and send the token to your wallet.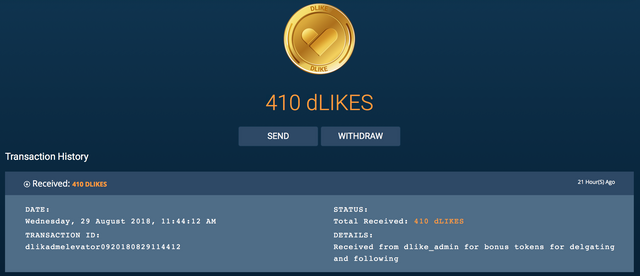 Dlike is also giving 1:1 dlike tokens for all Steem Power delegations + 5% beneficiary rewards. Just delegate Steem Power to @Dlike.
On https://steembottracker.com/delegation.html you can easily manage your delegations.
Air-Clinic Airdrop:
$1 Million AIRCOIN are allocated for this Bounty Campaign by @air-clinic.
In order to participate, you first have to download the Android App and create a new Account. Then you have to visit the AIRDROPS Page here and log in. Now the tasks are available to get entrys for this airdrop. There are many possibilities such as follow on twitter, daily login bonus, read the whitepaper and many more. You can come back everyday to increase your entrys.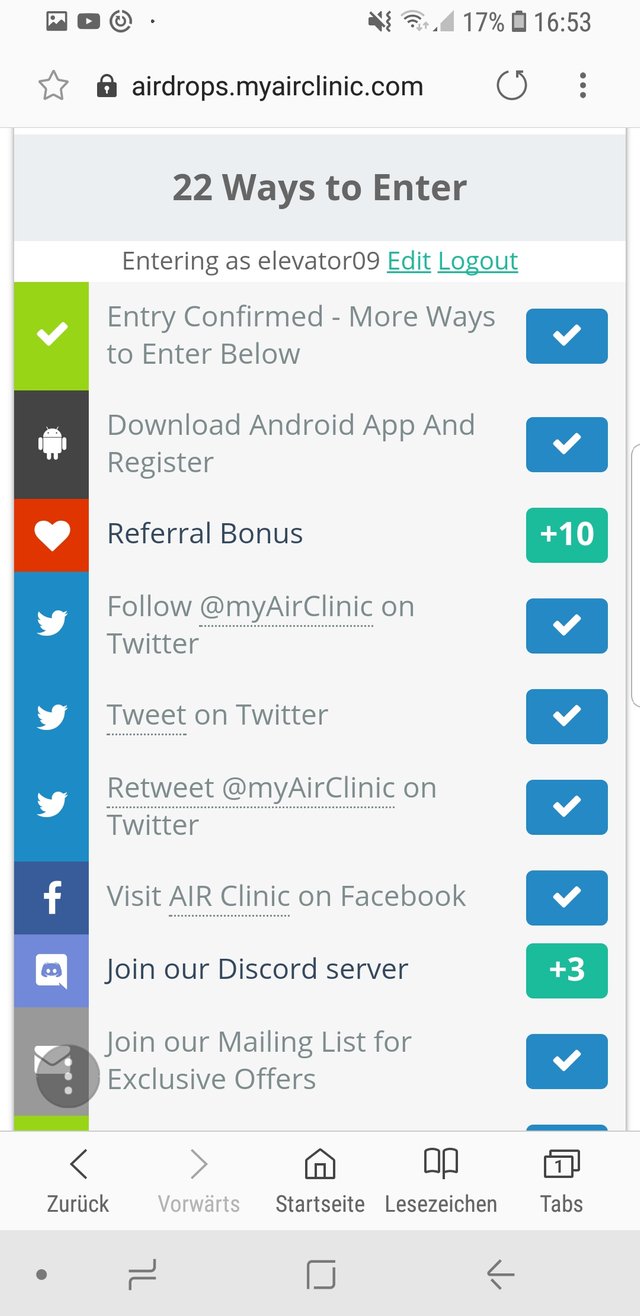 Air-Clinic is also rewarding supporters with monthly Token payout to their in-App token Wallet. Date of distribution is 21st of every month! Delegate SP to @Air-Clinic to join the sponsor program.
Follow @elevator09