🔄 Smoke.io + EasyDEX Synergy Art and Promotion Challenge [SMOKE, BeyondBit, EasyDEX.PB Prizes Inside]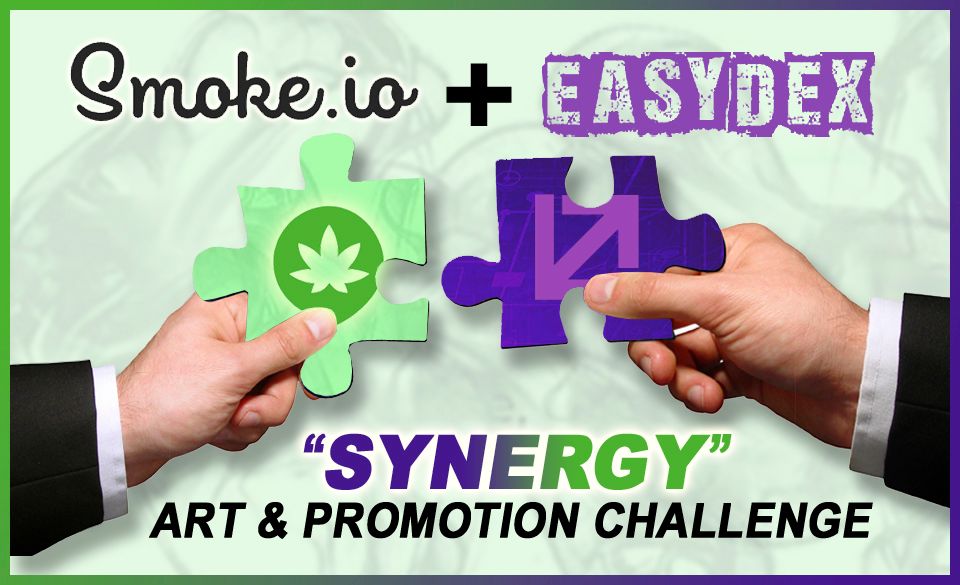 Last week Smoke Network made a very exciting announcement, one that everyone should be taking note of. Smoke has formed a partnership with @EasyDEX incorporate their new Decentralized Exchange interface right into the upcoming platform release.
Smoke Network now joins the growing list of graphene-based platforms, just like Whaleshares, that will be incorporating the @EasyDEX exchange into their user interface. The benefit of these partnerships will bring a new level of "easy-of-use" to their users by cutting out the middleman to buy/sell the platform's native tokens, as well as many other features announced by EasyDEX in the last few days.
As you know, we are all about encouraging and building synergies between blockchains and platforms that bring new levels of usability and rewards to you... the community of end-users. You also know we love helping to promote those synergies and partnerships once they have been established.
Once again we call upon our wonderful community to help us spread the love!
---
🌟 Your mission should you choose to accept it:
Here is your chance to earn SMOKE and BeyondBits by helping us illustrate the importance and power of combining a Bitshares-based DEX (@EasyDEX) into the Smoke Network social media platform and sharing it on Steemit and Twitter.
We used a modified version of the synergy art from @SteemPowerPics as an example above.
👨‍🎨 We are looking for some really creative, fun, and professional FAN ART to help us promote this partnership in a viral way.
---
📜 Please follow the Guidelines...
1) Create FAN ART to showcase the SMOKE + EasyDEX partnership.
Bigger is Better, make them at least 500 x 500 pixels (or larger) (square or rectangle) in size
Your artwork MUST include both the Smoke Logo and EasyDEX logo somewhere in the image
Your artwork should illustrate a message of synergy and ease-of-use
2) Entrants should Upvote AND ReSteem this post.
(afterall, this is a community-building challenge)
3) Create a post with your entries on Steemit (up to 3 per person)
4) Tweet your artwork entries with a link to your post on Twitter
5) Reply below with:
Your art images IN THE REPLY
A link to your your Steemit post
A link to your Tweet on Twitter
You MUST put your BTS/OL account name IN THE REPLY
---
🏅 Challenge Rewards
Winners will be chosen by the Smoke and EasyDEX teams in one week when this post ends. You will need a Bitshares account to receive any rewards, if you don't have an account you can create one on EasyDEX.net
1st Place: 30 BeyondBits + 100 SMOKE + 30 EasyDEX.PB
2nd Place:20 BeyondBits + 50 SMOKE + 20 EasyDEX.PB
3rd Place: 15 BeyondBits + 25 SMOKE + 10 EasyDEX.PB
4th Place: 10 BeyondBits + 10 SMOKE + 5 EasyDEX.PB
5th Place: 10 BeyondBits + 10 SMOKE + 5 EasyDEX.PB
Plus, ALL genuine entries will receive a upvote rewards.
---
Logo Files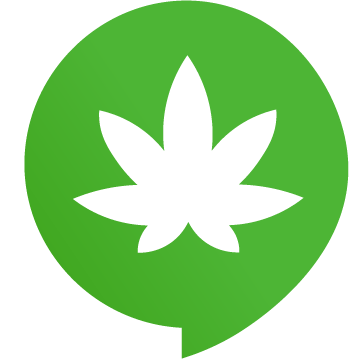 ---
What are Beyondbit?
Beyondbit started as a conversations in the BeyondBitcoin hangout series shortly after Steem was launched historically in those very hangouts. It began as "community tokens" or "tag coins". These cross-chain tokens give their holders the power to Summon a Whalevote to posts without having to pay for attention. And they are only given to people who Participate in Challenges, Win Contests and do other things of value for the community!
BeyondBit tokens are on BitShares! So make sure you have a BitShares account to receive and send them for upvotes on your Steem posts!
---

Join the BeyondBitcoin Communities
Please join in the discussions with us by becoming a member in ANY or ALL of the BeyondBitcoin and Bitshares communities. We have a wealth of knowledge and information waiting for you.
EOSTalk Discord
EOS.IO related community and topic discussions.
https://discord.gg/WaN27D2
Whaleshares Discord
Steemit community discussions, contests and events.
https://discord.gg/E9Rm9yT
Project Milkbox Discord [NEW]
Project Milkbox community and topic discussions.
https://discord.gg/dw58678
Bitshares Discord
Bitshares development community and discussions.
https://discord.gg/z2MSfWg
---
GOOD LUCK and HAVE FUN WITH IT!