The Humminbird Sage Has Much to Tell Me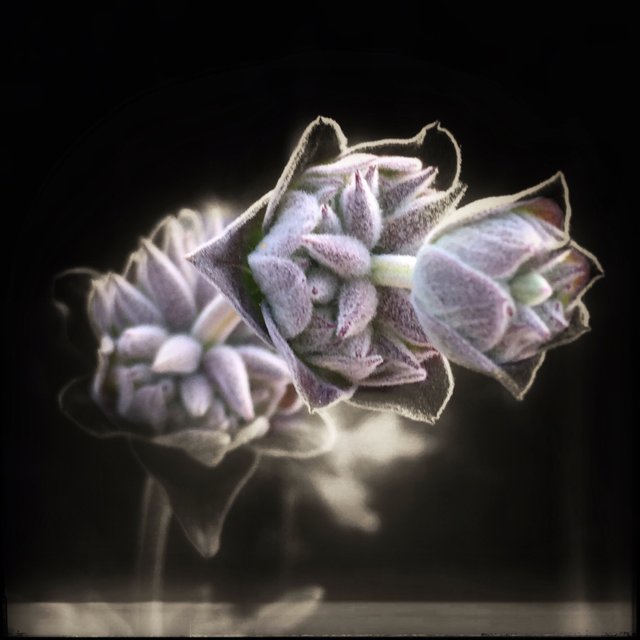 Salvia spathacea is a common plant that spreads and thrives and dominates its environment with breathtaking beauty and resilience. As long as the conditions are ideal.
---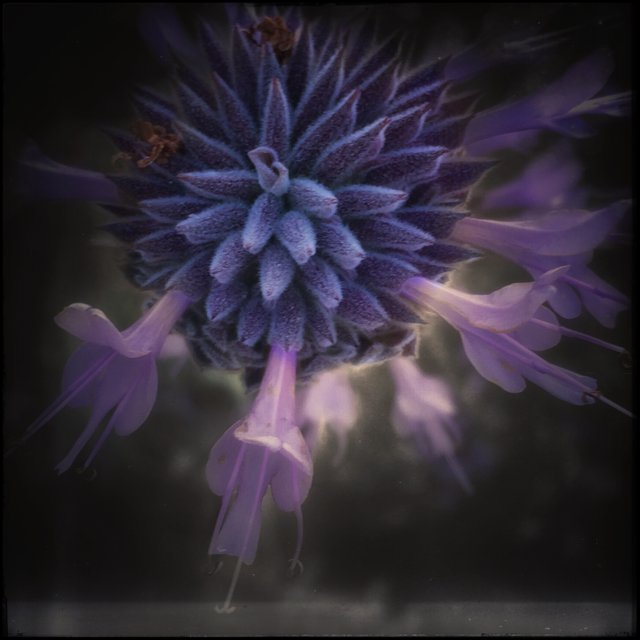 The truth is that it's quite finicky, entirely precious. It requires moderate temperatures, a fairly dry climate, morning sun exposure, and not too much wind. As long as it gets exactly what it wants, it remains tough yet tender. It delivers magic and whimsy and can fill entire fields...attracting hummingbirds and honey bees and idealistic little girls who cannot resist its elusive, fairytale allure. And even some all-grown-up girls who are seduced by its chaotic abandon.
---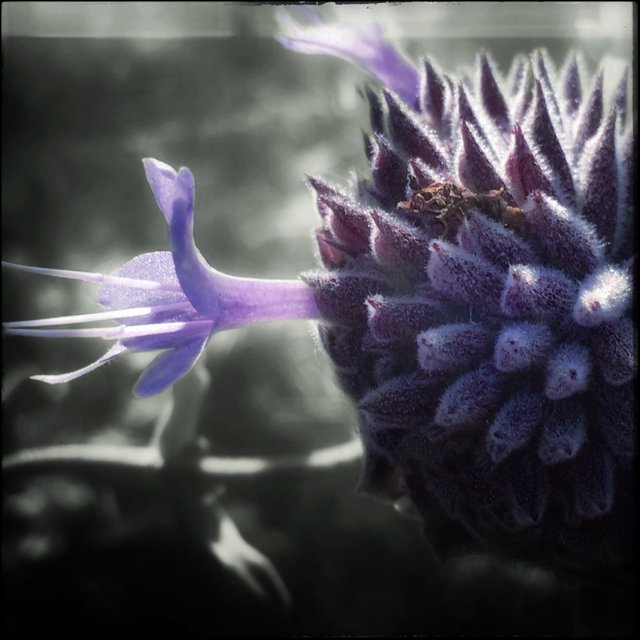 Its beauty seems fleeting. But it's actually fluid. Changing, morphing, constantly transforming. Its petals burst forth in an impossible show of color and texture. Delicate and fragile, clinging to their buds furiously. Until they've served their purpose. And then they let go.
---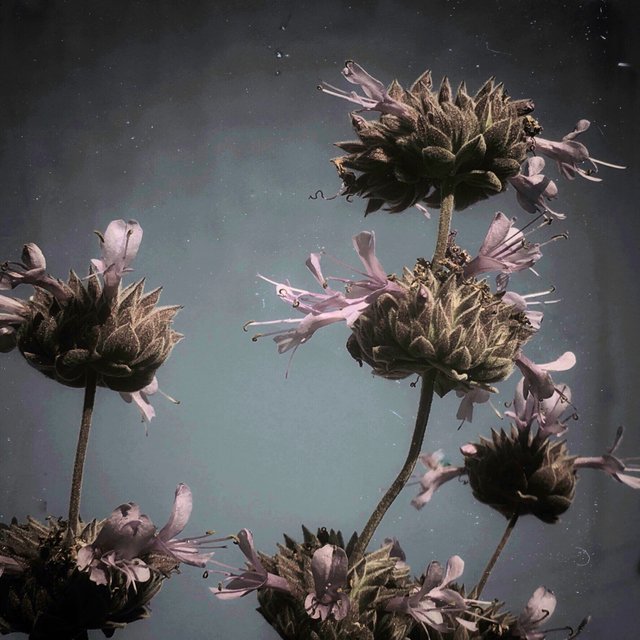 I am obsessed with these sage blossoms. I feel an allegorical kinship. An irresistible pull. And thus I'm on a quest to capture them, interpret them, and transform them through my eyes.
Or maybe I'm just attempting to bloom vicariously.