Some time ago, in a attempt to make my office more "mine" , more colorful, got the idea of put a plant in it.
So, I went out, that day I was with my sister in law, and she took me to a shop, they are specialized in sell this kind of plants.
In a wooden pot.
I bought a little cute plant.
It was so nice, it came in a very little pot, so, in all its cuteness I took it to my office the next day.
All excited about it, took this shot, just to record how it will grow.
Left it there.
And next day, it was totally death. brown, crash. Not a little spark of life in it.
Mine for a day.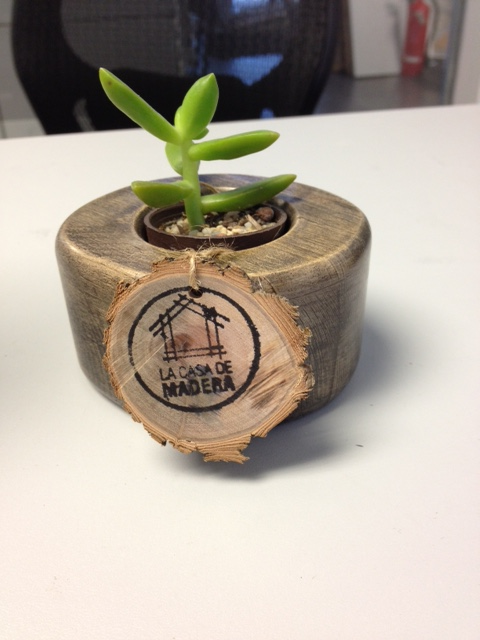 Photo was taken with my iphone 4S.